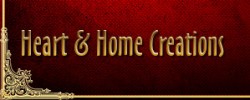 I've said it before and I'll say it again – I love supporting home businesses, especially when it's a product I can rave about.
Heart & Home Creations is a bath and body business created by Cassandra, a mother and grandmother who wanted to provide the best for her family. She has been crafting products with pure and healthy ingredients for over 10 years. With no mineral oils, harsh chemicals, dyes, or parabens, you can be sure you are getting skin nourishing products for your family.
Cassandra generously sent me one of her Honey & Aloe Mineral Lotions in Pink Sugar Cream to try.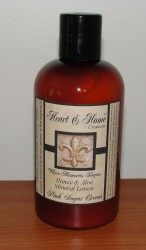 I am a big fan of aloe so to have this be one of the major ingredients intrigued me. This luscious lotion is heavenly! I can think of many popular bath & body product companies, but this lotion is far more luxurious and soothing in my opinion. I have pretty dry skin, especially in the winter, and this lotion soothed my skin immediately. I can tell it will really be wonderful to use in the winter too when my skin is even dryer. The fragrance is a lovely scent – I feel like I can close my eyes and imagine I'm at a spa. Now to do that for a busy mom like myself says a lot!
Heart & Home Creations offers many unique scent varieties; from the Peaceful Baby scent to Oatmeal Milk & Honey to Black Velvet for men to Luscious Lavender, there is something for everyone in the family. I really like that I can get lotions or body bars for my family and know they are getting wholesome ingredients that won't irritate them.
There is even an adorable product line called Little Doodles, that includes Creamy Lotion, Butt Balm, Tear Free Gel, & Linen Spray.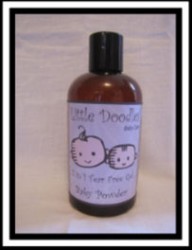 Heart & Home Creations also has Soothing Mineral Sea Salts, Perfume Body Spray, and Soybean Candles.
I am pretty frugal, but Heart & Home Creations products are very reasonably priced, especially considering the quality you are getting. Plus Cassandra is so sure you will love your creations, she offers a money back guarantee (minus shipping charges) if you are not satisfied.
Buy It: You can purchase the Heart & Home Creations Honey & Aloe Mineral Lotion online for $10.75 for an 8 oz bottle.
Disclosure: I received a free product from the sponsor to review. I received no monetary compensation and my opinions are my own and were not influenced by the sponsor. Thanks to Cassandra!