Who doesn't love a good frozen treat in the hot summer months? I know I do! And my children are always asking for popsicles or ice cream.
Unilever has been a trusted brand in homes for years with their tried and true frozen treats. This summer, they've introduced some yummy new ice cream treat options this summer.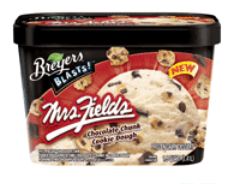 New Breyers Blasts! feature delicious mix-ins from families' best-loved candy and cookie brands blasted into every bite! Varieties include OREO, Mrs. Fields, Snickers and Whoopers. With 12 varieties, how will you ever choose?!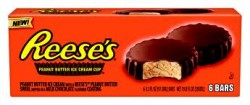 REESE'S Peanut Butter Ice Cream Cups feature peanut butter ice cream with a REESE'S peanut butter swirl dipped in a milk chocolate flavored coating. Reeses ice cream? Count me in – one of my favorite all time combos!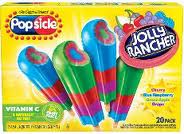 Popsicle AirHeads variety and Jolly Rancher Awesome Twosome! These are colorful, bright and bursting with the same bold fruity flavors that kids know and love from Air Heads and Jolly Rancher.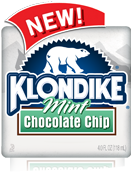 And who doesn't love a Klondike bar? I remember eating these as a child as special treats at my dad's house. So yummy! Now Klondike has expanded with the new Mint Chocolate Chip (packed with mint ice cream and chocolate chips), What the Fudge? Brownie (thick, chocolate brownie loaded with vanilla ice cream and chocolate fudge), Caramel Pretzel (caramel ice cream covered in pretzels and caramel), and Choco Taco (vanilla ice cream topped with nuts and chocolate in a taco-shaped waffle cone.)
We were sent some coupons to get some yummy treats to try out.
We chose: Klondike Choco Tacos, Breyers Blasts! Chips Ahoy, and Popsicle AirHeads.
All three have been big hits in our house. The kids love their "special" popsicles and like to change their guess on the "mystery" flavored popsicle.
The Klondike Choco Tacos are too good to share with the kids so those have been for Nate & me. The delicious chocolately goodness of a Klondike bar is so fun to eat in the shape of a taco!
While eating Breyers Blasts! Chips Ahoy in ice cream cones the other night, I asked what they thought of the ice cream. I asked Joshua if he liked it and he responded "Yup." Emily said "Yes, it's so good, Mommy!" and Nathan said "Mom, this is the best ice cream ever! I think everyone in the entire world should try this!"
So there you have it – my 8 year old thinks everyone should try Breyers Blasts! Now that may not be quite possible, but Unilever is going to give one of my readers the chance to try some for free!
GIVEAWAY CLOSED: Congratulations to Donna B, with entry #3090!
Disclosure: I received coupons for free products from the sponsor to review. I received no monetary compensation and my opinions are my own and were not influenced by the sponsor.