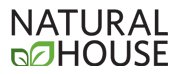 Germs. Kids. Dirt. Your house. They all mix more than we'd like. It's a fact of life. I'm not exactly a germophobe and I don't go around constantly spray antibacterial cleaner, but I do like a clean house. And I prefer to not use harmful chemicals because I have young children and pets.
I've tried many "greener" cleaning methods before but I've never been as impressed with one as what I'm going to share with you here. Natural House Cleaning products is a new set of eco friendly products with a brand new concept. They are far from just one more "green" product, they have a new, revolutionary method of cleaning the dirtiest spots in our home.
The surfaces in our homes are like a garden; something is going to grow there. You can fight the bad stuff with antibacterial chemicals but as soon as you finish wiping that particular spot clean, bad bacteria will begin multiplying again. Or you can fight it with eco-friendly, biodegradable Natural House products, using good probiotics that will continually work to destroy the yucky stuff. These probiotics essentially create a mini eco-system that produces enzymes that break down odors, dirt, fats, oil, grease, food scraps, waste, and toilet paper products on a continuous basis between weekly applications.
Not only are Natural House cleaning products made with safe, plant-based ingredients, but they still have industrial strength cleaning power. All of this adds up to a great way to keep your home safe, clean, and healthy.
Watch this short, fun video – if you are a mom, you will probably find this entertaining – I had to laugh about the "licking," because no one wants to say it, but it's true!

I was sent three products to review: Flushy, Trashy, and Sinky. Aren't the names cute?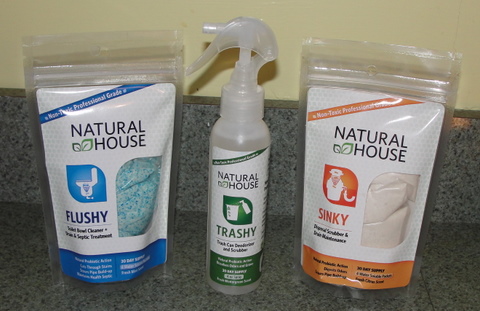 I have to comment on the cute "super hero" probiotic characters in the graphic below – they are adorable and I would totally buy a stuffed one if Natural House made them! (Hint: Natural House!)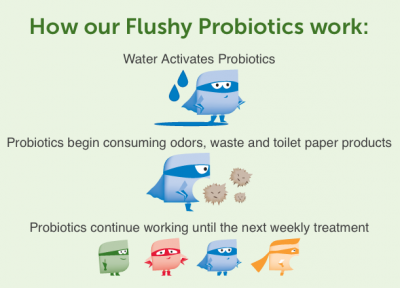 Flushy is a toilet bowl cleaner, drain, and septic treatment in one. The strong formula cuts through stains, hard water, and calcium deposits in the bowl while the probiotics work to eat up toilet paper and waste build up in the pipes.
I usually use regular soap for cleaning my toilet bowl because I dislike using strong chemicals. However I have to scrub a lot more than I'd like. Flushy has changed that.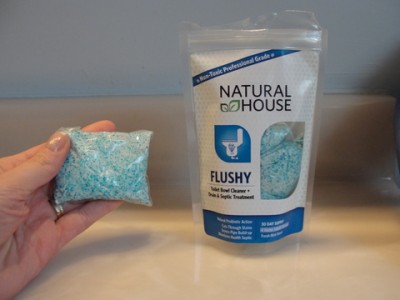 It's so easy to just throw a pack in the toilet and let it foam up. At one point, all four of my children were gathered around the toilet watching the cool foaming action. These are the same four children who have watched in fascination as the washing machine cycle through. But it was cool!
Once Flushy has finished foaming (it takes about 3-5 minutes), I easily scrub with the toilet brush and get great results. It also has a pleasant smell so I had no problem with the children watching where I normally send them away. I love knowing that Flushy continues to work throughout the week too.
Next up is: Sinky. Sinky promotes healthy drain lines; it eats up the yucky grease, food bits, and more to prevent drain clogs. And it also keeps dangerous bacteria away.
Now we don't have a disposal, but I knew we would still greatly benefit from Sinky. If there's something that can help keep protect us from the nasty germs around the kitchen, I'm all for it. Here's a couple pictures I took when using a Sinky packet for the first time: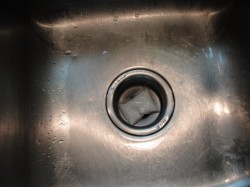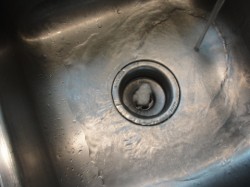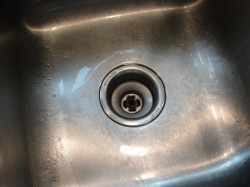 My sink actually drains faster after a couple weeks of using Natural House's Flushy!

Then there's Trashy. This little powerhouse cleaner drives out odor causing bacteria and can be used in all trash cans (inside and out), recycling containers, and diaper pails. You just spray and it immediately sets to work. Now we have all three – trash, recycling, and a super nasty diaper pail with diapers from two little ones. Yuck. I knew we would put Trashy to the test. I've used Trashy regularly for about a month now and I've definitely noticed a reduction in odor around our trash cans. Trashy has a pleasant non-chemical wintergreen smell which is a refreshing change from the typical odor-cover-up products out there. I also love that I can spray this around my kids and not worry about it hurting them. And if our pug, Abby, decides to come up and lick the kitchen trash as she occasionally does, it's ok.
I am really happy with these great new products and definitely plan to keep them stocked in my house. Not only do they do a great job at helping to clean my house, but it's wonderful to know they continue working after I've used them and knowing they are safe around my family.
Buy It:
You can find Natural House cleaning products on their website and also on Amazon.
Disclaimer: Thank you to the sponsor for the free product I was sent to review. I received no monetary compensation and my opinions are my own and were not influenced by the sponsor.