My little guy has no fear – he's ready to climb anything and go at it. I found him standing on the bench on our porch a couple days ago, happy as a clam, watching his big sister.
I wish he was just a little less fearless at times…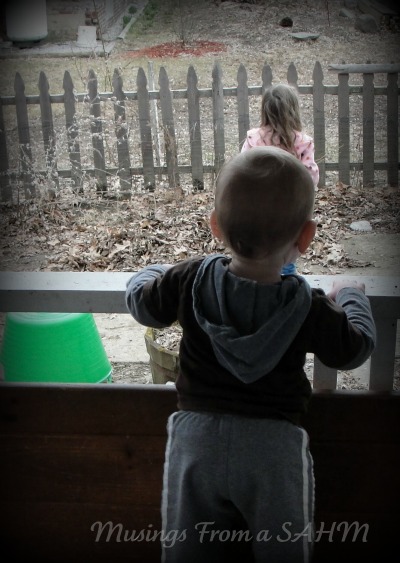 It's your turn – link up below!