Can you tell I'm in the back to school mood lately? I've posted Back to School Organizing tips and Back to School Cupcakes. And now I've been looking through all the fantastic Back to School snacks I've found on friends' blogs and of course Pinterest. I knew I had to share some of my favorites with you all. I haven't tried most of these yet, but I plan to!
Ooh by the way, if you like this post, please do me a favor and Pin It! That helps others see it, plus you can save it for easy access later! Thanks!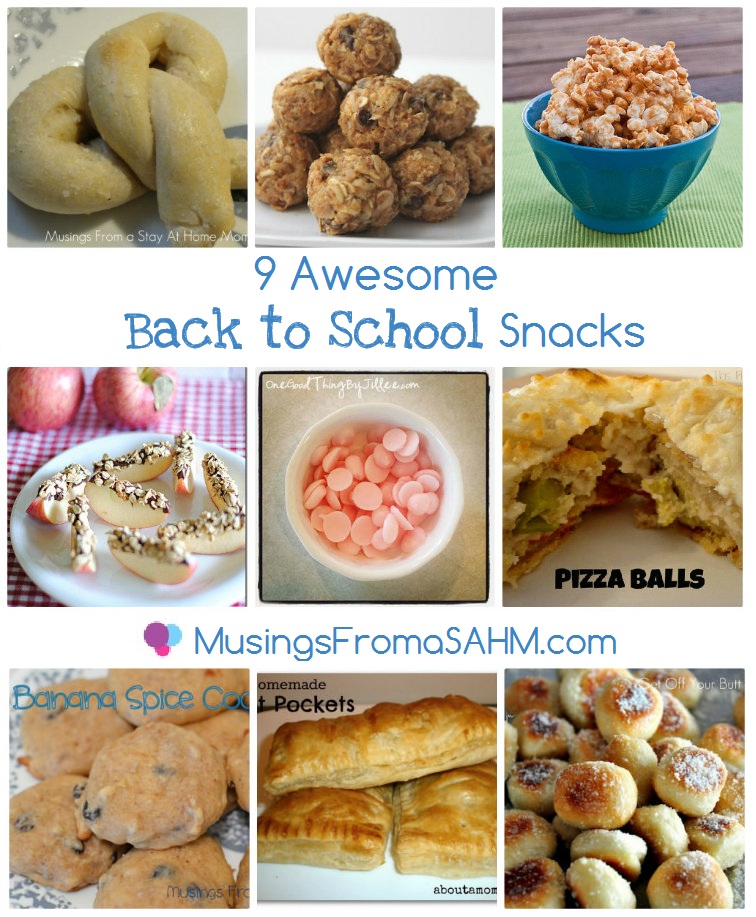 These awesome Back to School Snacks come from the following blogs:
Top (Left to right)
Second Line:
Third Line:
Do you have a favorite Back to School snack recipe?
–Erika