A couple of weeks ago, I was flipping through my completely unorganized recipe bin (it's shameful, really) and found an old Pillsbury recipe card. The recipe looked good and easy enough so I had Nathan help me make it a few days later.
Friends, neighbors, and family alike rave about how yummy these little bites are. And no one believes it when I say they take less than 10 minutes to whip together with another 15 in the oven. Yes, they are that quick.
Over the past couple weeks, I've made the recipe several times and adapted it slightly by adding in apple bits. (I love just about anything with apples and cinnamon.) I call this Apple Monkey Bread Bites.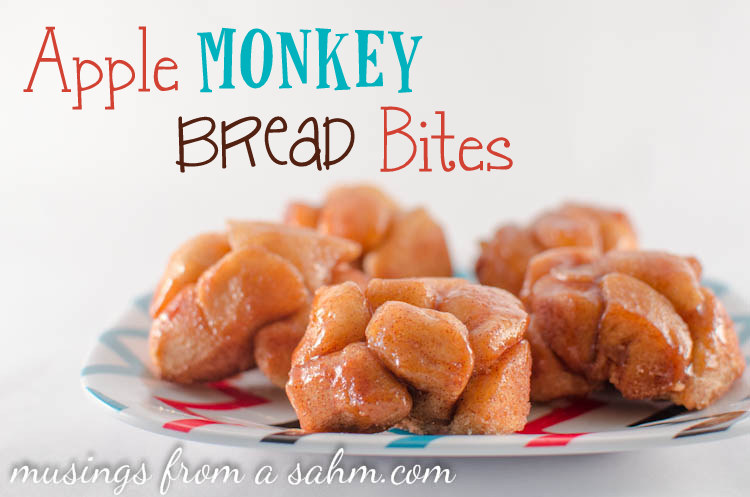 The second time we made these, I got distracted mid-baking-session (some friends came over) and Nathan finished putting them together and popped them in the oven all by himself!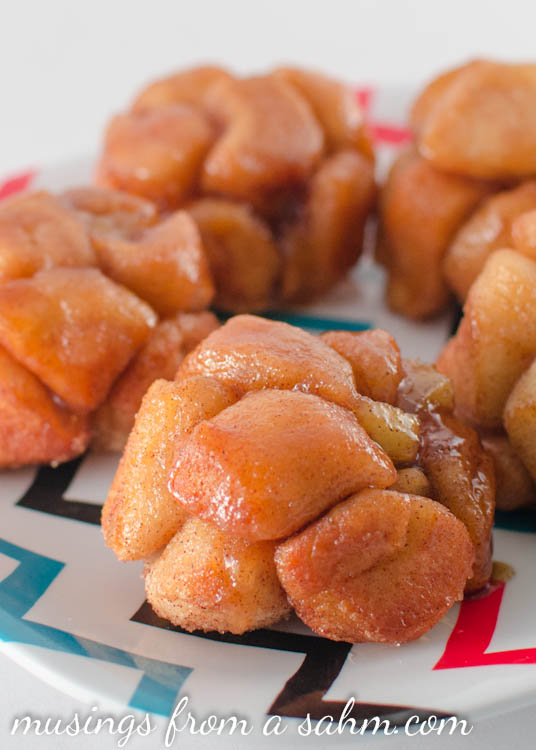 Okay, I'll stop talking for a minute while you look over the recipe:
Apple Monkey Bread Bites Recipe
1/2 cup butter or margarine, melted
1/2 cup brown sugar, packed
1/3 cup sugar
2 tsp ground cinnamon
2 cans (7.5 oz each) refrigerated biscuits OR 1 large can of biscuits
1/2 cup apple - cored, peeled, and chopped into small pieces *note you can omit the apple if you choose
Instructions
Spray 12 muffin cups with cooking spray. Mix butter and brown sugar in a small bowl, then spoon 1 tablespoon into each muffin cup.
Mix the sugar and cinnamon together in a gallon ziploc bag. Cut the biscuit dough into small pieces. Put the biscuit pieces and chopped apple into the cinnamon sugar bag. Shake to coat.
Place into muffin cups.
Bake at 350 degrees for approx 15 minutes or until golden brown and biscuits are cooked through. (You can poke them with a fork to see.)
Cool for 1 minute; then turn upside down onto a cookie sheet.
Best served warm.
http://livingwellmom.com/2012/08/apple-monkey-bread-bites-recipe/
copyright Musings From a Stay At Home Mom. All images & content are copyright protected. Please do not use my images without prior permission. If you want to republish this recipe, please re-write the recipe in your own words and link back to this post for the recipe.
See how easy this monkey bread recipe is? And trust me, it doesn't taste gross like some recipes with store bought biscuits do. Yeah, I know. Some of those recipes are nasty. But these are not.
Here's what you need
The recipe says you can use butter or margarine, but it's butter all the way for me. I like the real stuff.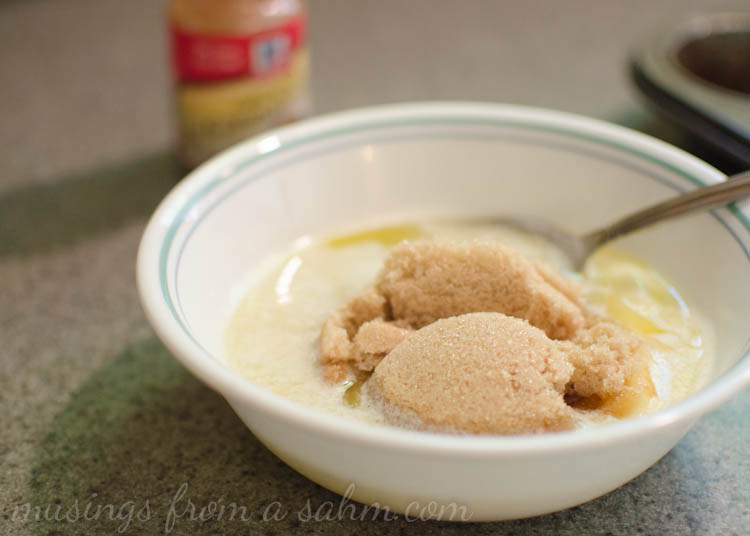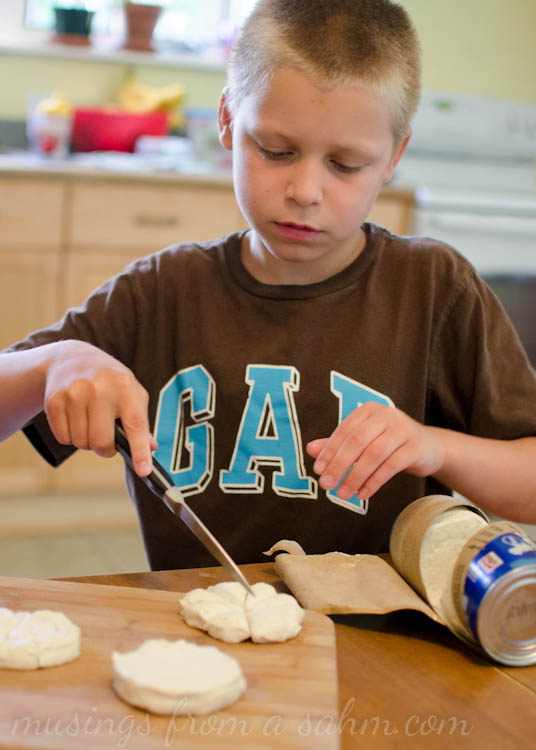 Shaken, not stirred (I couldn't resist throwing that in there.)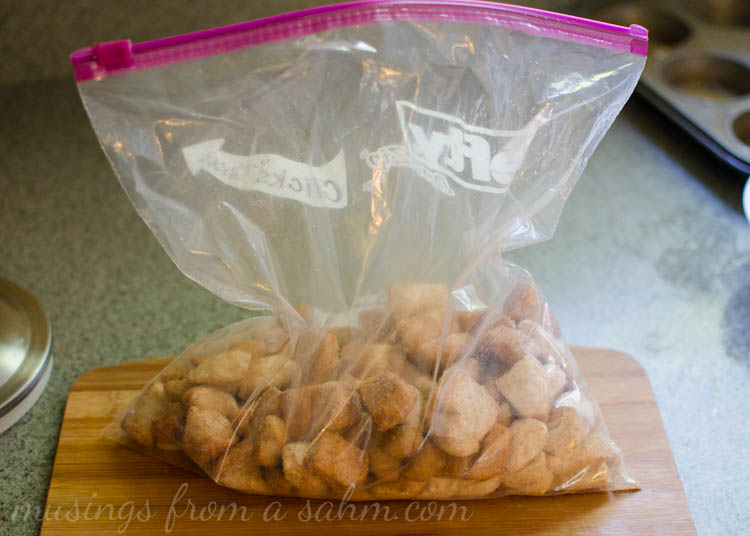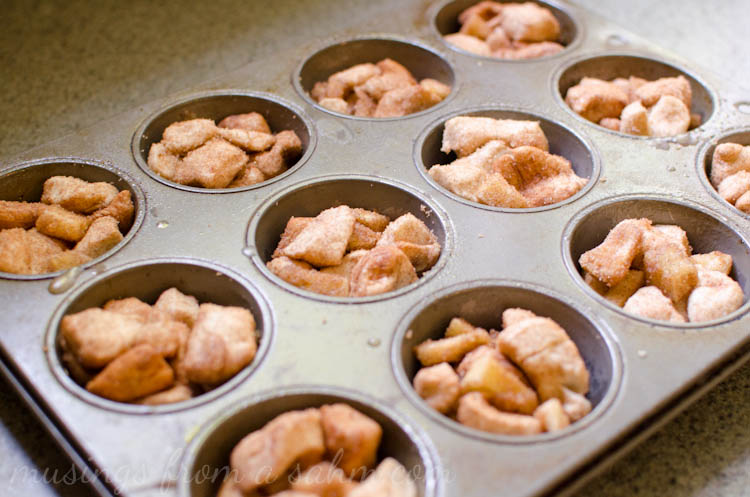 The smell of fresh cinnamon baked treats all around the house is a very nice bonus.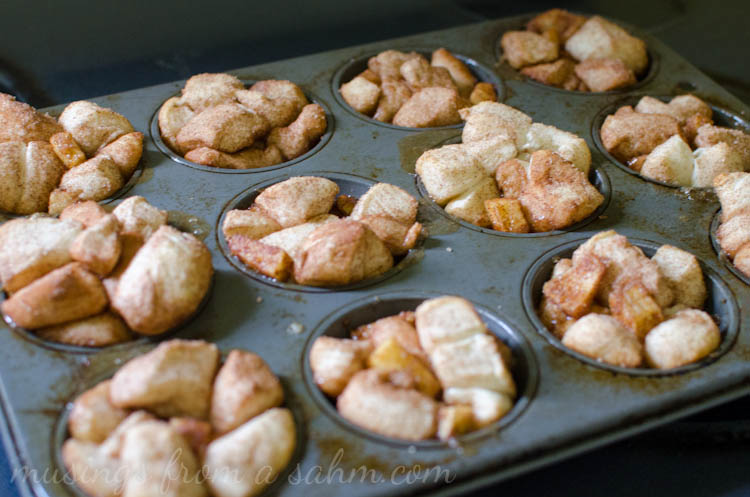 Make sure you flip them over exactly 1 minute after you take them out of the oven. You don't want those suckers sticking to your muffin pans.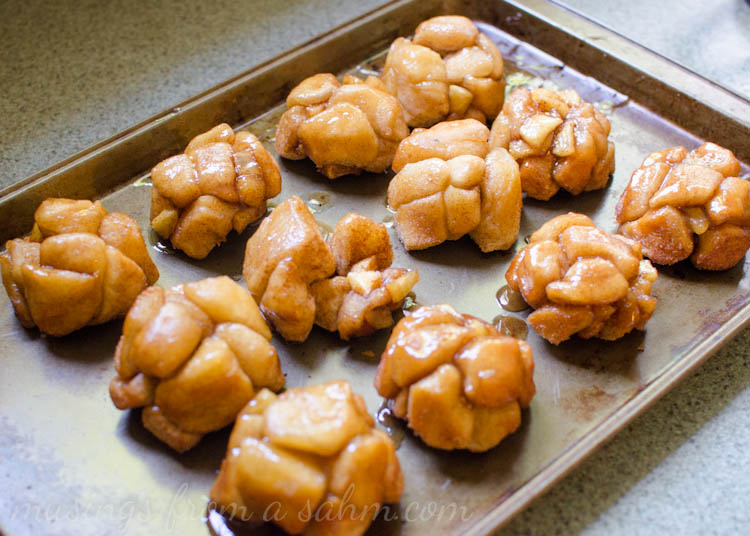 Ahhhh…now you can enjoy those apple cinnamon bites of delight. Err monkey bread bites. Yes, because they're for the kids, right?
We'll just keep telling ourselves that. I won't tell if you don't.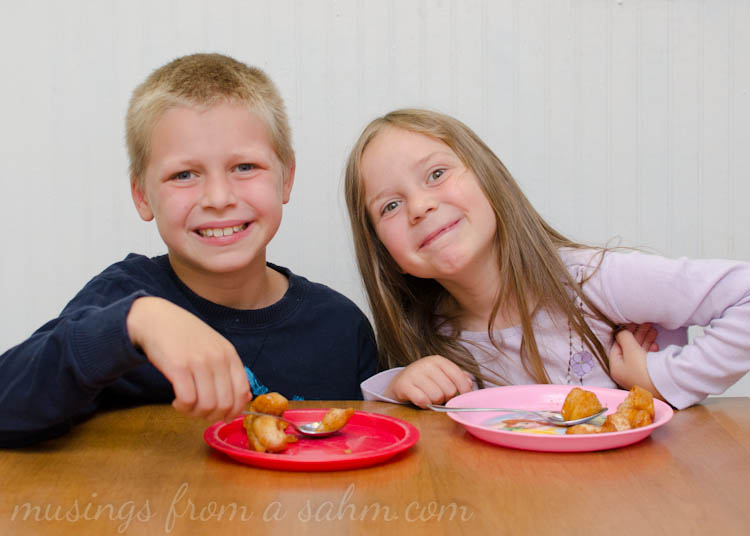 There you have it – Apple Monkey Bread Bites.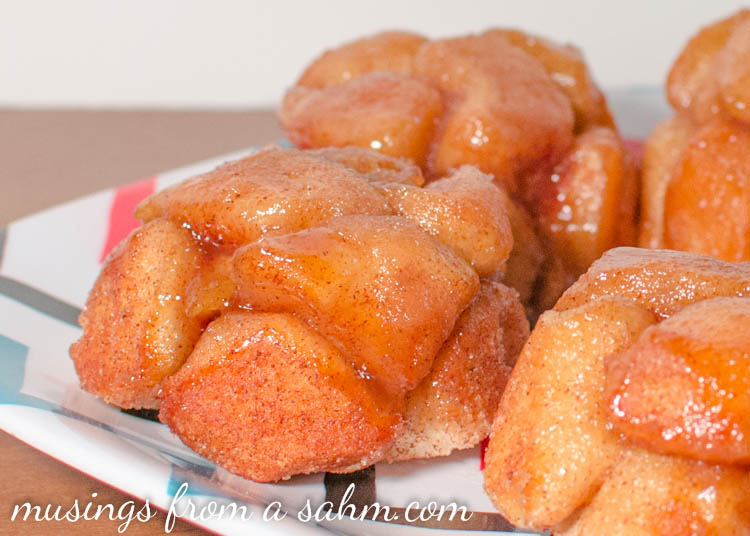 If you pin this post and even re-tweet too, you're even more rockin' than I thought you were! Awesome!
It's a good thing this Apple Monkey Bread Bites #Recipe is so quick & easy; they disappear in a flash! bit.ly/NINltV @musingssahm

— Erika Bragdon (@MusingsSAHM) August 22, 2012
*Recipe adapted from Pillsbury.com