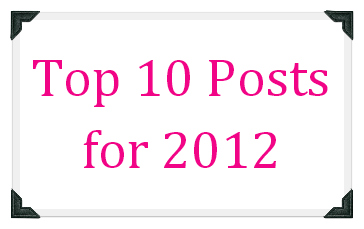 It's always fun to look back on the year and blogging is no exception.
My "2012 in Blogging" Annual Report from WordPress showed that I've had over 1,200,000 page views this year! Wow! And that's all thanks to you, my dear friends!
Here's the countdown to my top 10 posts for 2012:
9) Cleaning Tips – How to Clean A Microwave the Natural Way
8) A Picnik Replacement (It's Not Google+)
7) Apple Monkey Bread Bites Recipe
6) Recipe: Soft Pretzels For Kids
5) Do It Yourself Cheap Mess-Free Cat Litter Box
1) Easy Homemade Playdough Recipe
Which one was your favorite?