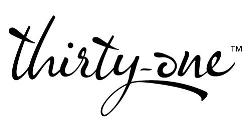 I love Thirty-One Gifts. I have been a fan for awhile now and I am excited to share this fantastic company with you today. They have a fabulous selection of quality, stylish products, ranging from practical organizers to fun handbags and everything inbetween. Thirty-One offers something for everyone at affordable prices.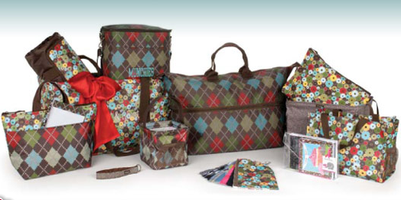 I already have an organizing shoulder bag from a past collection that I use all the time. It's my favorite go-to "purse" because it's practical and suits my needs perfectly, yet it doesn't sacrifice style. Here's a current one I love: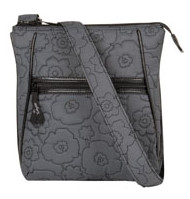 Or how about one of the Fitted Purse Skirts on their unique Skirt Purse. Mix and match to reflect your mood – how many places can you get something like that from?
Here's a nice Storage Tote:
I could go on and on about the Thirty-One organizing products – I think I'd like one of everything they have!
Did you know that Thirty-One was founded by a Christian wife and mom who named it based on Proverbs 31? I didn't realize that until recently, but as that chapter in the Bible is very near and dear to my heart, it made me like this great company all that much more!
Thirty-One also offers the opportunity for moms to build their own business from home and make extra money. Despite the hard economic times, Thirty-One continues to expand and consultants are selling at record rates. Aside from that, you can host a party and earn unique hostess rewards! Talk about a win-win situation!
One of their fabulous independent consultants, Nicole, has teamed up with me and she sent me one of the popular Thirty-One Organizing Utility Totes to review:
I was able to choose what I wanted for personalization and I love how it came out. Thirty-One has many options for personalizing, but its laid out very well so it's not confusing. They tell you exactly what will work for different designs/fonts/sizes and make it easy to get the best results.
The Organizing Utility Tote retails for a reasonable $25. (I'm very frugal and this tote is definitely worth the money.)
It features:
Durable laminated nylon
Webbed handles secured with grammets
Seven exterior pockets (2 mesh)
Size: approx 10.5″ H x 15.5″ W x 6.5″ D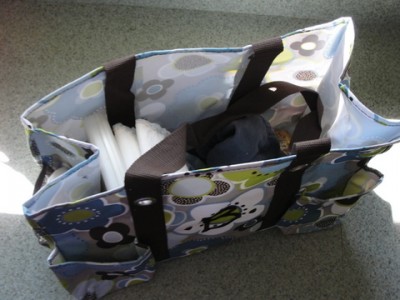 I was so excited to get this organizing tote because I really needed something to better organize things in our minivan. I often pack extra bottles/diapers/snacks for outings, yet I don't want to overload the diaper bag. Before I received my Thirty-One tote, I used a bin: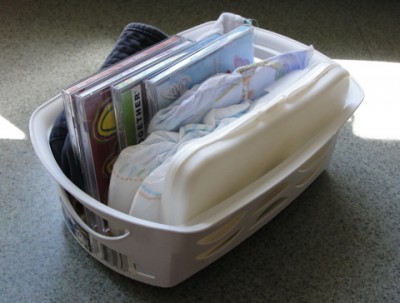 While it may look ok, it wasn't practical; it was much too small and unorganized and it required an extra hand to carry to and from the car.
My new Thirty-One organizing solves both those issues. It has plenty of space for snacks, extra diapers, wipes, and whatever else I might need. The outside pockets are perfect for extra bottles, a container of hand sanitizer, a diaper rag (for messes), a pair of sunglasses, etc. And I love that it has straps for easy carrying. Now, I just pack what I need and easily bring it out to the car without needing multiple trips!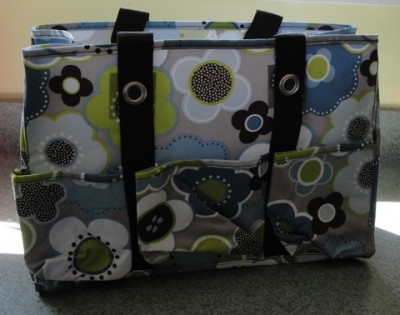 This organizer is very durable too and I can easily wipe it down if it were to get a little dirty. I couldn't find anything like this anywhere else – this defines what Thirty-One gifts is – practical yet stylish! I love it and can't say enough about my organizer!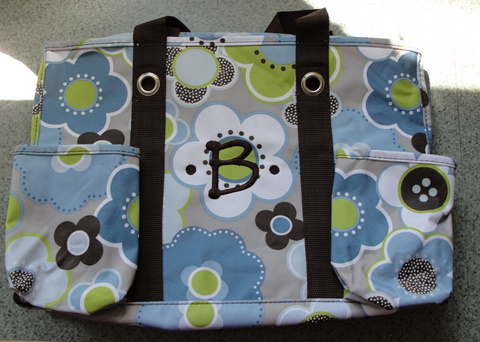 Nicole has offered to be one of my sponsors in the Blogorama Bonanza. She will be offering a $25 gift certificate to use through her Thirty-One online store! Thanks, Nicole!
Disclosure: Thank you to Nicole for the free product I was sent to review. I received no monetary compensation and my opinions are my own and were not influenced by the sponsor.