There's a story behind that title, I promise.
It wasn't from me. My phone said it. Or wrote it.
I just got a new phone – a Samsung Galaxy. My last phone wasn't a smart phone so I feel very "high tech" and cool now.
The apps are amazing. I have this cool app called "Out of Milk" which is basically a shopping list and to-do list. A to do list on my phone? I am in love!
Then I discovered it has voice options where I can tell the phone what I want to put down. It works really well. My phone gets it right almost everytime.
Except last night.
It had a slightly different version of what I was trying to say: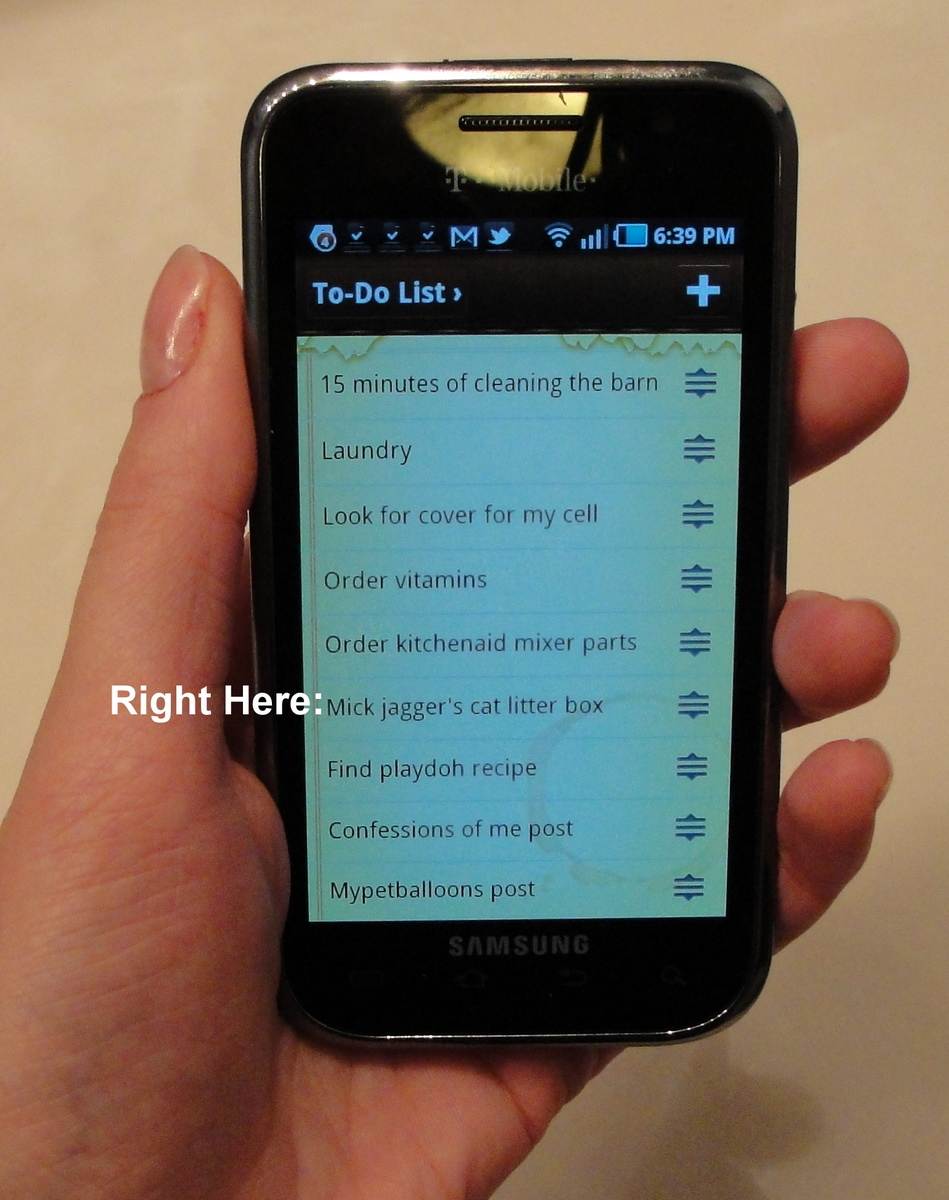 "Mick Jagger's Cat Litter Box"
I was telling the phone "Make Shadow's Cat Litter Box" (that's a whole 'nother post.)