We didn't get our Christmas tree on Sunday. After running some errands after church, the kids were tired and cranky and Nate & I decided it would be better to wait until Saturday. We'll do it in the morning when everyone is happier and not in need of a nap! Getting a tree isn't any fun when the kids are cranky and it's getting dark. (It gets dark around here by 4:30 now!)
We did, however, get our Christmas decorations out! I love putting everything up with Christmas music playing in the background! Here's a few of my favorite things: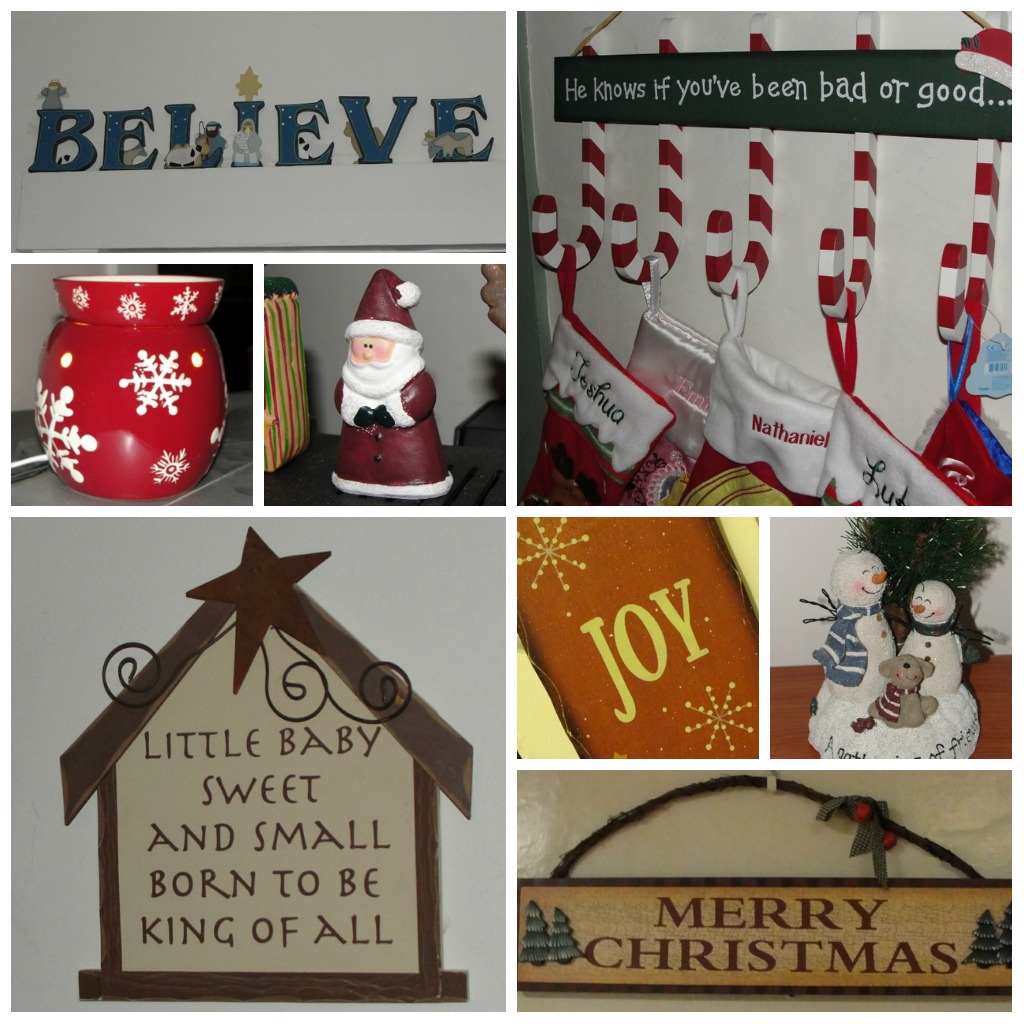 Have you put your holiday decorations up? What's your favorite piece?