Nathan's karate school was invited to participate in a nearby town's Christmas parade and so we were able to sit on the float. It was cold, but it was a lot of fun. And it was one of those awesome experiences that I love for the kids to have.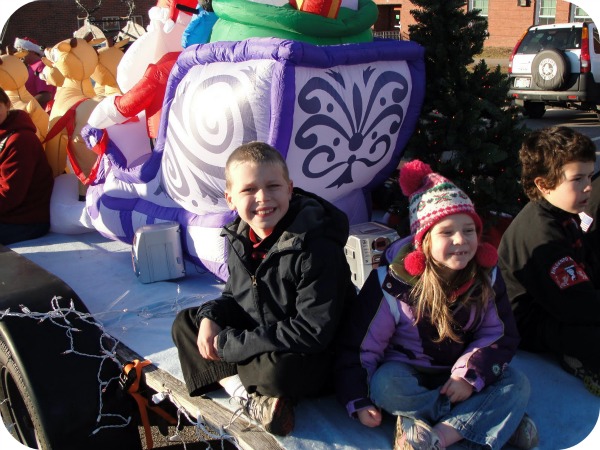 Our fearless leader, Sensei Sharyl: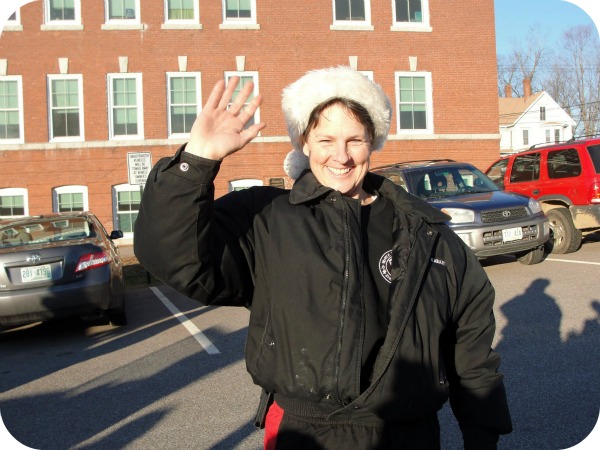 Some men may not have the guts to wear a tiger costume, but my wonderful husband does. When Sensei needed a volunteer to be the white tiger, he stepped up. And it's even better when Santa is involved too. Methinks Nate will be getting something good in his stocking this year!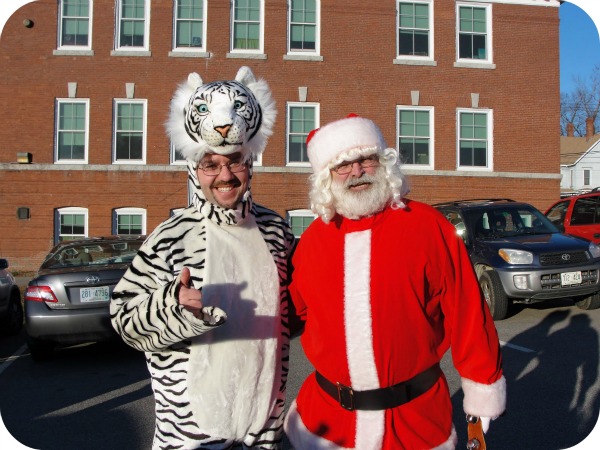 Me and the kids – Joshua was nervous and wouldn't move. Emily loved it and shouted "MERRY CHRISTMAS!" to people as we drove by, Luke screeched and squirmed because he did not like his snowsuit, and Nathan was grumpy because he was cold.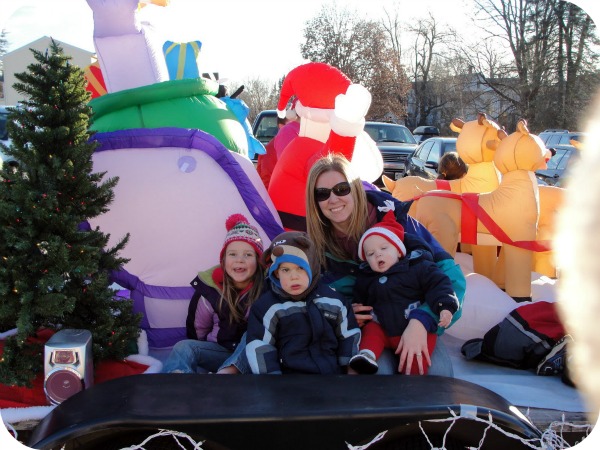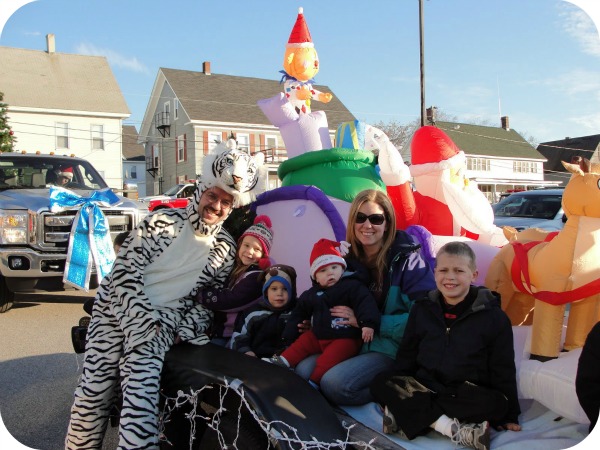 I'm just going to add that this was almost 2 weeks ago. I thought I had put this post up long ago – oops!