Our next Holiday Gift Guide item is some delicious Snowman Truffles from The Swiss Colony!
The Swiss Colony offers an extensive selection of delicious items, including cheese, pastries, sausage, and more fine food and gift items.

From gourmet cheese to special gift baskets to desserts and even sugar-free options, The Swiss Colony has the perfect idea for anyone on your list. With celebrating 85 years of business, this is a time-tested family business that is dedicated to the best quality of items and the best customer service.
I was sent a box of The Swiss Colony's Snowman Truffles. Each box contains 12 1-oz pieces. These adorable looking truffles are rolled up from two silky-rich chocolate ganache centers with creamy Swiss creme shells. Then they are hand "dressed" with more rich Swiss Creme details.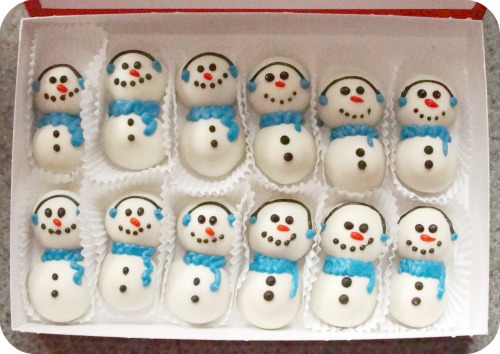 When I first received my box of snowmen, I thought they were so cute I didn't know how I could eat them! They are so adorable looking with their cheerful smiles and tiny little earmuffs. The details on each snowman is so impressive; I can tell that each is carefully crafted. But knowing they were chocolate, I quickly gave in and tasted one.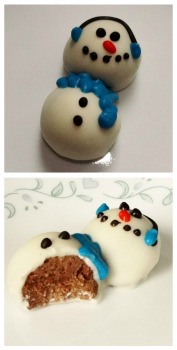 Oh my goodness, were they ever delicious! I knew they would taste good, but I was in for a surprise with just how delicious and light these luscious truffles are! I didn't think it would be possible but they taste even better than they look! I admit that I've been selfish and haven't shared these with my family. They are just too yummy to hand out to someone who might not appreciate it. I might have to share one with my husband, but definitely not the kids. This one is mine!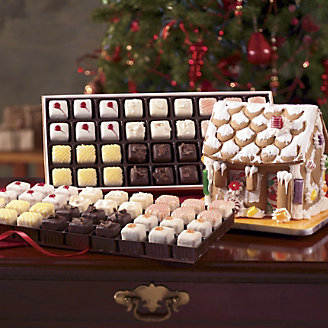 The Swiss Colony is also celebrating the 20th anniversary of their Gingerbread House donation program. By the end of 2011, more than 200,000 houses will have been donated to kids staying the holidays in children's hospitals nationwide. Simply send Petits Fours to someone on your list and The Swiss Colony will send a Gingerbread House to a child in a hospital in your region. What a special gift to make a sick child's holiday a little brighter!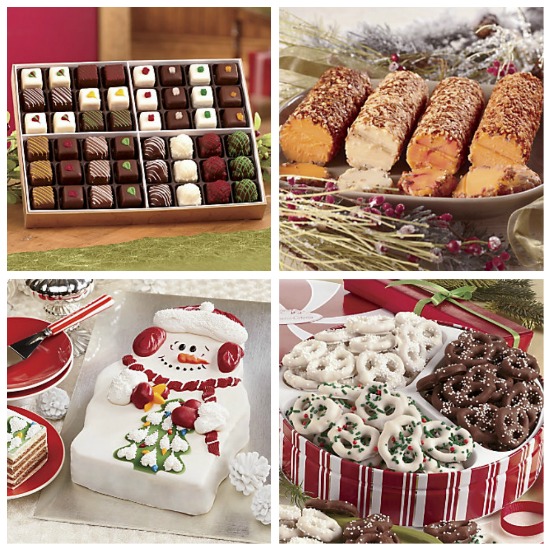 There are so many delicious looking items that would make a great gift or be the perfect addition to a holiday party! Check out The Swiss Colony today and see what you can find.
Buy It:
The Swiss Colony Snowman Truffles can be found online and are $24.95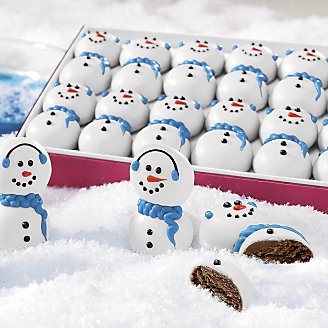 Disclaimer: Thank you to The Swiss Colony for the free product I was sent to review. I received no monetary compensation and my opinions are my own and were not influenced by the sponsor.