Last weekend, we planned to get our Christmas tree and I had the idea of going to a Christmas tree farm. We usually get our tree from a local man who sells trees in nearby lot. He does a great job and has beautiful trees. But I thought it would be fun to have the full "experience" of finding and cutting down our very own tree this year.
Nate called around and found a Christmas tree farm. There are several around but we didn't want to drive too far. Having a tree on the roof of the van with the hills around here makes me more than a little nervous. Just ask my husband. I sit there gripping the edge of the seat and biting my lip to keep from saying "SLOW DOWN!" every 5 seconds. (I end up saying it every 30 seconds, but anyways….)
We didn't know much about this farm but figured we'd give it a try. After driving for 3 miles down a dirt road that got more narrow and rocky every 100 feet, we finally arrived. I guess we should have known when we were the only car there, but we continued on. A nice lady came out, gave us a saw, and said something about driving down to the rock wall and then there were trees all over and we could even chop the top of one off. Okay…
We drove down to the rock wall and got out. Now I was expecting the type of Christmas tree farm I went to as a kid – rows of carefully groomed Christmas trees a few hundred feet from your car and ready to chop down and bring home.
But this was nothing like that.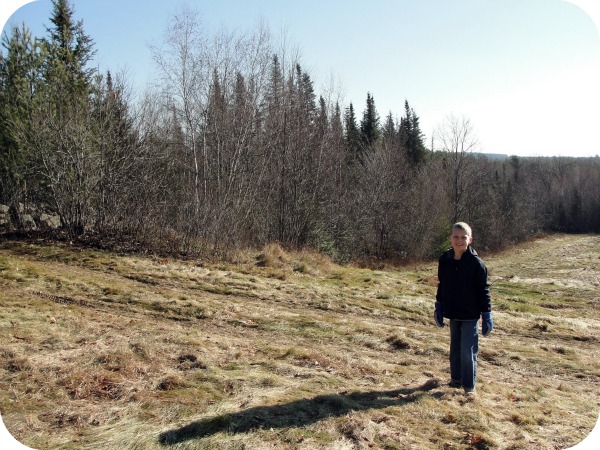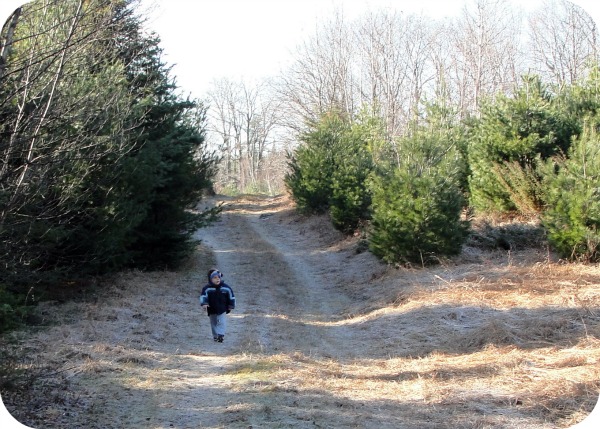 There were lots of trees, but nothing that would make a good Christmas tree. Granted, if you like Charlie-Brown-style trees or a full tree with a huge hole on one side or a beautiful "tree" that is made up of 3 small trees grown together or a 20 footer, you would have been all set. But that's not what we were looking for.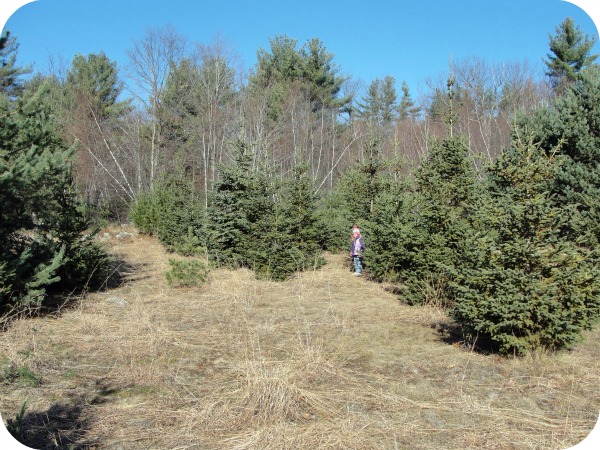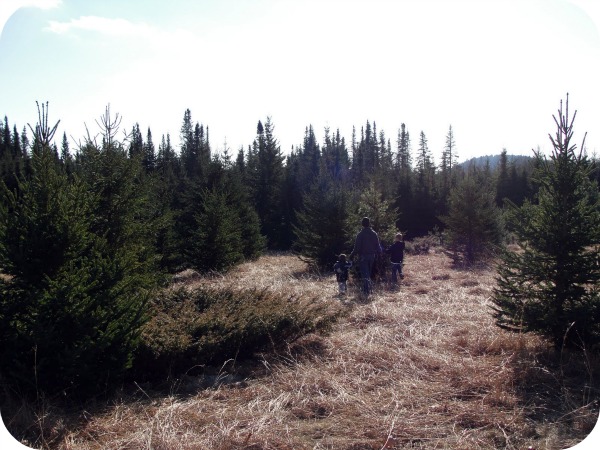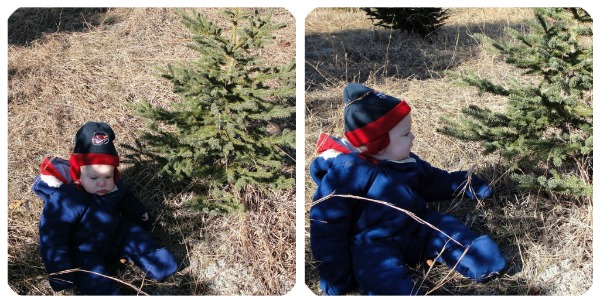 After wandering around for 1/2 hour or so we decided to give up and head back to the local Christmas tree lot man. And he had a perfect, beautiful 7 foot tall tree for us that was $45.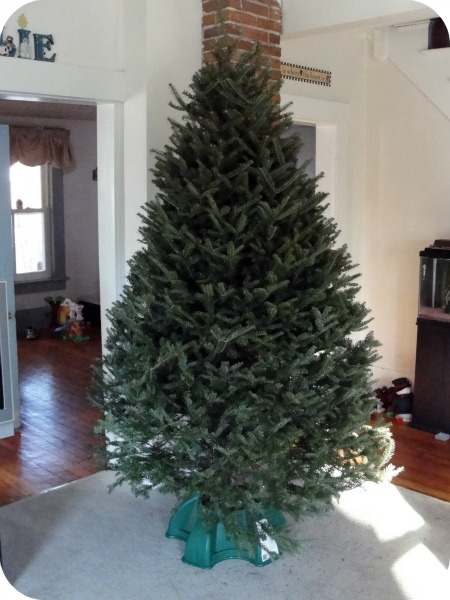 We didn't get the tree completely decorated until a few days later, but that's ok. Decorating the tree with my family and Christmas music playing in the background is one of my favorite things. It's so fun now that the kids are getting bigger and able to enjoy helping hang ornaments and tinsel and things.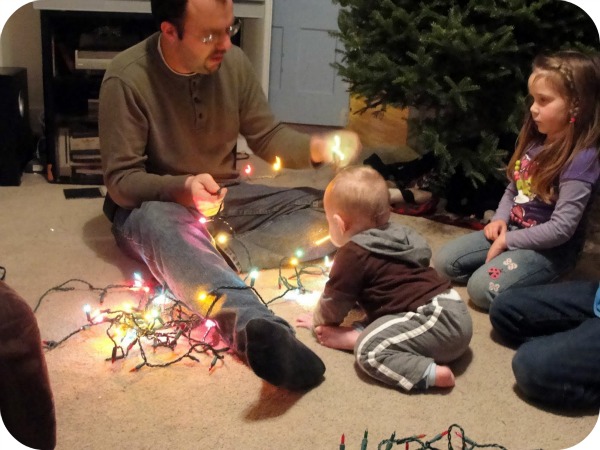 Joshua loved the Blue's Clues ornament that used to be Nathan's and is now his and he asked me to help him hang it probably no less than 15 times. He has quite the eye for the perfect spot and kept changing his mind!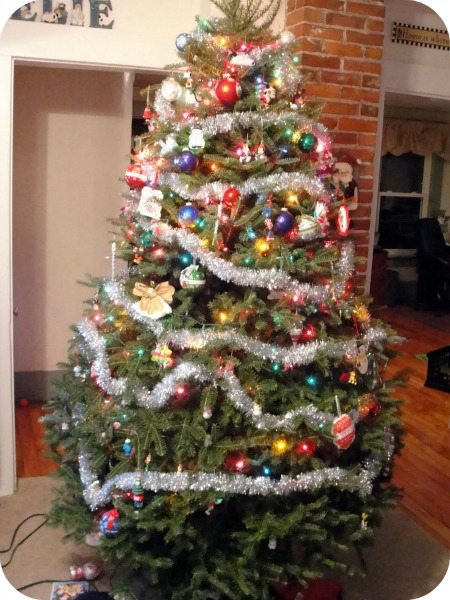 So we had an experience, just not quite the way I had planned it. But it was great fun and that's the important thing!