Emily is 5 years old and we've been doing some kindergarten. Her birthday falls in November, so she is past the cut-off date and would be in preschool if we sent her to public school. I didn't want the pressure of kindergarten quite yet but I felt she was ready for some of the work so we've been using a kindergarten curriculum, only at a slower pace.
Phonics is a huge part of kindergarten and Emily has been learning letters and their sounds. We introduced blends – as in "B-A… BA" etc a couple months ago. It's been a challenge for her to grasp the concept of blending letter sounds. I spoke to my mom (with almost 20 years of homeschooling experience) and she encouraged me that sometimes they need a lot of repetition and take longer and that's okay.
But it seemed to be taking a long time. Granted, we've had a lot of interruptions with the holidays. But I was starting to get frustrated and so was Emily. I talked to my mother-in-law last night (she's also a former homeschooler) and she said the same thing as my mom and also told me about a program that helps them to say the sounds separately and then really fast and eventually they "blend" the letters as intended.
That gave me an idea. Today I decided on a different approach instead of the usual A Beka blend ladders that we are both so tired of. I wrote a B in bright pink marker (Emily's favorite color) on an index card and then an A.
We said them separately and held them apart. Then faster and a little closer together. And finally after several times, we "smooshed" the cards together and said the blend. Emily actually did it! And she loved it!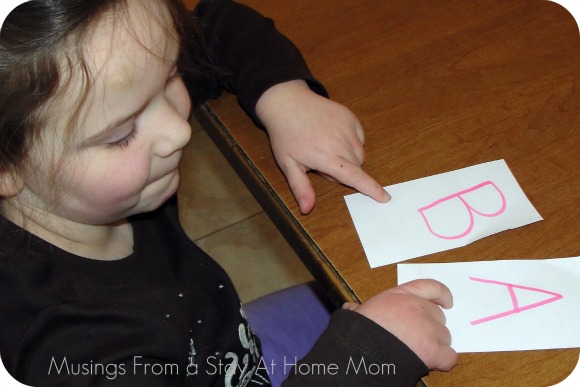 We did this with B-A, B-E, B-I, B-O, and B-U very successfully. We still have a lot of work but I am excited about our small victory!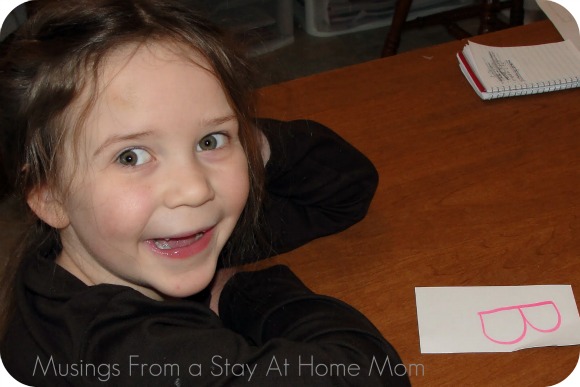 (Yes, that's a bruise on her forehead. Poor thing fell on the ice a few days ago.)