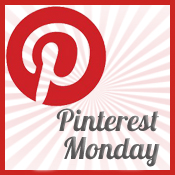 Have you discovered the fun and fascinating world of
Pinterest
yet?
I see lots of bloggers sharing favorite Pinterest finds on their blogs. I've been wanting to do more of this myself and I thought it would be fun to include this with a new weekly Pinterest Blog Hop. Here's an example of a "Pinterest Finds blog post."
If you aren't sure about how to do a Pinterest blog post, check out my easy How To Make a Pinterest Blog Post tutorial. Seriously, it's so simple even I could figure it out.
"Pinning" is so much fun. I found the most delicious chocolate cake recipe ever through Pinterest. I made it last weekend and oh my goodness, totally awesome!
And then I found another yummy-looking chocolate creation:
Even more chocolate:
Source: alifeofbeautyandgrace.tumblr.com via IamOgi on Pinterest
And a white chocolate latte…
There's a couple of my favorite "pins" this week, now on to Pinterest Monday!
Check out my super cute button my friend Sariah made – see? You can grab the code and share it in your post if you want (not required):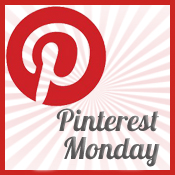 I'll keep it simple:
Link to a post about your Pinterest finds
,
then comment on the post above yours
. If you want to visit more blogs & comment, all the better, but you don't have to. Easy peasy!
If you would follow me, that would be super awesome too. I'll try to follow back!

Let's see some awesome Pinterest finds!