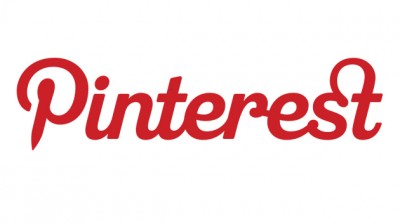 A blog post sharing some of your Pinterest finds is a great idea if you need a quick post. You've probably run into some other bloggers doing this. It's easy and fun. Here's a Pinterest "finds" post I shared with some great "mom quotes" I found.
Not sure where to begin?
Log onto Pinterest.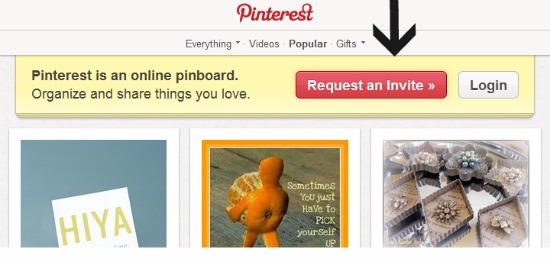 Once you log on – while you're there – can you follow me? Pretty please! And I'll try to follow you back too! Thanks!


Okay, so now pick a topic and search. It could be kittens or inspirational quotes or fancy homes or chocolate. Whatever you want. You choose.
I decided to look for snowmen. Or snowman to be exact.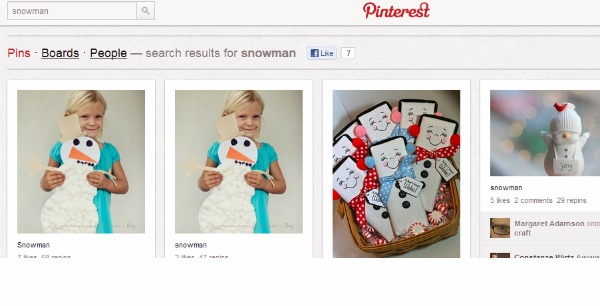 Now look around and decide what you want to add to your post.
Click on the picture you like. I liked this cute snowman: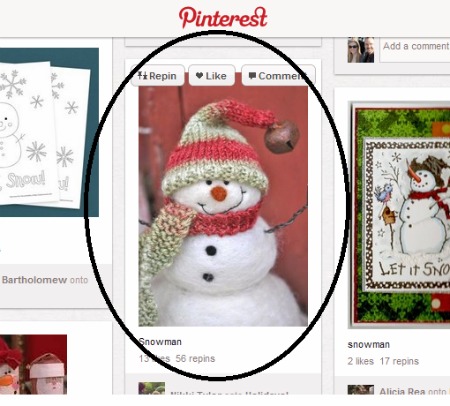 You should see a page like this. See the "share" options on the right side? Click on the "Embed" option: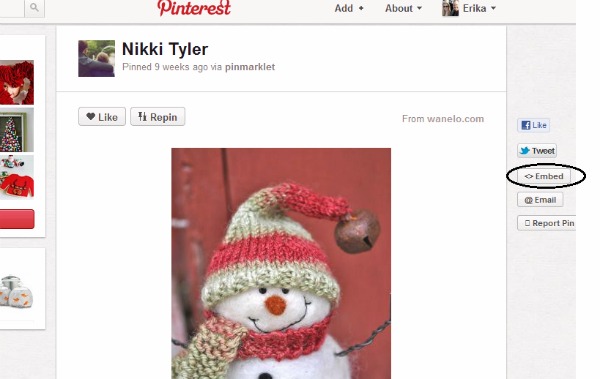 You'll see something like this: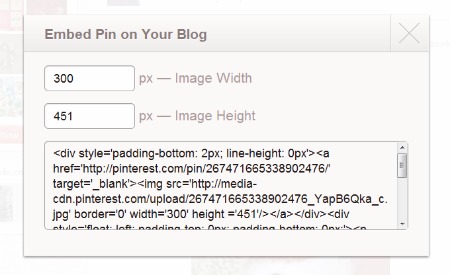 Copy the html code and paste that into your post html section. Then preview it. See how the snowman looks here?
It's not centered, so if you want it to be centered, add the following html code: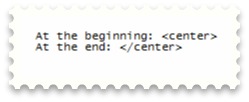 See? Much better

If the image is too big, go back to Pinterest and change the size. Do this by changing the "px" (pixel width and height) if you want.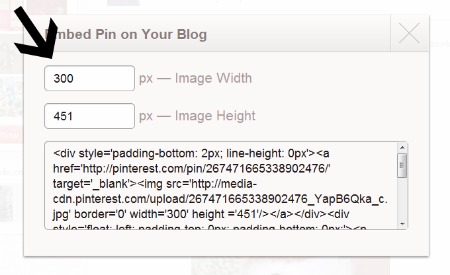 You can increase the size too, but keep in mind that the image might not look right if you do. Once you play around with this, you'll have a better understanding of what sizes work best for you.
When you have one image in your post, go search for another and do the same thing. Before you know it, you'll be creating fun and interesting Pinterest blog posts in no time!
Thanks for reading!