In just over a week, we'll get an extra day this year with Leap Year. How often do we get extra time? Not very often! As a stay at home mom to four, my days are incredibly busy between juggling my 1 and 2 year olds and homeschooling my 5 and 8 year olds. Some days I have to schedule time to sit down and relax. I know it sounds crazy but that's my life and it works.
Mornings are one of the most hectic times. Even though I don't have to get the kids on a school bus bright and early, it's still a juggling act between serving breakfast, doing dishes, changing diapers, wiping faces, making sure the dog gets fed, supervising my older two with their chores, and eventually settling everyone down for our morning homeschooling. Somewhere in there, hopefully I am able to grab a cup of coffee and my own breakfast. If I don't have breakfast, I don't function well so it's so important for me to have something healthy and filling and fast.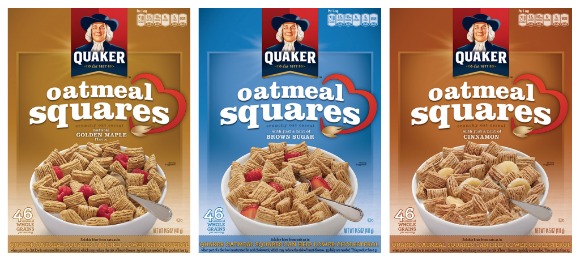 It's a good thing there's Quaker Oat Squares cereal. This delicious cereal is a favorite in our house because not only is it fast and easy to serve, but it's nutritious and everyone loves it. A box of this cereal doesn't last long around here! It's my favorite cereal too and has been since I was a kid. It has that perfect blend of light sweetness with healthy whole-grain goodness.
In light of the upcoming Leap Day this year, Quaker is presenting the Delightful Discoveries Campaign and introducing a new flavor of Quaker Oatmeal Squares: Honey Nut Crunch. This new addition joins the other well-known flavors of Brown Sugar, Cinnamon, and Golden Maple. The Honey Nut Crunch cereal has heart-healthy whole-grains, a sweet swirl of natural honey nut flavor and a crunch even milk can't bring down.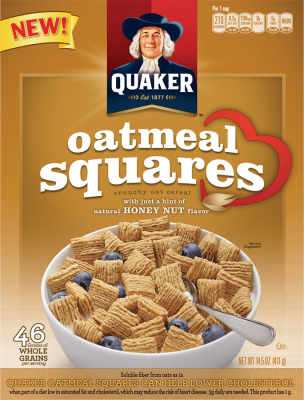 You can get a free sample of the new Quaker Oatmeal Squares Honey Nut Crunch by liking the Quaker Oatmeal facebook page.
Quaker wants to encourage us to get the most of Leap Day and to make a new discovery. Will it be spending time with family? A new book? Re-doing a room in your home? Some organizing? There are so many possibilities.
I'm not sure what my "delightful discovery" will be yet, but there is always something new everyday in my house! I'll be sharing what I discovered in another article after Leap Day.
To help you make your own "delightful discovery," Quaker Oatmeal will give a $75 Visa gift card to one Musings From a Stay At Home Mom reader!
Win It!
1 lucky winner will receive a $75 Visa gift card and the full product line of Quaker Oatmeal Squares cereal!
Rules:
This giveaway ends on March 2, 2012 at 11:59 pm EST.
Open to the US only, ages 18+.
Click here for complete rules and disclosure.
Disclaimer: This post is sponsored by Quaker. However my opinions are my own and were in no way influenced by the sponsor.