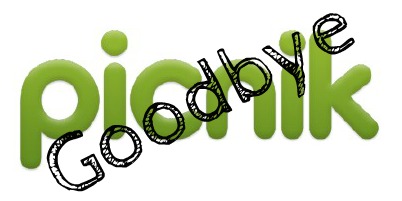 Whether you're a blogger or you simply like a good online photo editing service, you're probably familiar with Picnik and all its photo editing glory. If you're not familiar with Picnik, don't leave yet; you'll still want to hear this!
Picnik sold out to Google a couple years ago and the giant G is shutting them down, effective April 19th. The plan is to integrate Picnik's features into a Google+ program. Google is trying to force everyone to connect to Google+, like services do to Facebook & Twitter. The only problem? Forcing people to make changes that drastic and taking away an amazing service and replacing it with something only so-so is only going to drive people to find another solution.
And I'm one of them. I'm a big Picnik fan and was not happy when I heard the news. But I knew a suitable picnik replacement would turn up somewhere and I found it last week.

PicMonkey seems to be very similar to Picnik. It even has the Picnik gears that turn while your photo saves. It's very intuitive as you play with the features, which many other services lack. When I read the "About" page, I learned why. PicMonkey has "former Picnik engineers" behind it. This is as close to Picnik as I've found.
Oh yeah and PicMonkey is free too.
What I Like:
I can resize photos easily by specifying the width &/or height and it keeps the proportions, so there's no distortion. For example, I've found that, for my blog, photos fit best at a width of 580 and it's easy to resize to this.
Easy-to-add cool effects are available, including black and white, frost, different zoom options and camera looks, and many more. One of my favorites is the dark edges look, as shown here: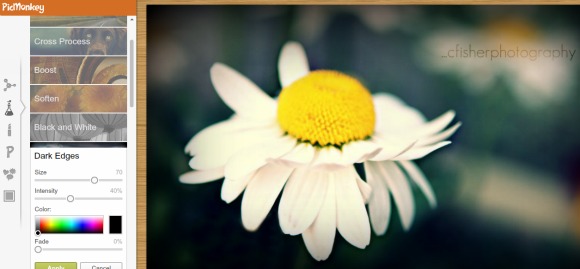 You can add text quickly and easily so you can watermark or label your photos – a must-have feature for me.
Add small graphics, such as symbols, flowers, etc. There aren't as many graphics as Picnik though, but I rarely used them so that's not a deal breaker for me
Borders. One of my favorite features. You can choose drop shadows, round corners, simple edges, polaroid, and museum matte.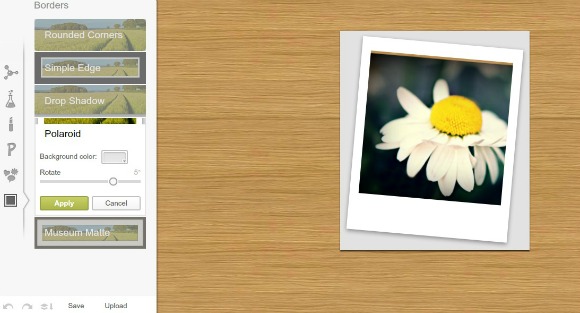 What's Missing:
There's no easy interface between Picasa (where I store most of my photos), Flickr, or other places. You have to upload everything from your computer and then save back to your computer.
There are fewer font options and graphics
There's currently no collage feature (something I use a lot.) But PicMonkey's homepage says "Collage and more coming soon!" I wouldn't be surprised if they roll this out mid April right around the time Picnik leaves.
Try It Out
PicMonkey isn't perfect. It's not quite Picnik, but I have a feeling they're going to keep improving it, especially as more people flock on over. Don't forget: PicMonkey is free. So even if it doesn't work for you, it won't cost you anything to try it out.
Check it out. Let me know what you think!