Our Nathan is doing an awesome job with karate.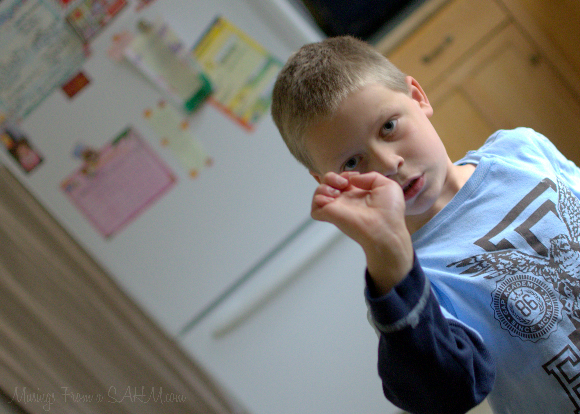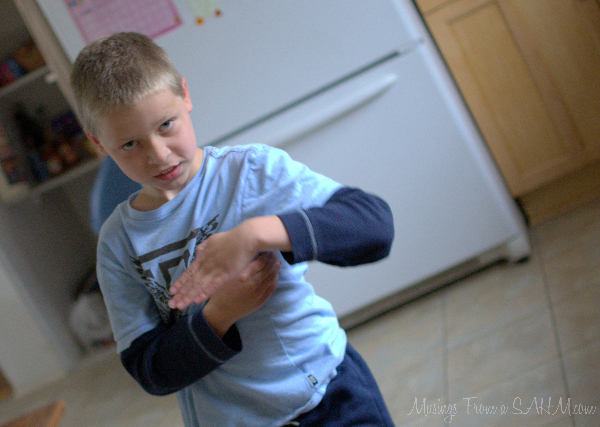 Today, while he was practicing in the kitchen, I grabbed my new camera and practiced taking photos in shutter mode.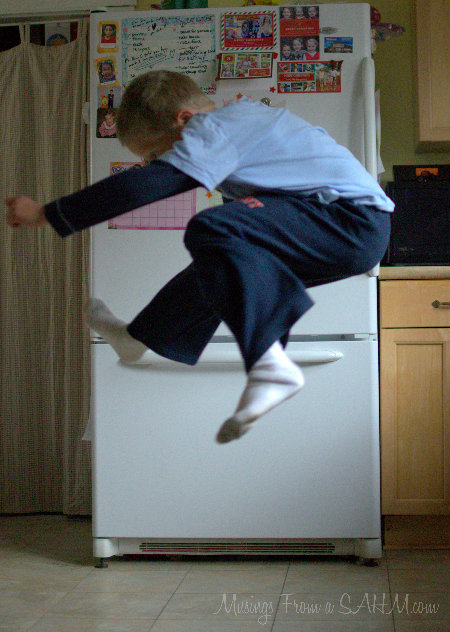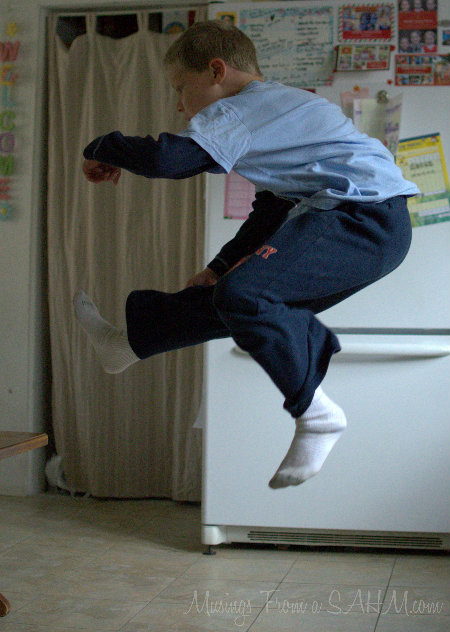 It was amazing to catch him jumping mid-air! I never could have done that with my old camera! I don't think I realized how high he could jump until I saw this either.
He has a super strong kick too!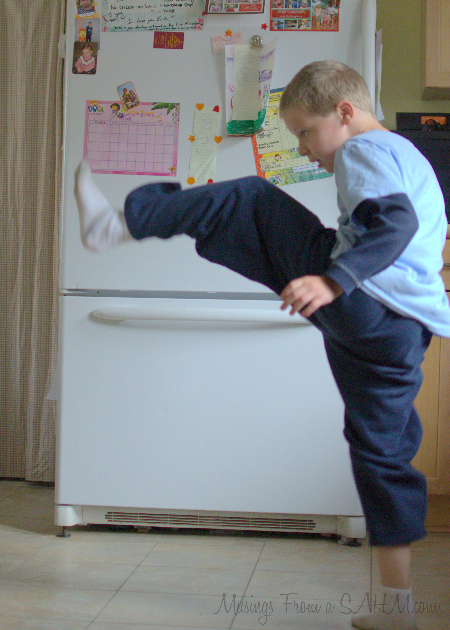 Link up your Wordless (or not-so Wordless!) Wednesday post below and please leave a comment! I always love hearing from you!