Many states require some form of testing or evaluation to show that homeschooled kids are learning. A great place to easily check the laws in your state – or a state you may move to – is HSLDA (Home School Legal Defense Association.)
For my state of New Hampshire, we are required to submit an annual evaluation of our children's progress. It can be a written evaluation by a certified teacher or a national achievement test.
We do testing each year, in the form of the CAT or California Achievement Test. I usually like to do it in April because it's a good, almost-done point in the year. We did the test a couple weeks ago. I think Nathan did pretty well and we'll see when the results come in. It's always a relief to have that completed and then I feel like we're really almost done for the year once the CAT test is finished.
Here's a few pictures of our mornings of the CAT testing:
Nathan wasn't doing the timed portion of the test here (I wouldn't be that crazy and distract him with taking a picture!) Here he was just doing the practice instruction page.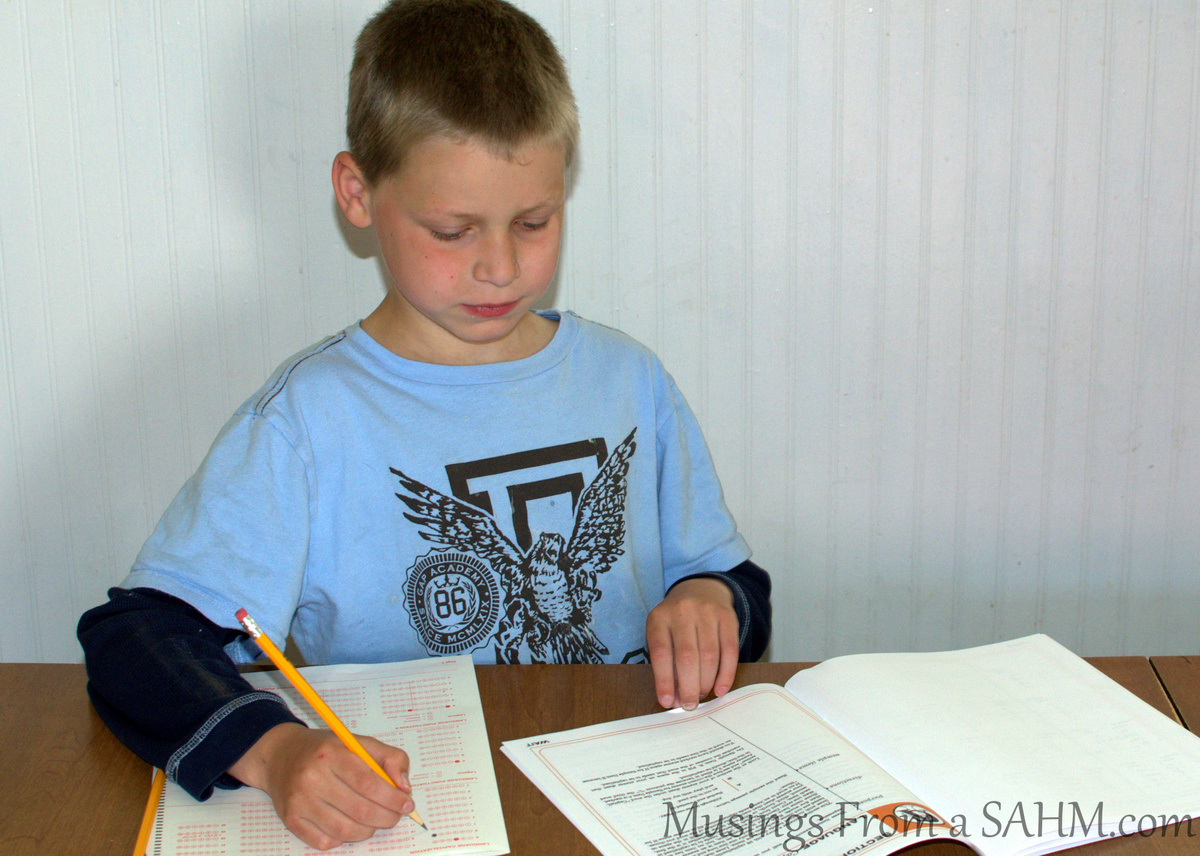 Emily was my good little helper and played with the little boys upstairs so I could do testing with Nathan in (relative) peace.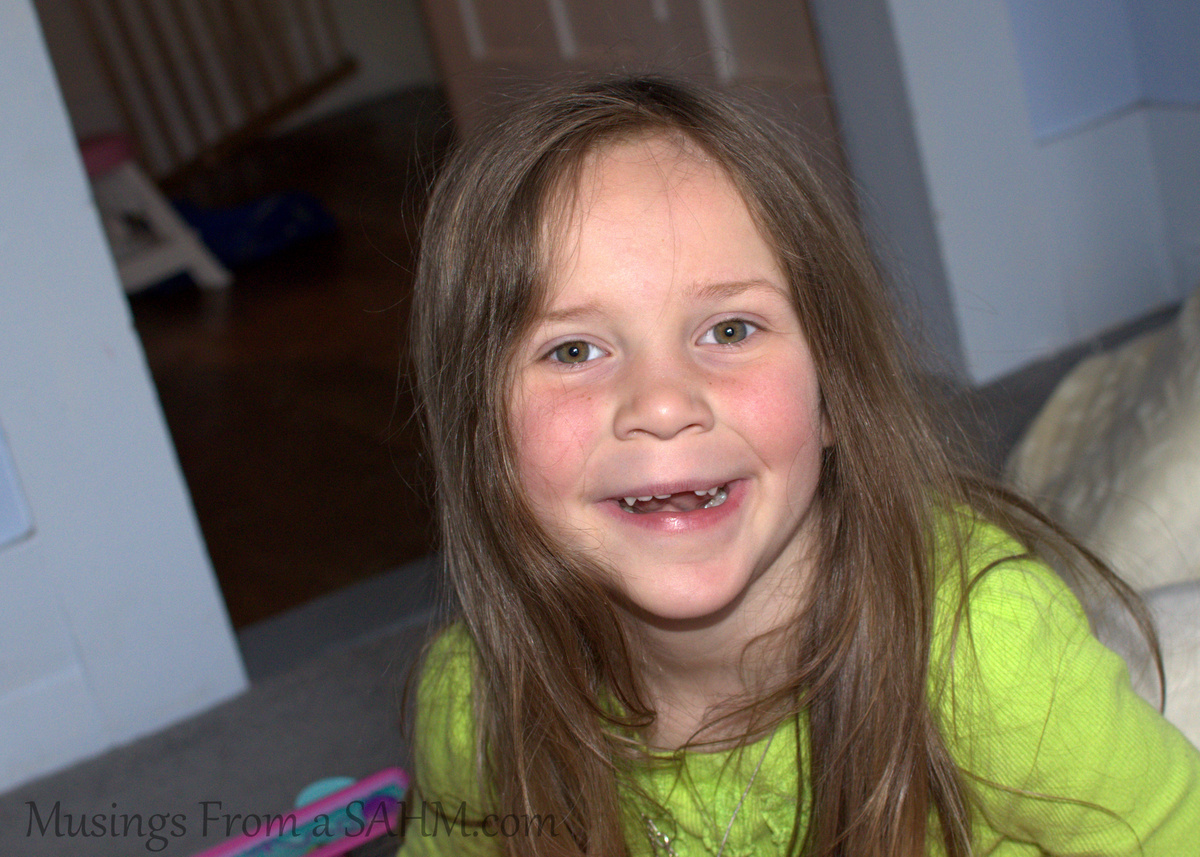 Joshua played with his trucks: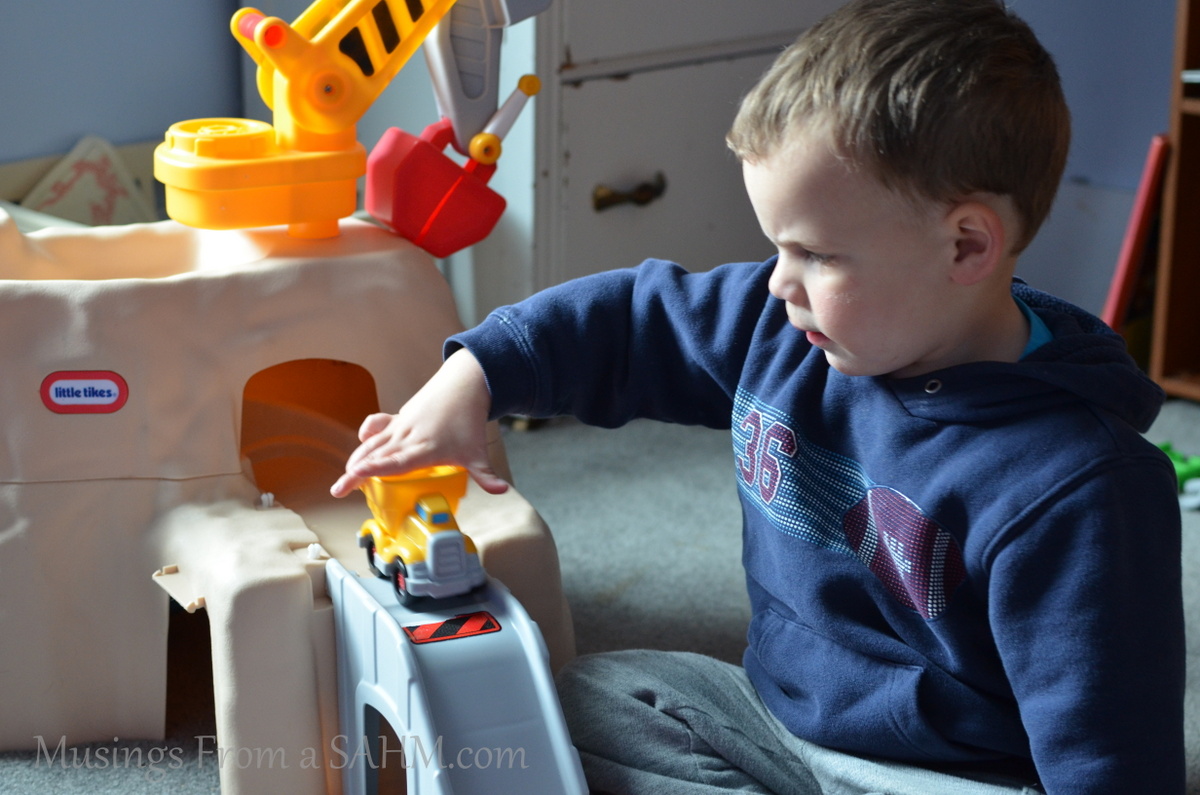 And Lukey got excited over a "new" toy I pulled out from the closet: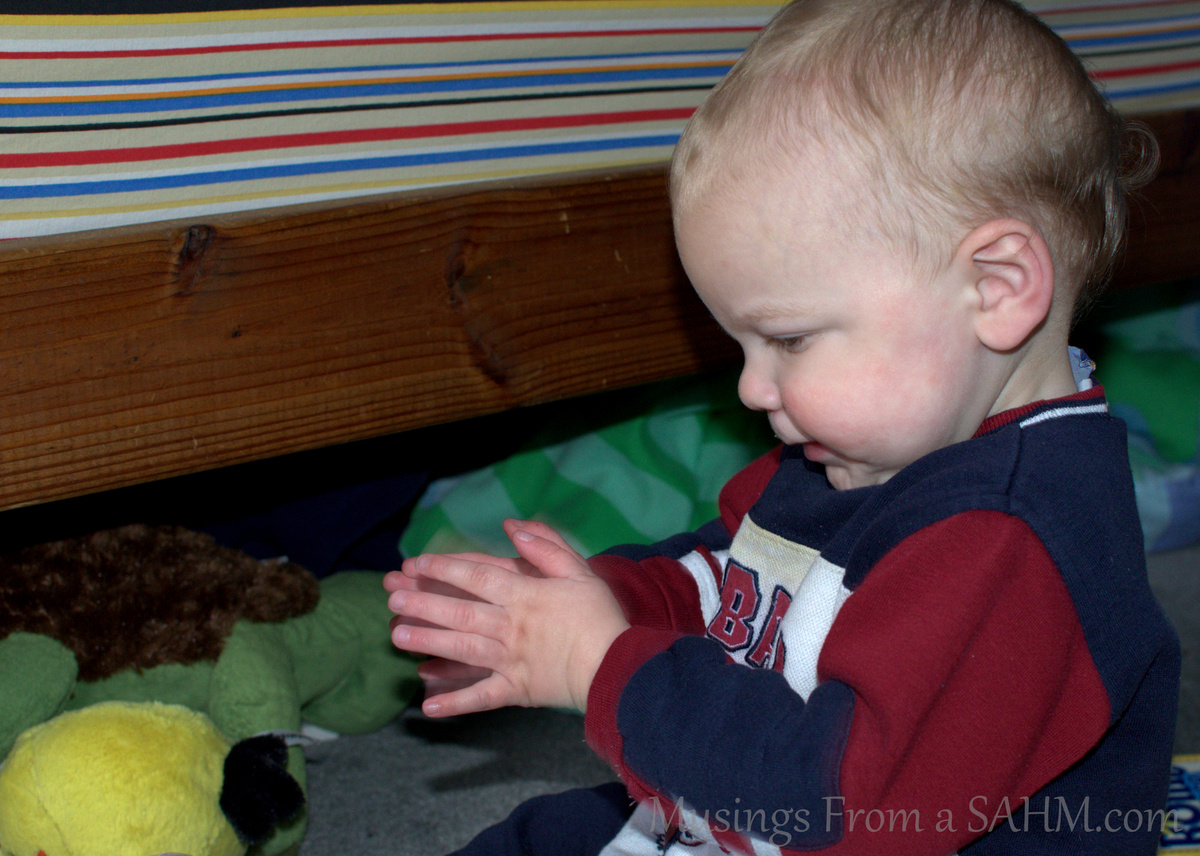 If you homeschool, does your state require testing or evaluation? What do you do?