Whew! I need a breather! I have much to blog about and no time to do it! Our Summer Fun for Kids Event, which kicked off last week, has taken a lot of my time, even though it's fantastic and so much fun!
I've also been busy looking over the many applications I received for adding new reviewers to my blog team. I'm amazed and excited at the interest! After a lot of careful thought (and yes prayer!) I've selected 4 fantastic ladies, who I know will do a great job. I'm excited to introduce them to you later this week. My hope is that, in adding these wonderful people on, we (that's what it is now!) can continue to offer you great product reviews and giveaways, but it will free me up for what I love doing the most – blogging about my family, The Mom Life, recipes, blogging tips and more. I've got some great ideas I've been wanting to share, but just haven't had the time.
On the home front, we've finished school a week ago (it pays to start early August!) and celebrated by visiting Dairy Queen. That's become our annual tradition. DQ is too expensive to visit regularly, but it's perfect for a once-in-a-rare-while special treat and that was a lot of fun. No pictures there – it was raining and then Joshua decided he had to go #2 while at DQ (of course there were no restrooms.) So we had to hurry up our order and rush the 5 minutes home.
The good news about finishing school is that it frees me up for some more blogging time, but just a little.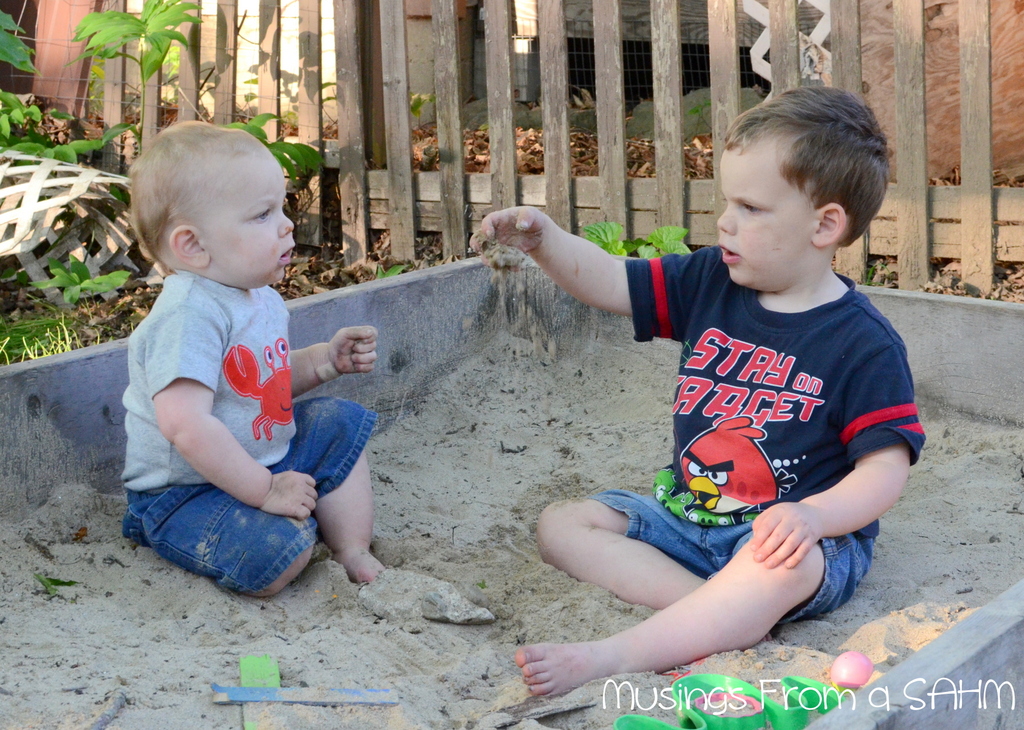 The weather is finally beautiful (most of May was gloomy, often-pouring rain) and we've been spending time outside playing, relaxing, working on the yard. I should take pictures of the yard to show you all; we plan to do some "landscaping" in our backyard. Our house is over 100 years old and just like the house itself, our yard is rather interesting.
The kids were sick yesterday. Three of the four had a fever/headache/sore throat. Emily's fever spiked really high but she got over it quickly. Luke is doing better. But Nathan is still sick. When he lays around around and reads all day, I know he's not feeling well. He's a reader, but he's so active, he rarely sits still for long.
I've decided our new cockatiel is probably a male (trying to make an educated guess) and we've name him Cherry. It's more of a girl name, but we kind of picked it before we decided it was a boy, so it stuck. And it's somewhat gender neutral. I'm not quite sure what to do with him though because he never wants us to hold him. I'm being very patient and waiting for him to come to me so he'll learn to trust me, but he never comes lately. I know it takes time, but he seemed friendlier at the beginning when we first got him, so I'm not sure what the balance is. Any bird experts have any advice?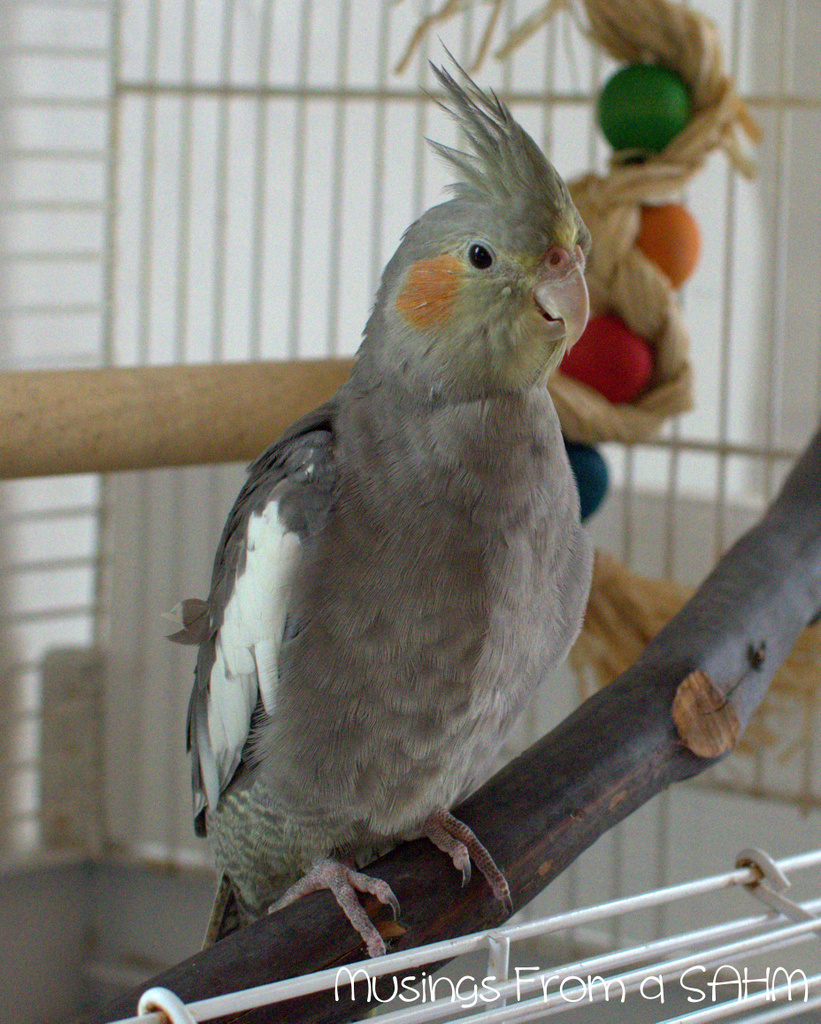 Last week, I baked and decorated a gender reveal cake for one of my best friends. More on that to come!