We've finally had some beautiful weather and that means outdoor fun! Of course it's rainy, cloudy, & so muggy it feels like a rain forest today, but that's ok – it's good for my new blueberry plant!
Here, Emily made a wish with the dandelion she's holding. Her wish? "I wish that my family would be nice to me so I am happy!" (I love the honesty of kids!)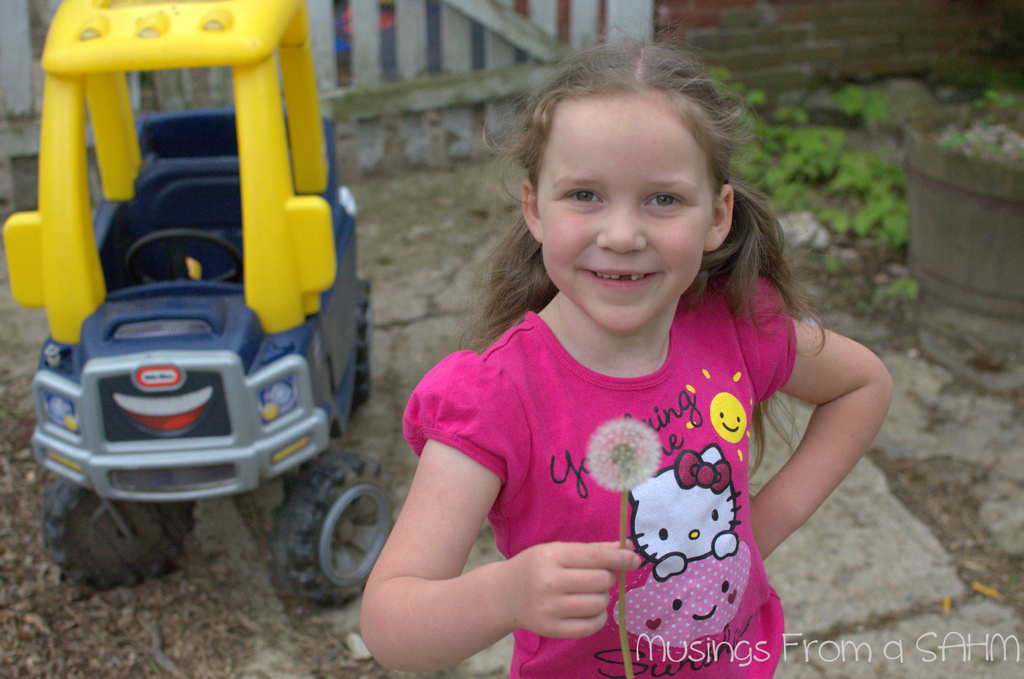 Lukey loves the sandbox. He actually throws tantrums if we take him out before he thinks he's done playing. I swear he's already getting the terrible two's and he's not even 18 months yet!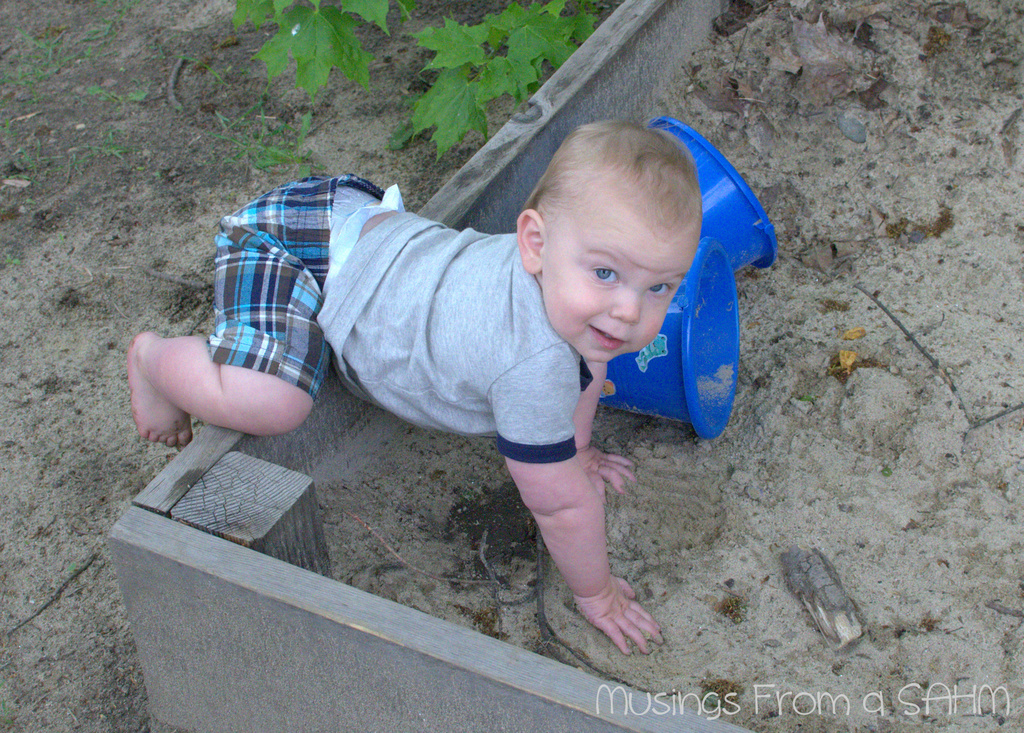 Abby and her best doggy friend – Ruby, a poodle who lives a couple houses down. They are so cute together.  And they are both smiling here.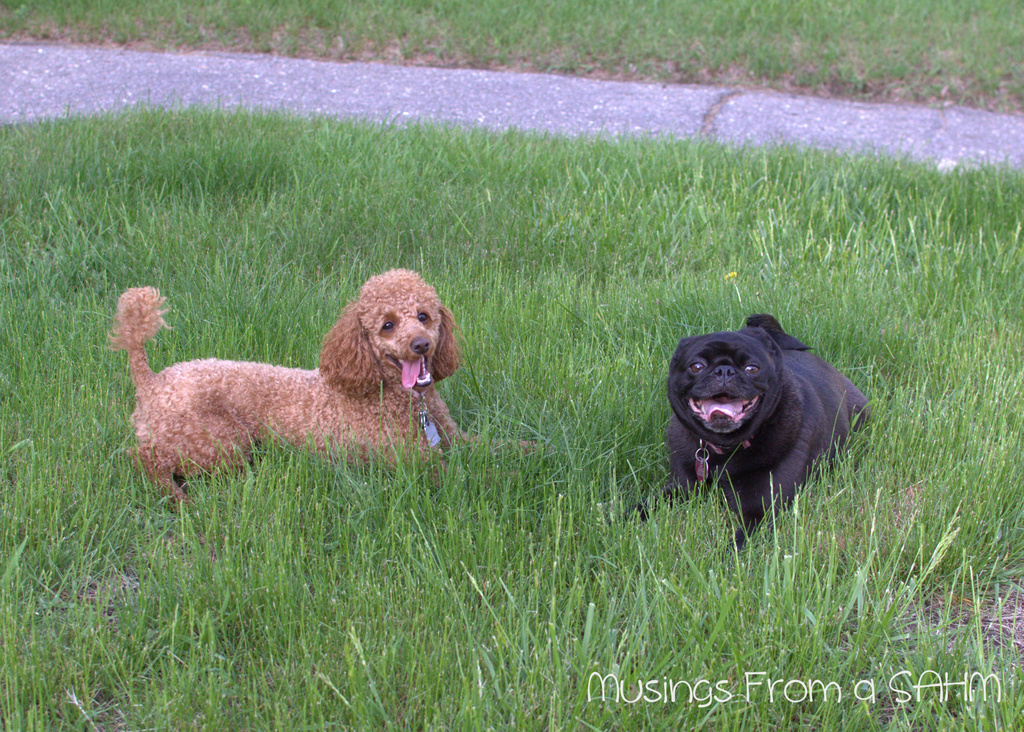 Luke with one of our sweet neighbors, Emma, who helps watch the kids outside.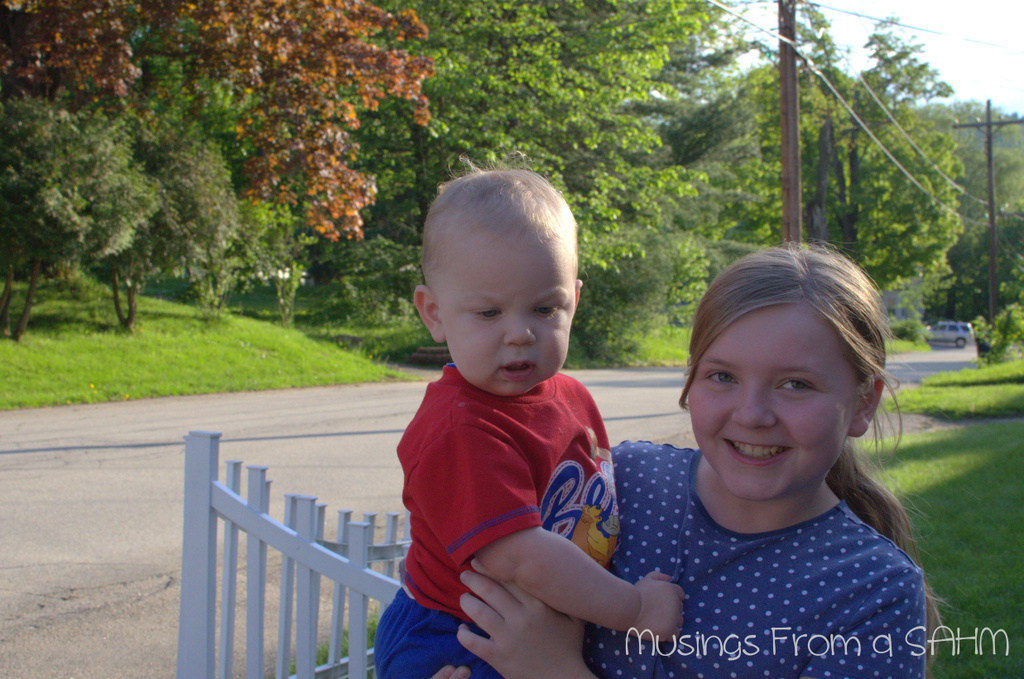 Emily is getting to be quite a pro with her scooter!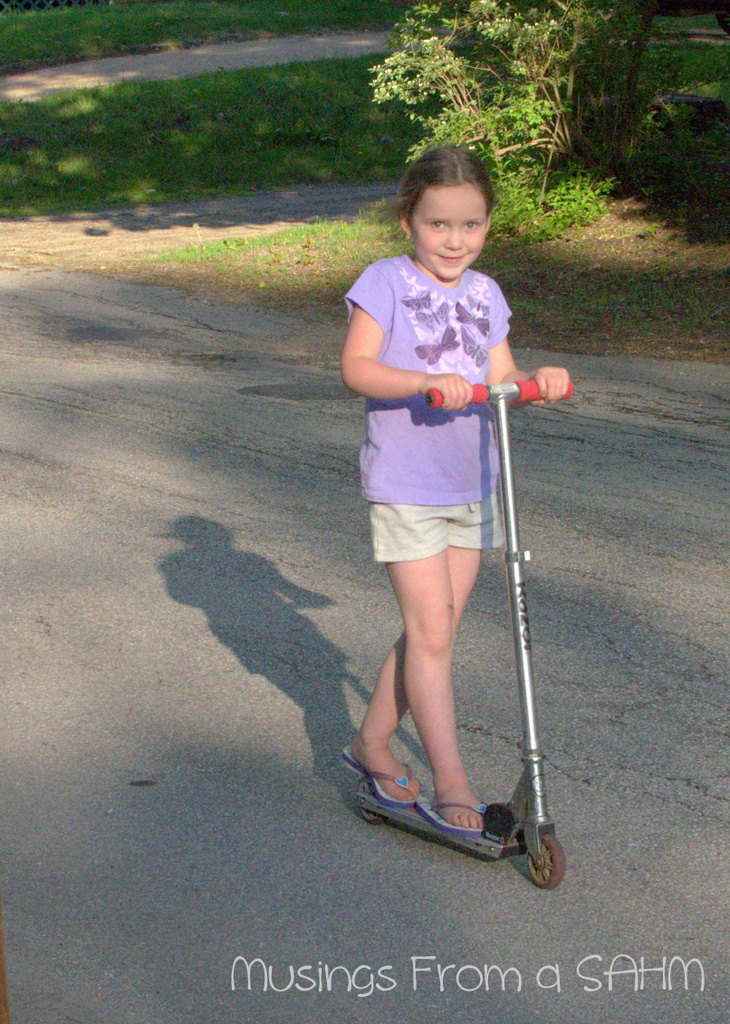 I've also started taking photos in manual mode with my camera and I'm loving the results! Now I know why photographers rave about it!
Here's one of my first manual photos – my sweet Josh: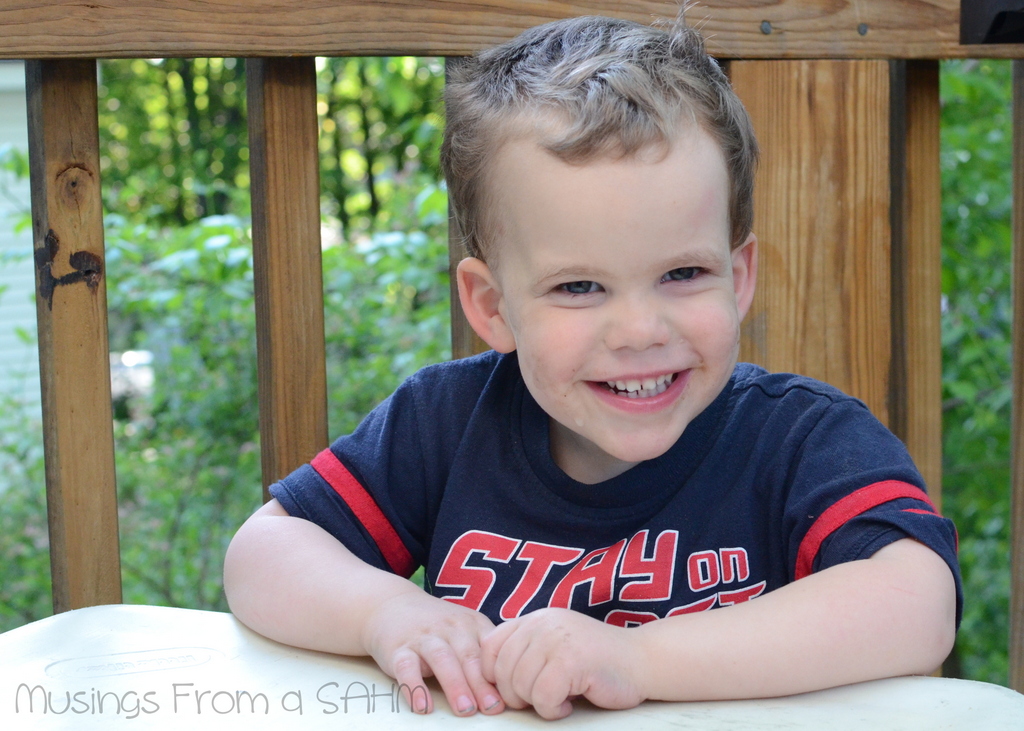 Emily, all dirty from playing outside:
My handsome man, grilling dinner (have I mentioned our 10th anniversary is this Friday?!)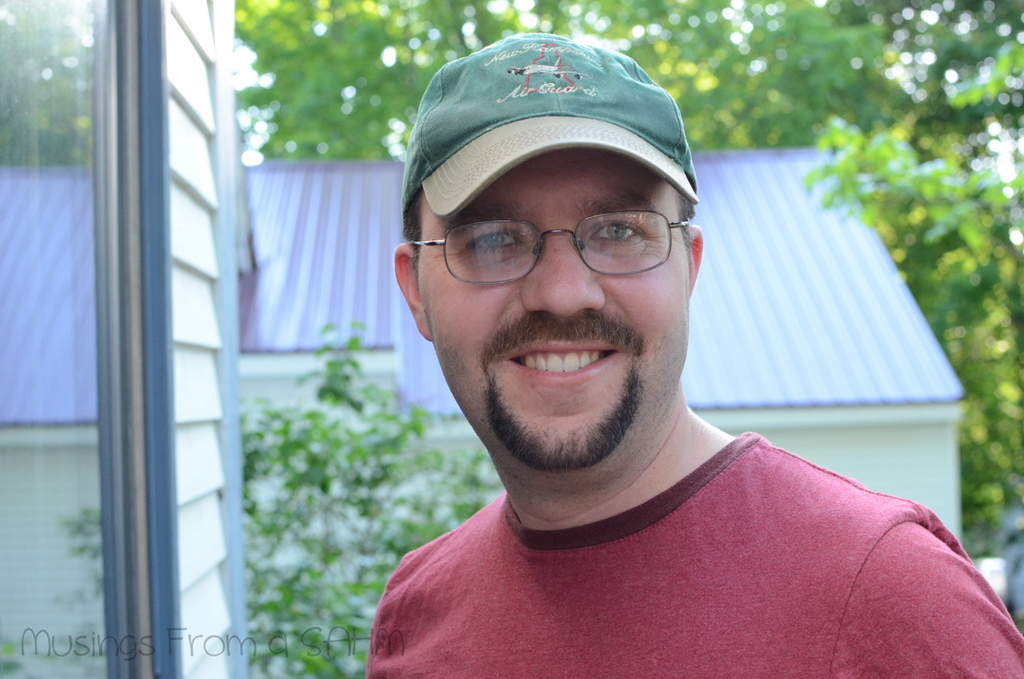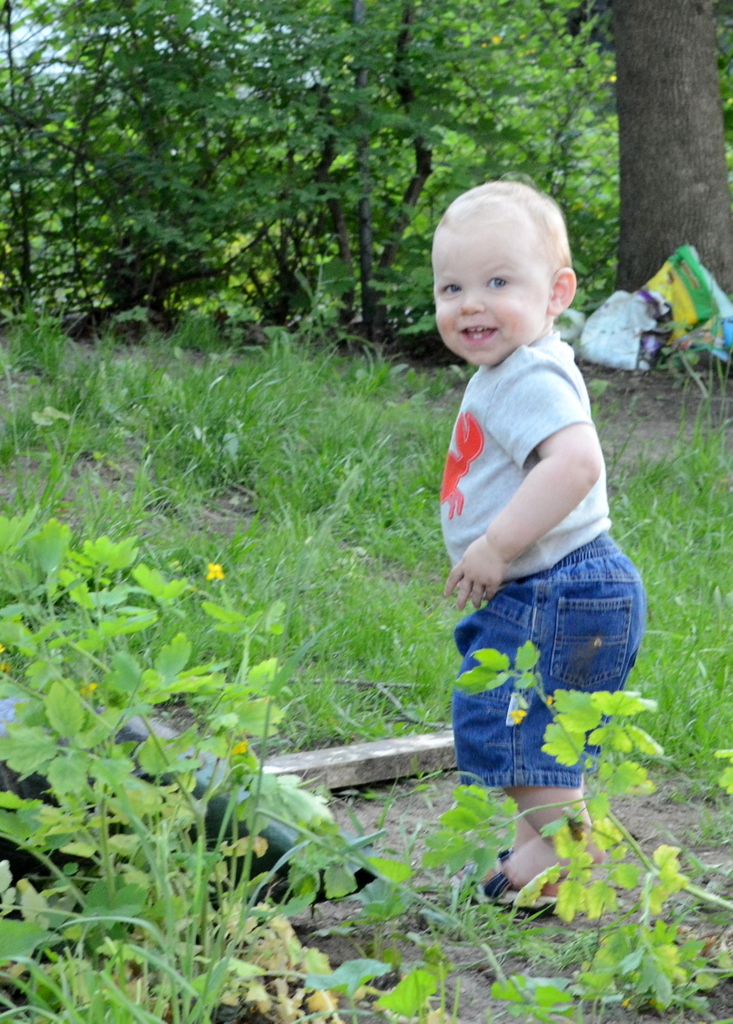 I just realized I don't have any of Nathan – oops! Next week.
And I also realize this was totally not Wordless, but I'm feeling chatty today, so what can I say?
Please leave a comment, and link up your wordless (or not so wordless) post here: