Cherry, the Cockatiel has adapted to life with our family very well over the last couple weeks. She's become more friendly and loves to sit with us.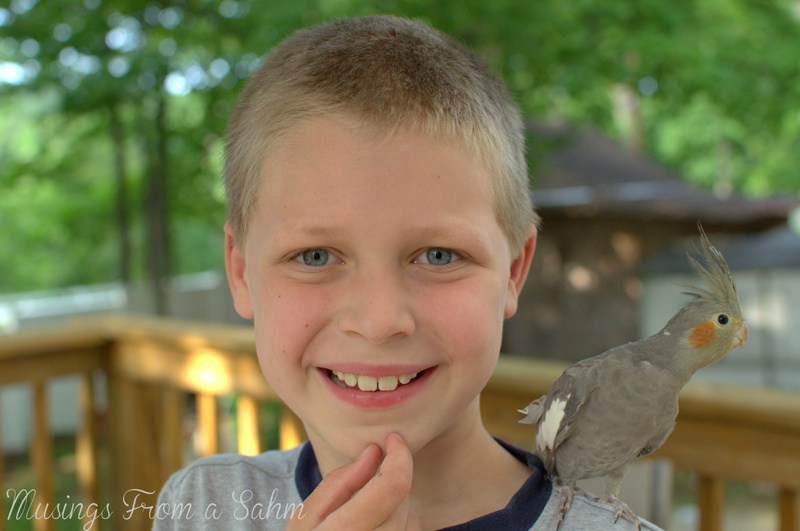 I love these photos of Nathan.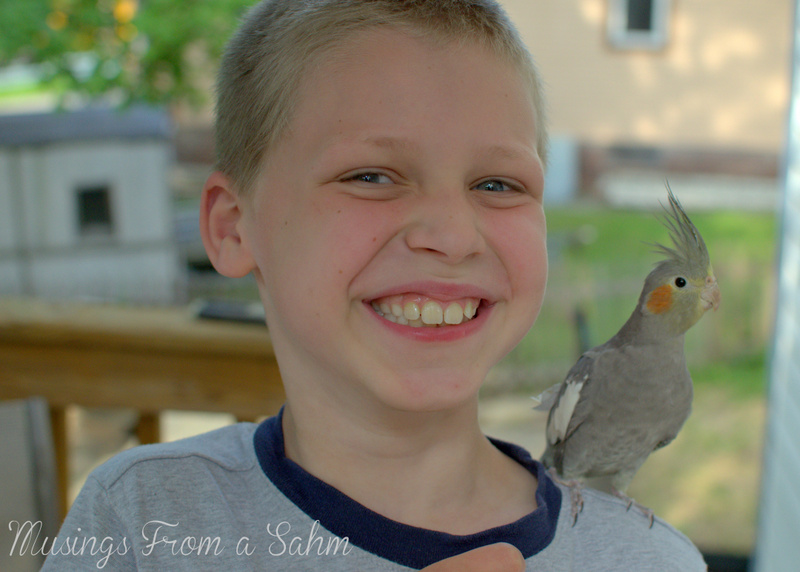 Cherry likes to hop down  from her open cage and walk around the floor. It's pretty funny to walk in the room, hear her "squawk" and see her wandering about.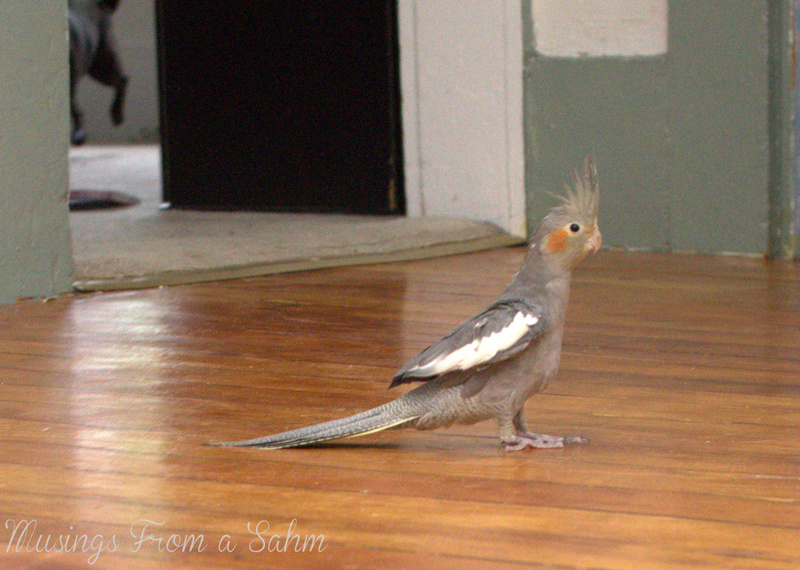 I cleaned out the bird cages this morning and let Sky, our parakeet (who is not hand-friendly) out. His wings aren't clipped and he flies up to the curtains. I put Cherry (whose wings are clipped) up with him.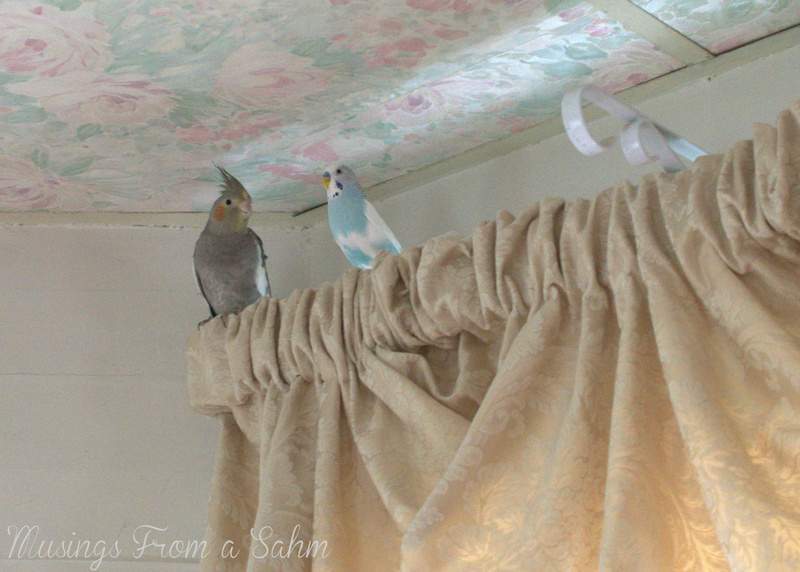 Abby, our Pug, loves  the birds.
She wants to be friends with them.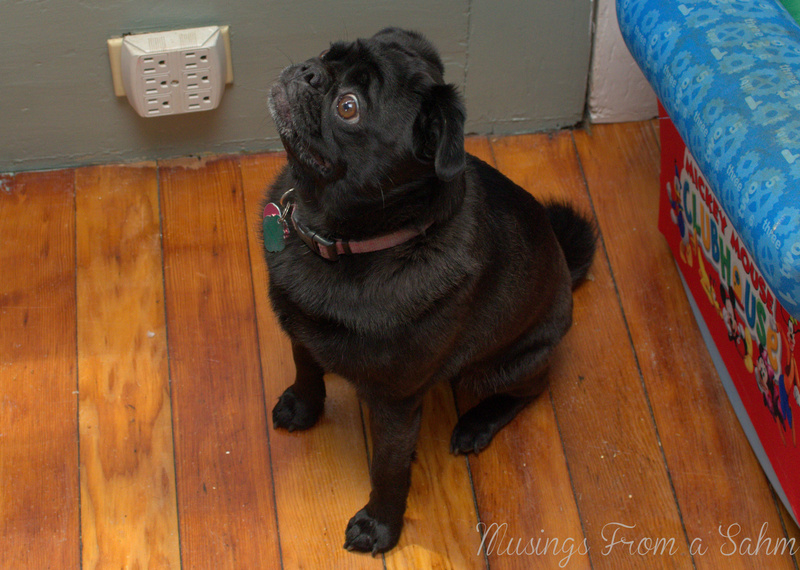 She doesn't understand why they don't want to hang out with her.
She squeals and makes the funniest noises.
I can assure you, she has no intention of eating them. She just wants to play. Of course, they don't know that.
Listen to her here:
See? Crazy Pug!