I run into a lot of crazy things as a mom. But one thing that never ceases to amaze me is how much junk my husband can carry around in his pockets!
Look at what I found in Nate's pockets when I did a recent load of laundry: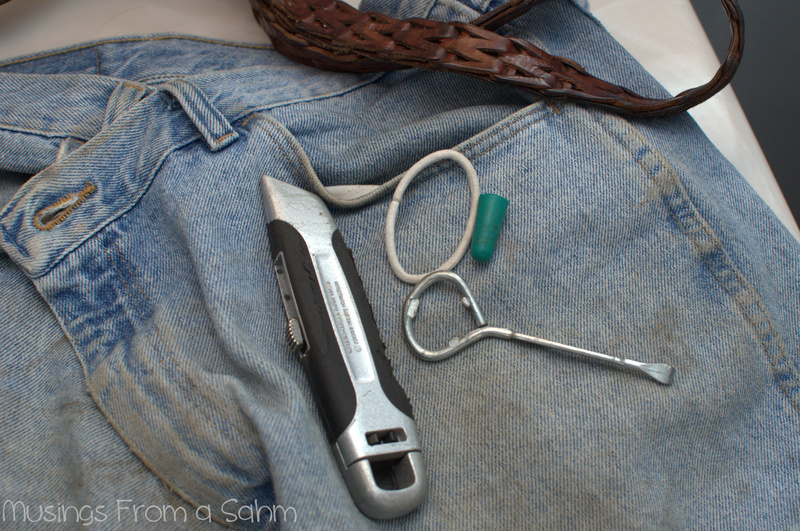 There's a box cutter, paint can opener, a single ear plug, and a hair band.
I've seen worse, but this one had me laughing. Especially with the hair band. He claims Emily gave it to him.
What's the funniest/oddest thing you've found while doing laundry?