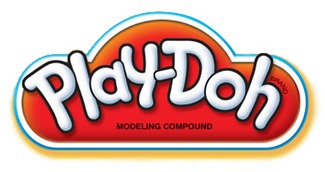 I love Play-Doh's sets. They provide an idea with a little direction and the rest is up to kids and their imagination.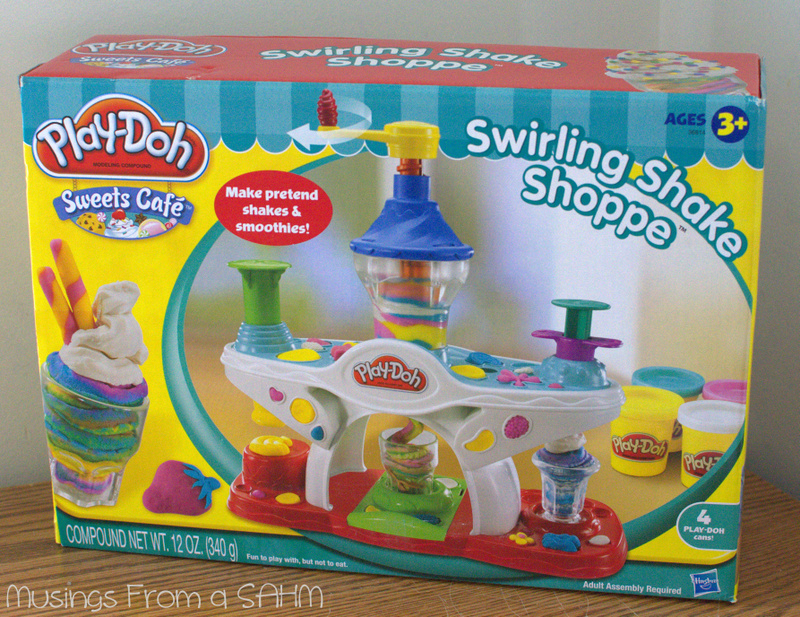 The Play-Doh Swirling Shake Shoppe is a perfect example of that creative fun. The set includes a stamper, mixer, lid with crank, 2 cups, 4 fruit molds, a whipped cream extruder, a plastic knife, and 4 (3oz) containers of Play-Doh.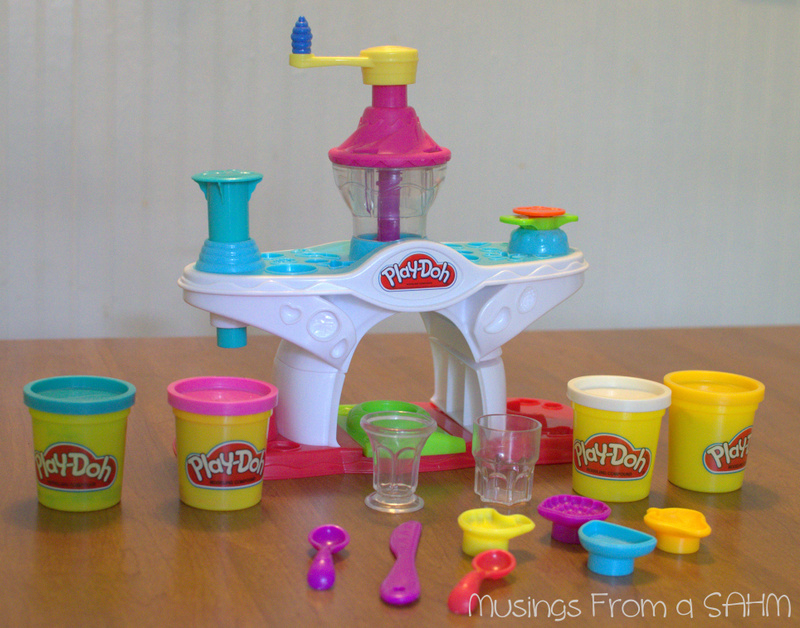 Kids can make pretend shakes and ice cream treats however they want. There's fun molds that will make fruit and yummy treats that can then be added into the "mixer." Once in there, kids "mix" it up by turning the handle and it swirls out into one of the provided cups. There's even a whipping cream piece that dispenses "whipping cream" onto the tops of the treats.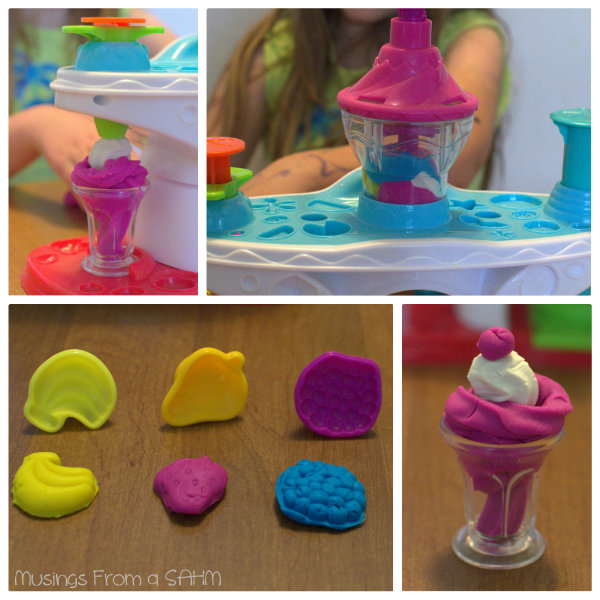 Nathan, Emily, and Joshua love playing with this Play-Doh Sweets Cafe set. Joshua is a little young to use all the pieces, but he can still squish play-doh into the molds and make his own creations that way. Nathan also enjoys it. He was a little frustrated at first when he realized the set intended for them to mix the colors (he doesn't like that.) But when I assured him that it was just part of the fun, he relented and started enjoying it too. As much as the boys like it, this Shake Shoppe seems like it was made just for Emily. She's my little helper in the kitchen, especially when it comes to baking and this was just perfect for her. She loves to make the whole family – even her dolls and stuffed animals – shakes and ice cream goodies.
There were two minor things with this set that I wanted to note. First, the top of the mixer can be a little tricky to attach for kids. I could do it easily, but Emily usually has to ask me to help her because she can't quite figure out how to turn it into place. And the second thing is that it's a little tricky to clean and get the little pieces out of the cracks. However this is often the case with play-doh sets and honestly if you want to have this kind of play with little details, it would be impossible to make it super easy to clean. So it's a small price to pay for the fun.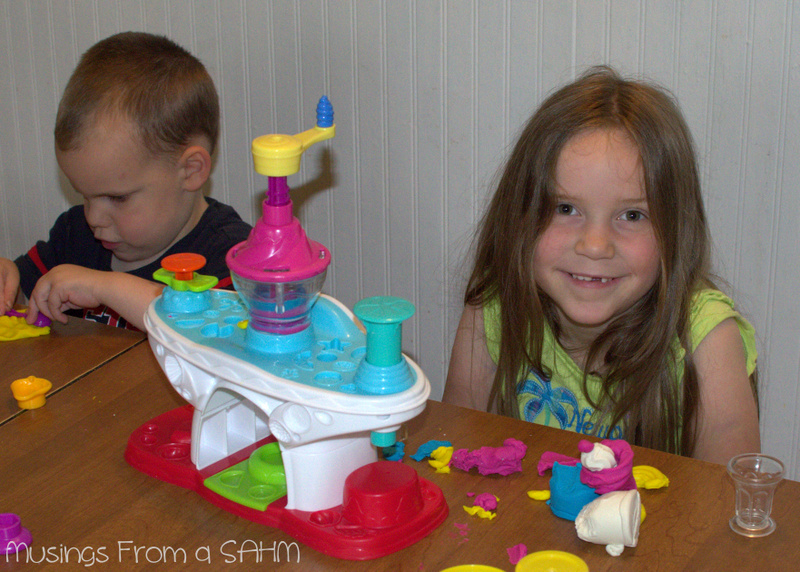 Overall, this is another great set from Play-Doh and I highly recommend it.
Buy It:
You can find the Play-Doh Swirling Shake Shoppe online and at stores nationwide
ARP: $16.99