We are so blessed to live less than an hour from the gorgeous White Mountains of New Hampshire.
It was a beautiful day on Friday and we decided to take an impromptu trip up there. We went to The Basin because it's absolutely incredible, a short walk (so perfect for small children), and it's free.
This is my favorite photo – I haven't gotten a good picture of Nate & all four kids in a long time!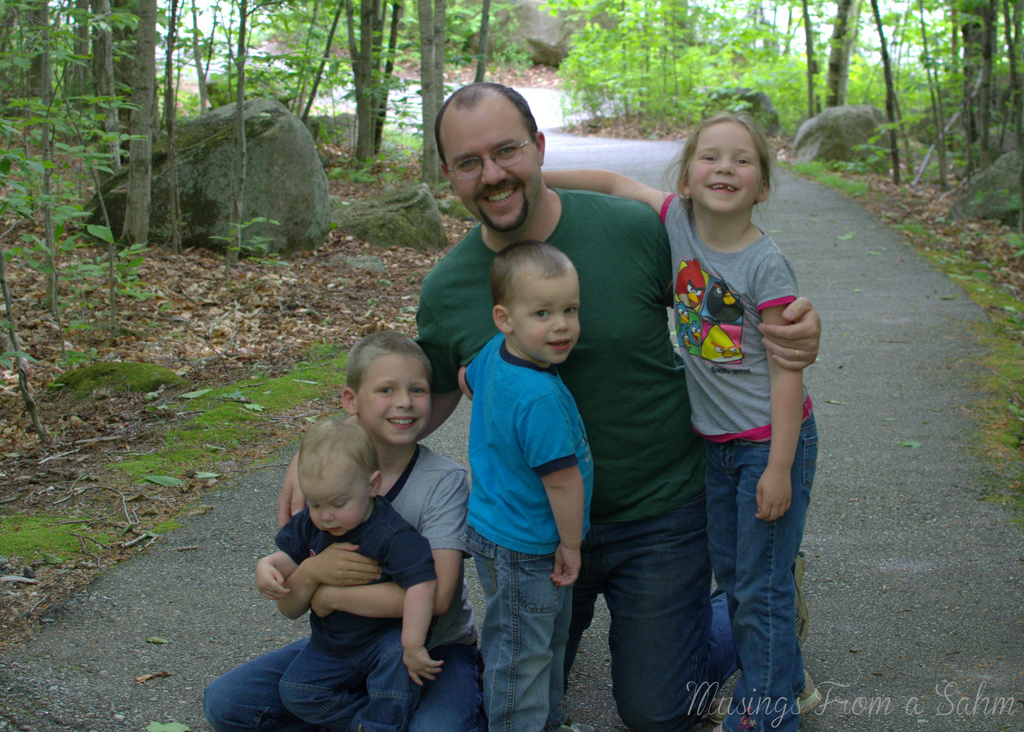 Luke loves dandelions –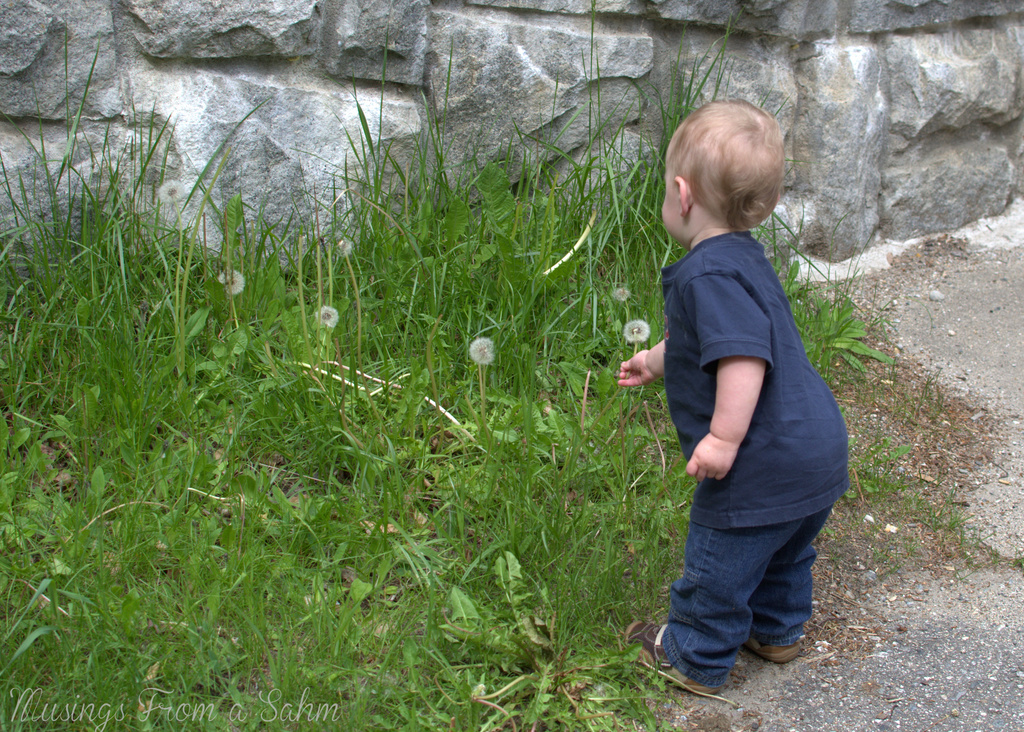 He was so cute about it.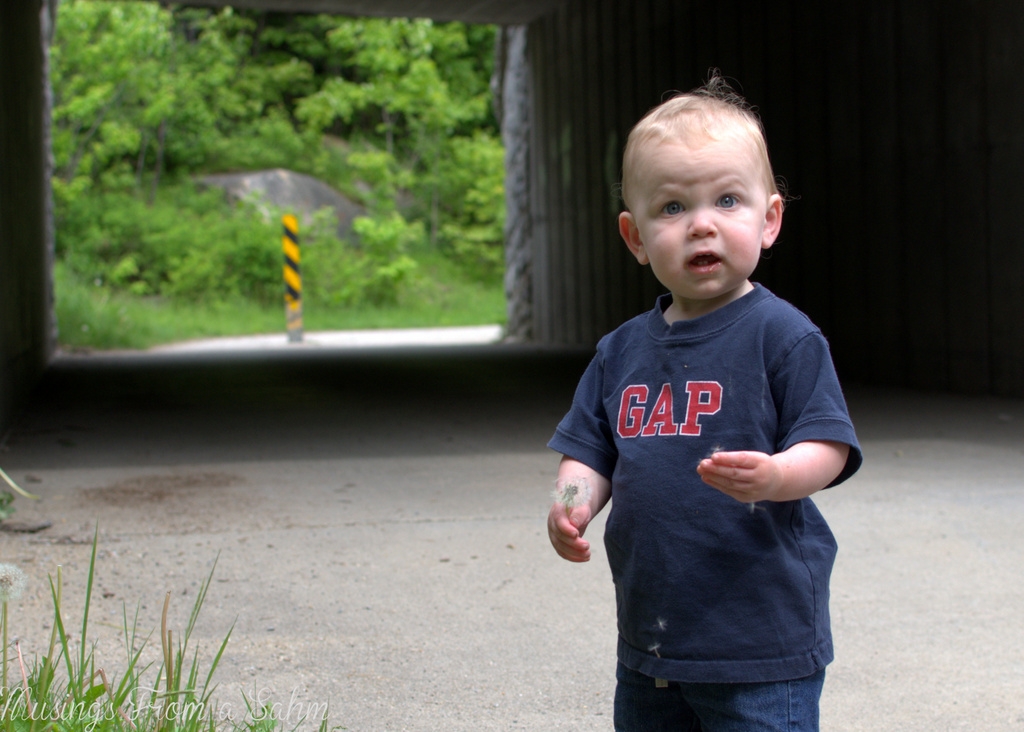 This is the Pemigewasset River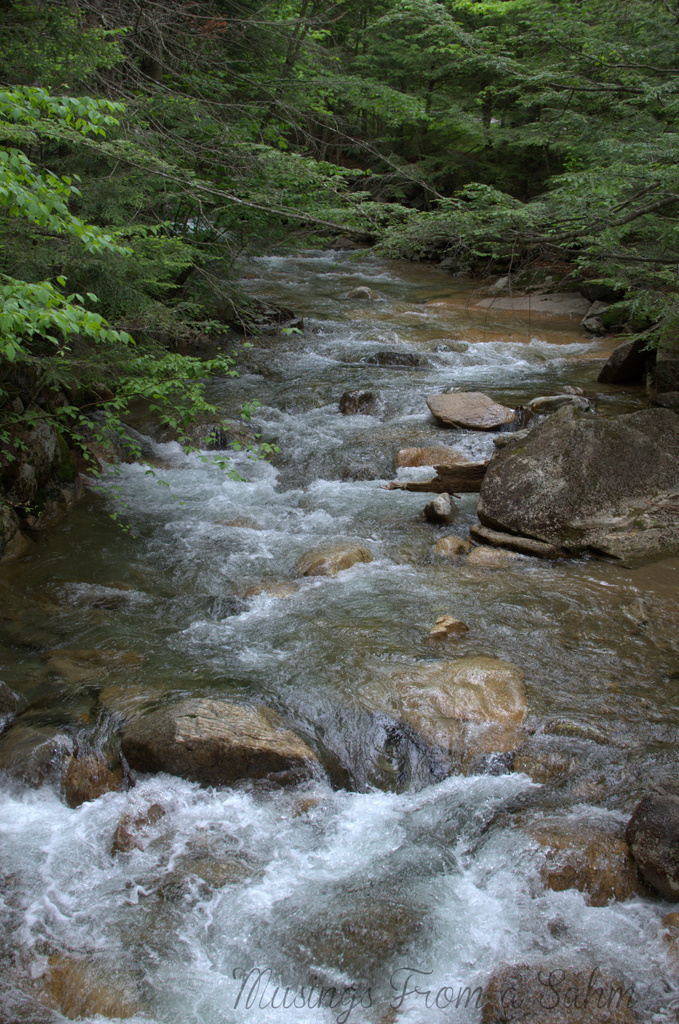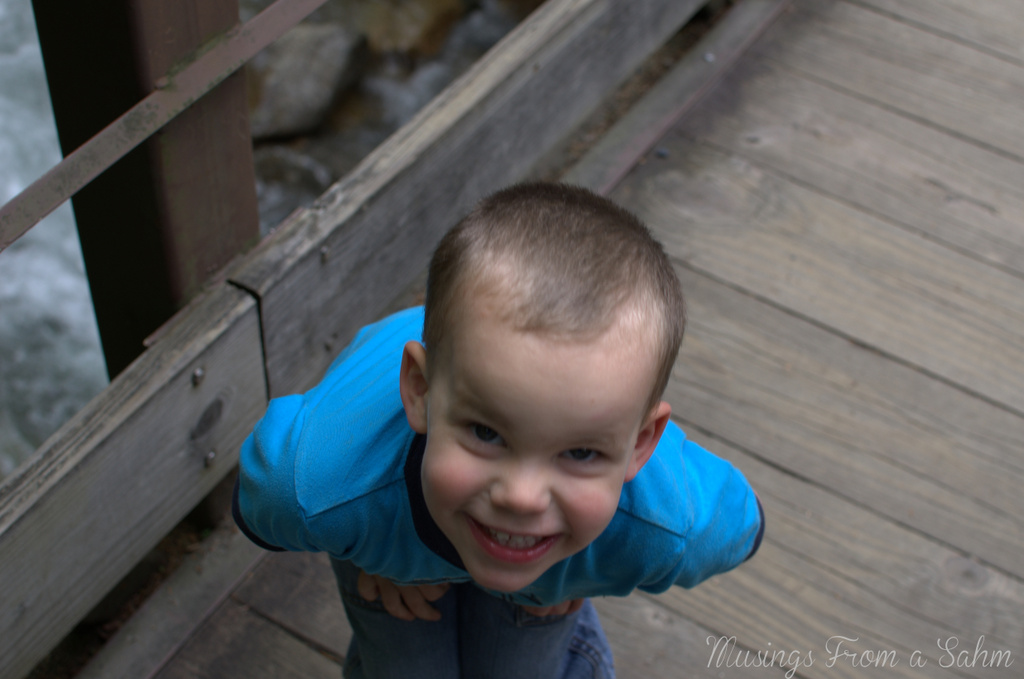 "The Basin" – it's a beautiful rock formation shaped like a bowl. Thousands of gallons of water rush through it.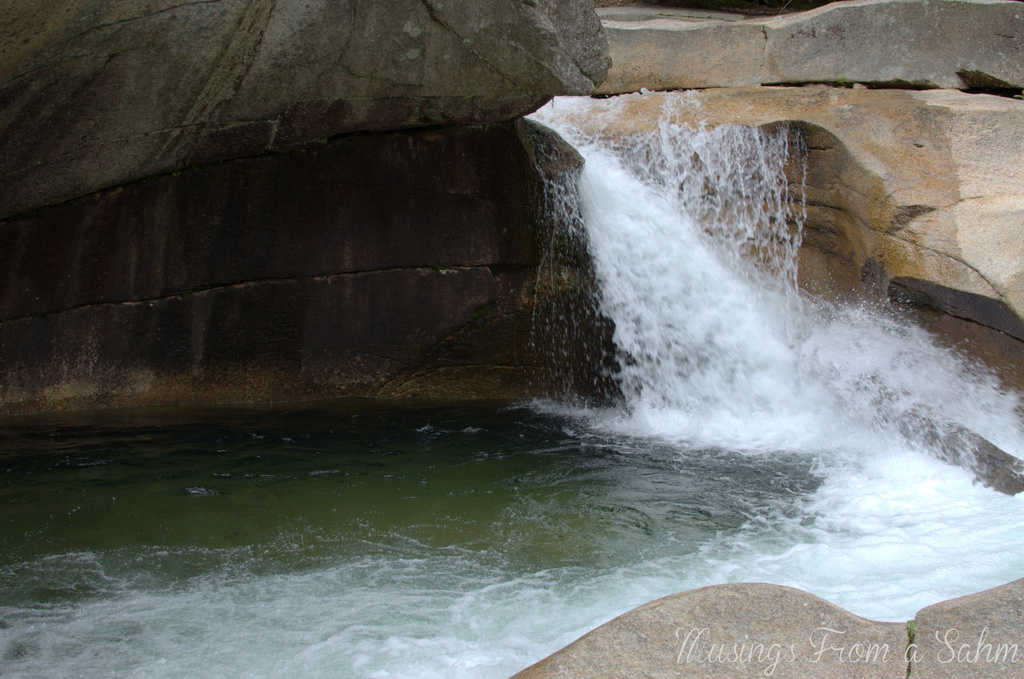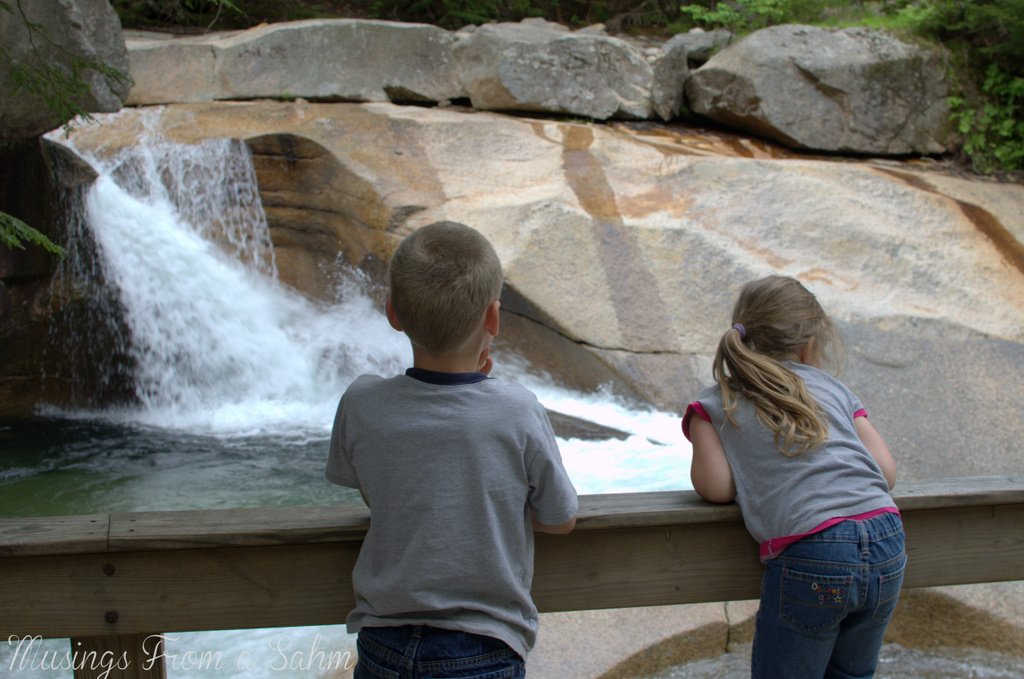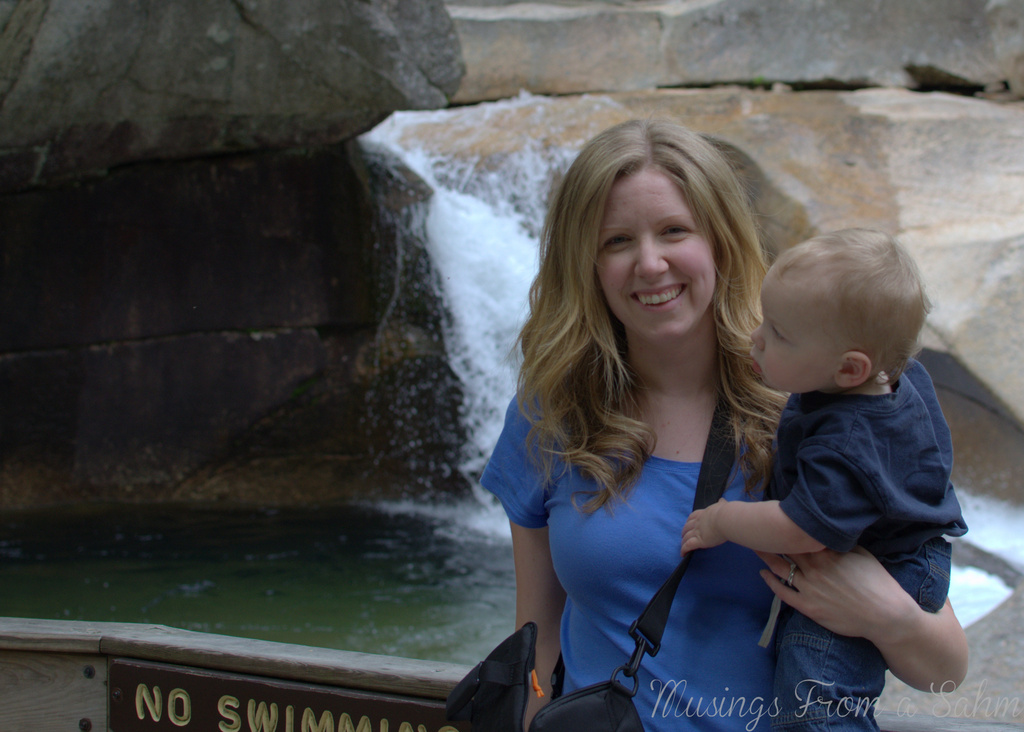 A waterfall nearby: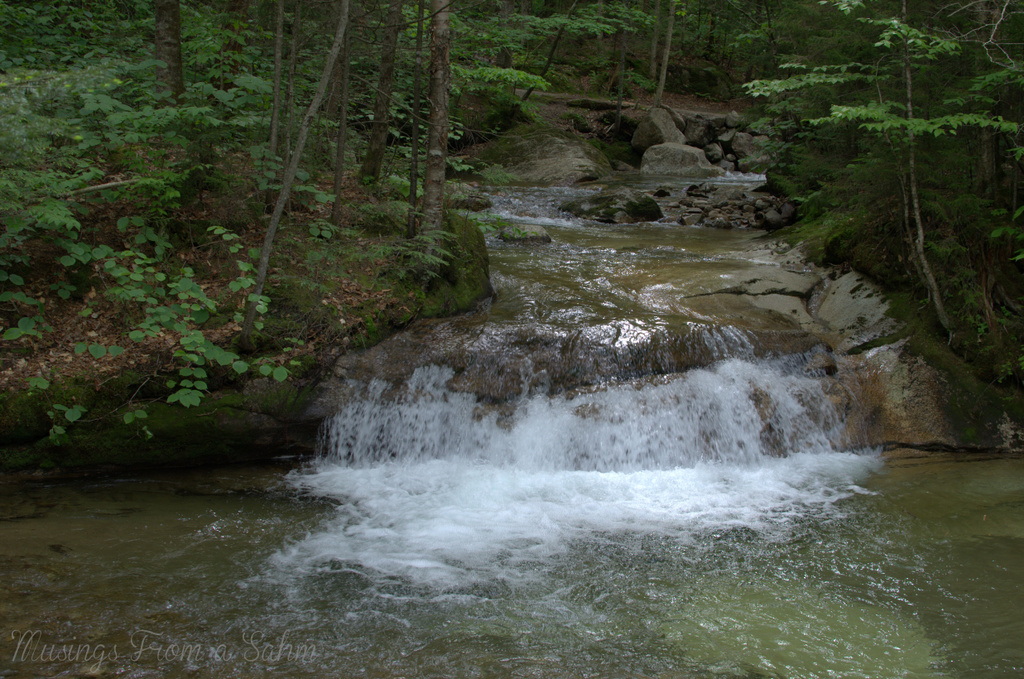 Nate and the kids, watching the waterfall…and waiting patiently for me to finish taking pictures so we could move on…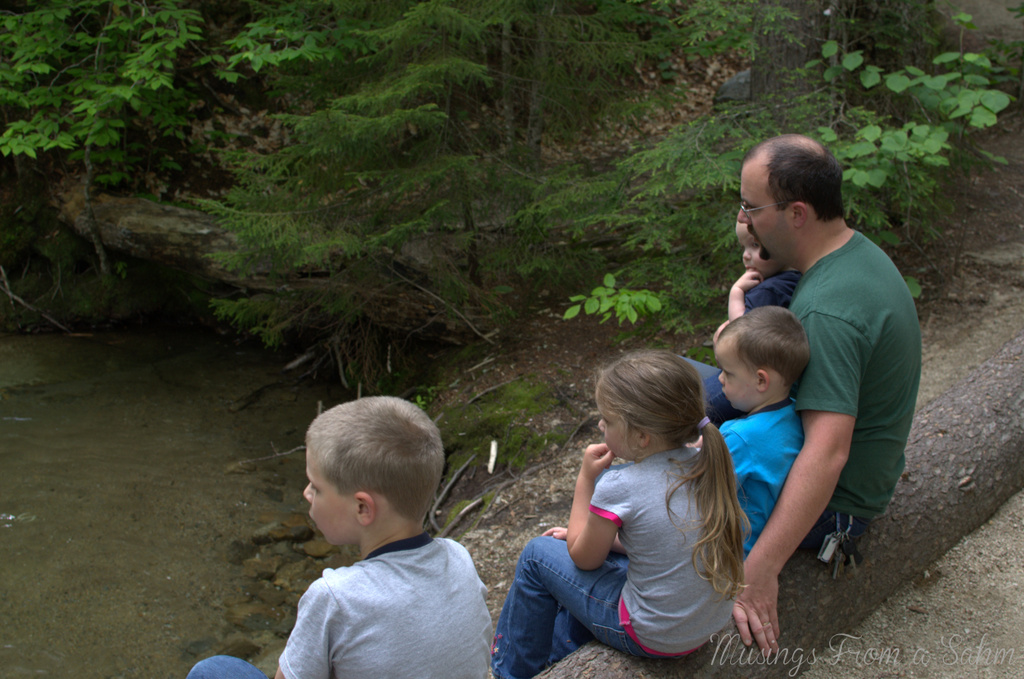 The kids all did really well…even Luke who was very happy to be walking along like the rest of us (and only occasionally taking a detour where we'd have to grab him)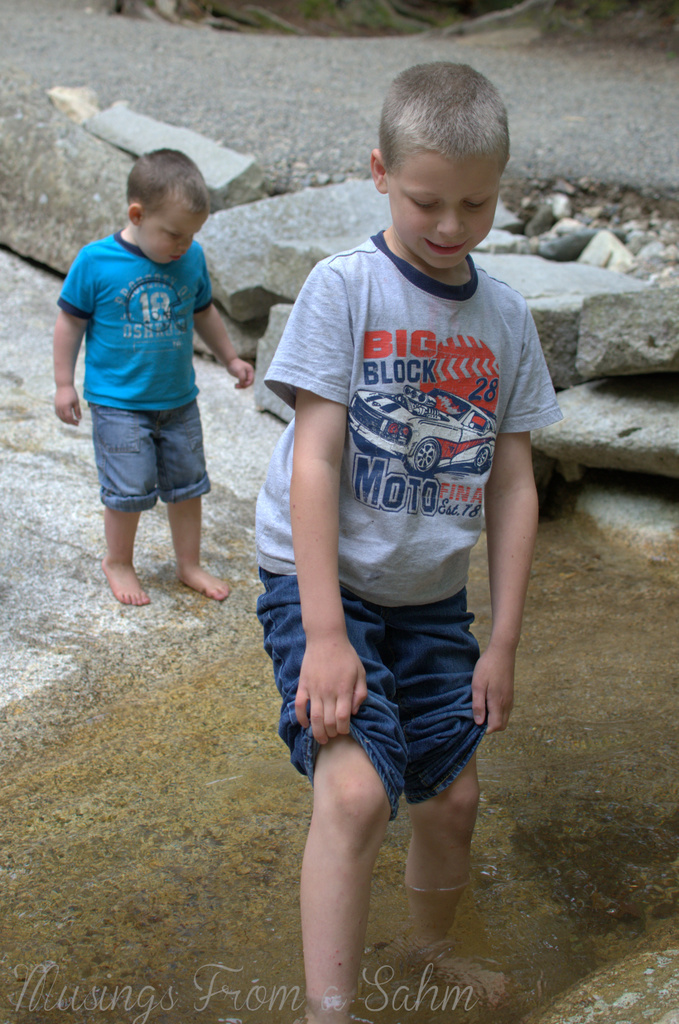 Luke was very excited about the water…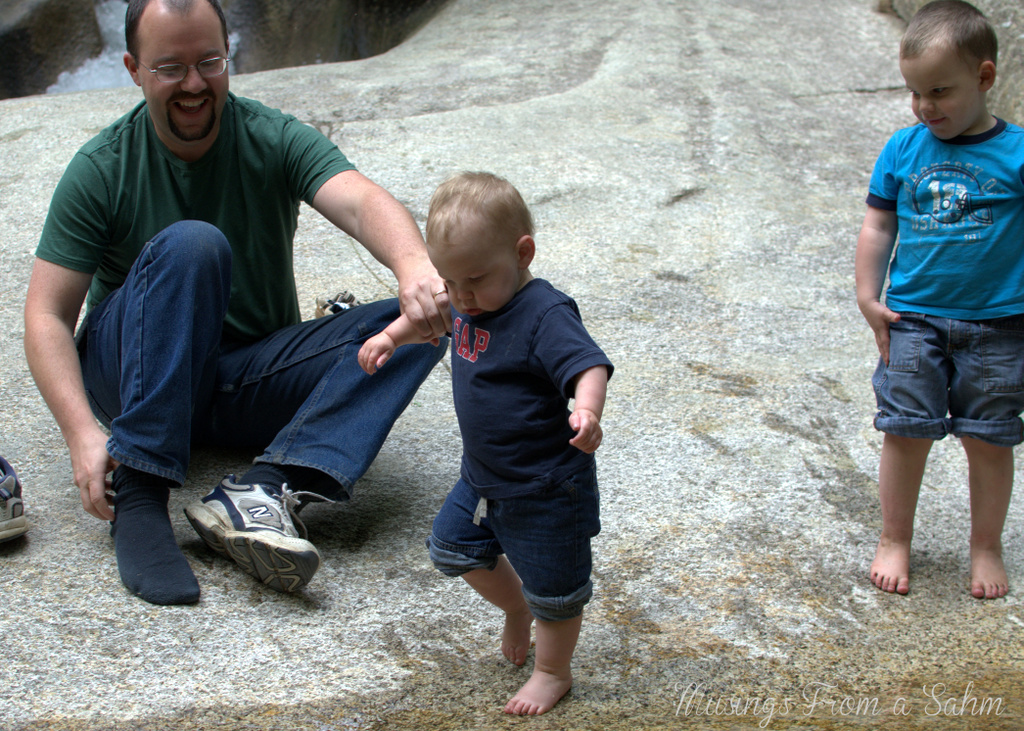 ..except that the water was very cold and he did not like that. He couldn't understand it and was very frustrated…
(we couldn't help laughing, he was so funny!)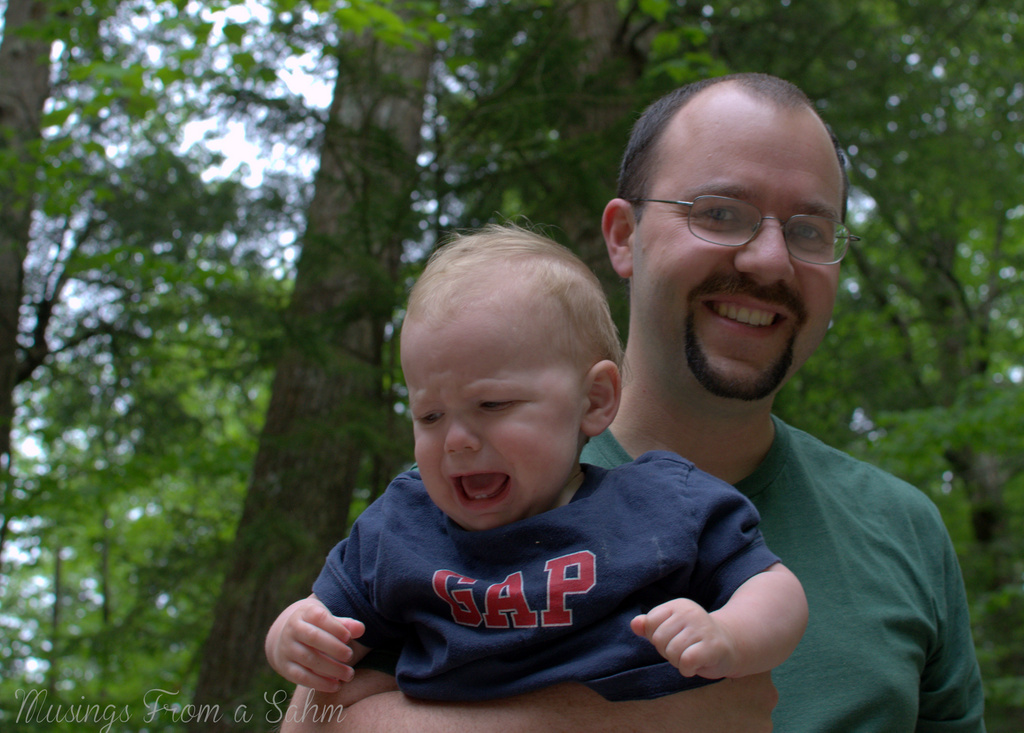 The beautiful rock formations that part of the river flows through – I'm always amazed by it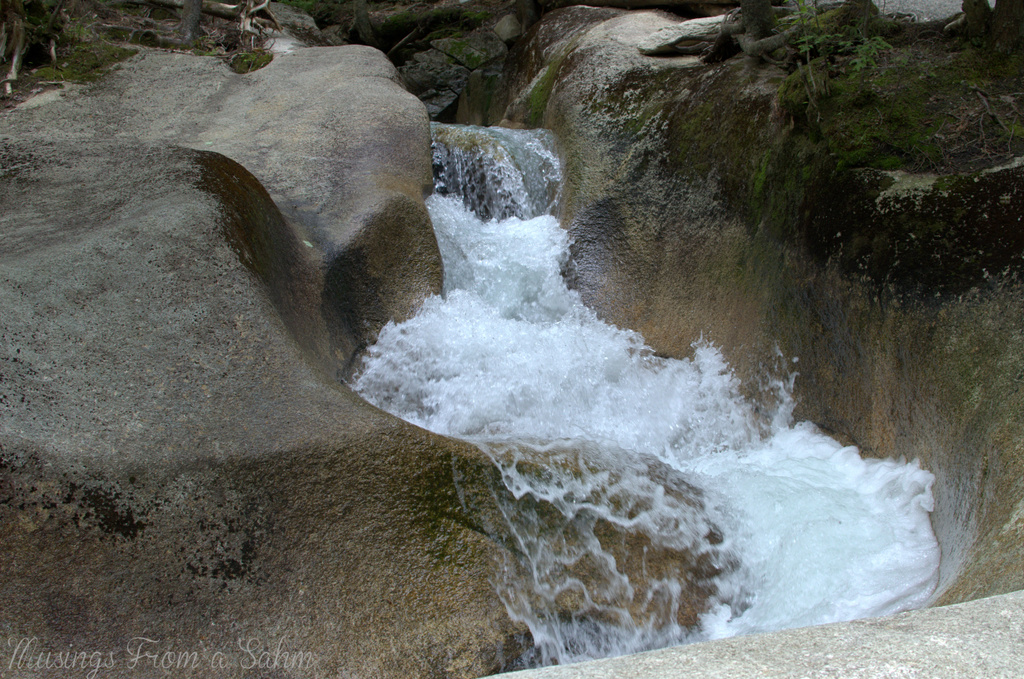 We walked on to another beautiful waterfall above The Basin.
It was here that I started playing with the settings on my camera more.
 Photo # 1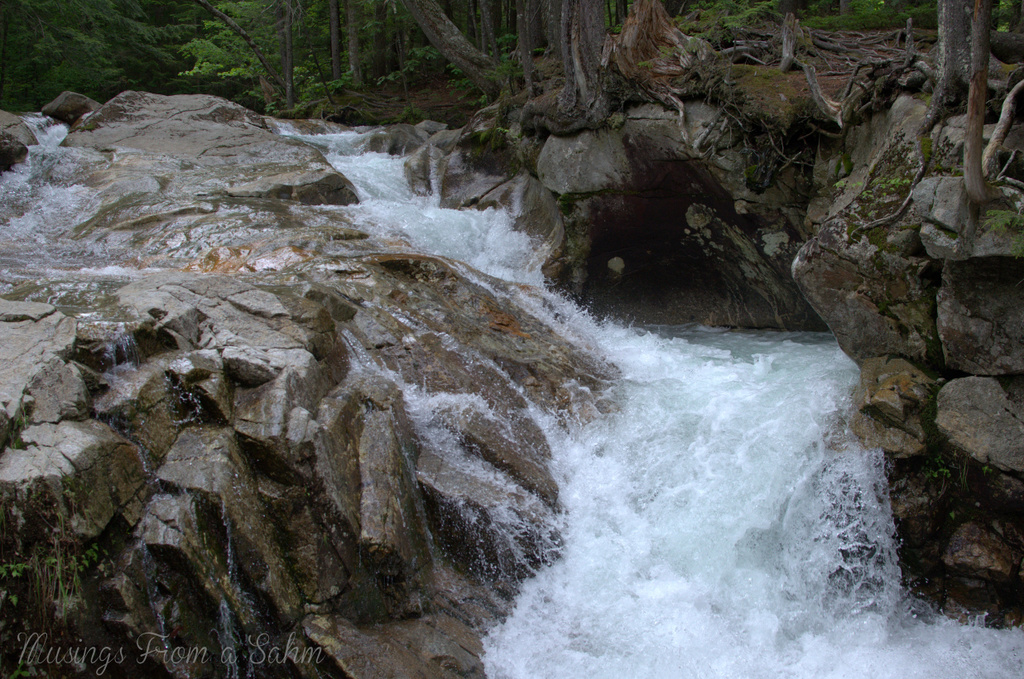 Photo #2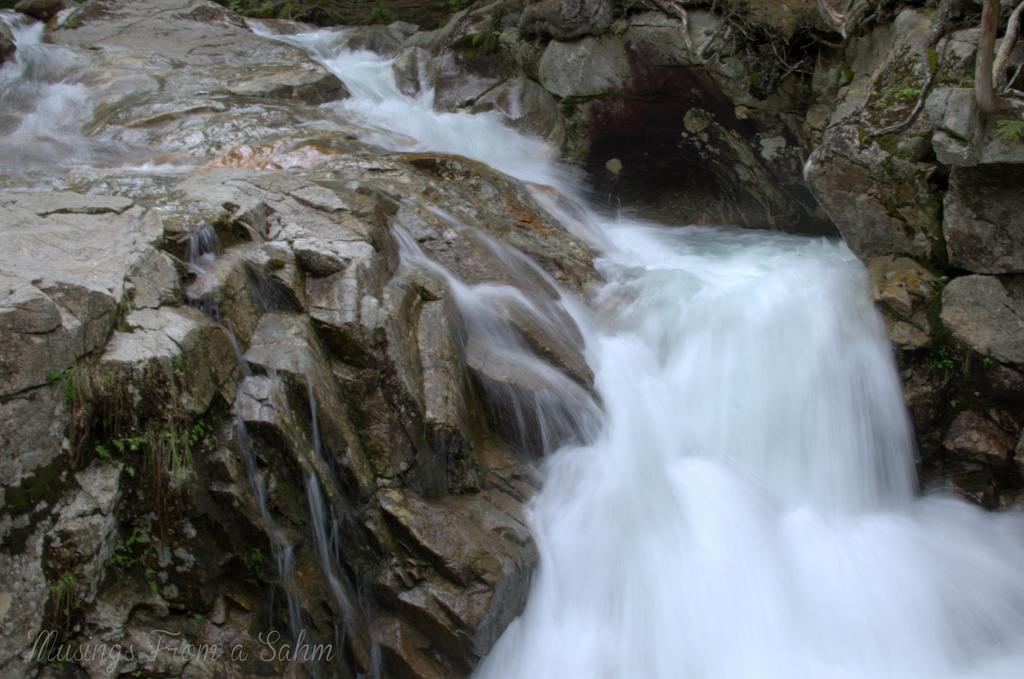 Another angle: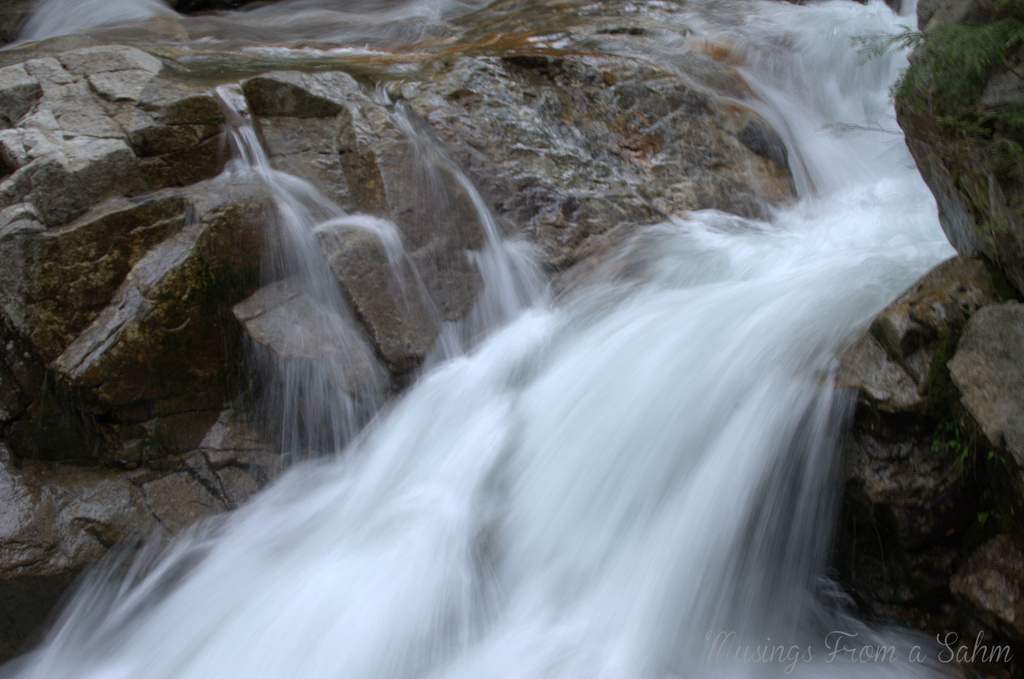 And another…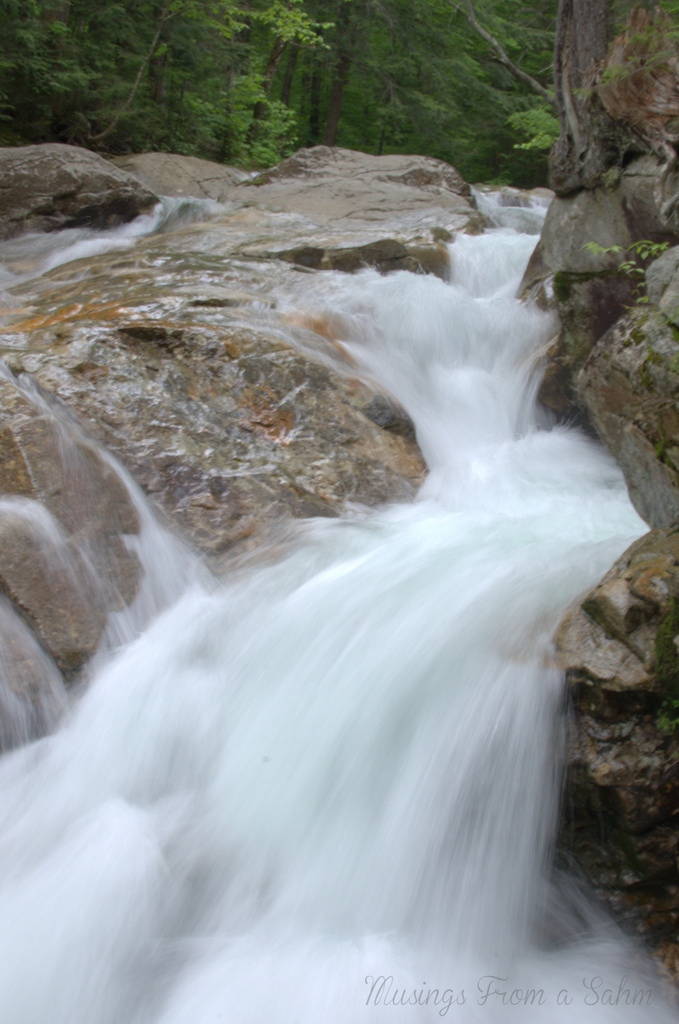 We walked to a view looking down on The Basin and I took these: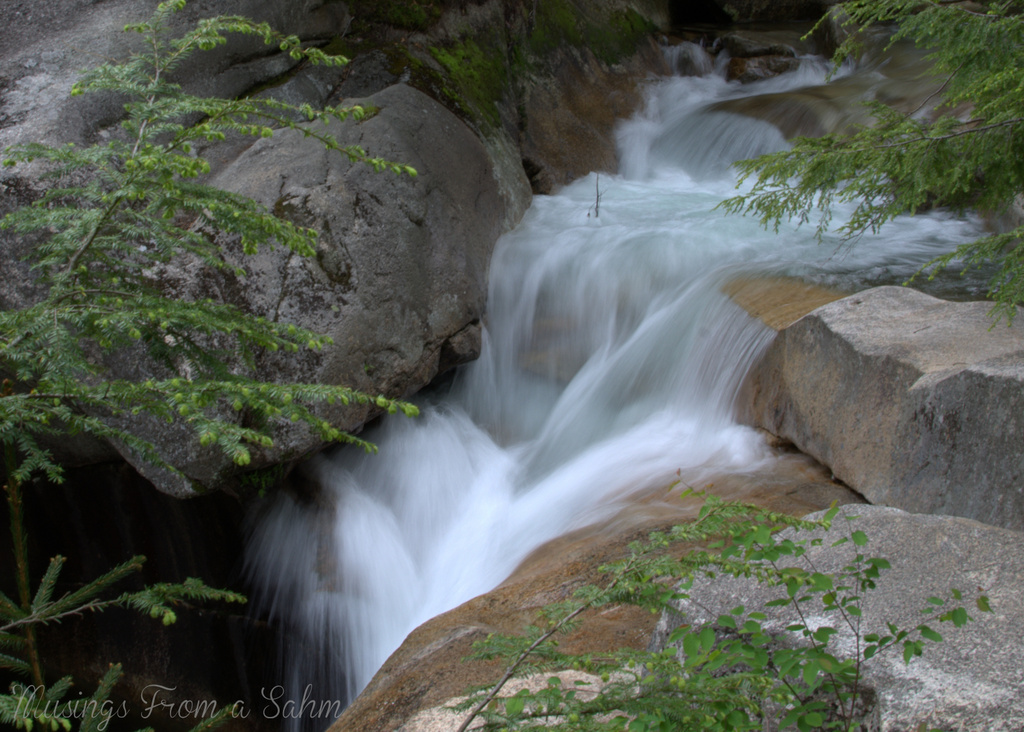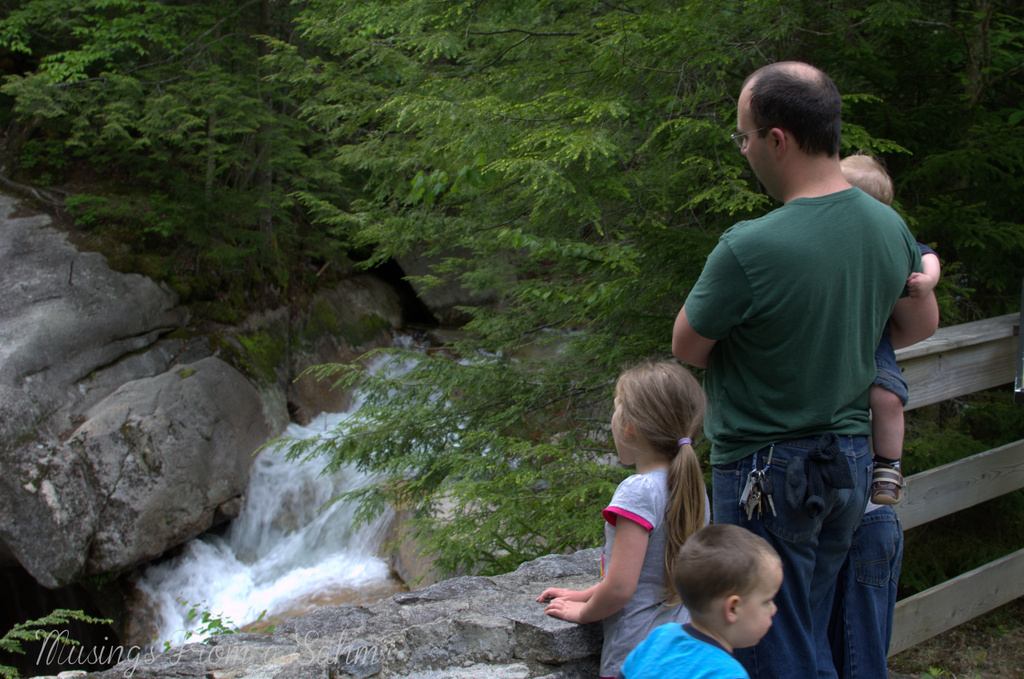 It was so much fun!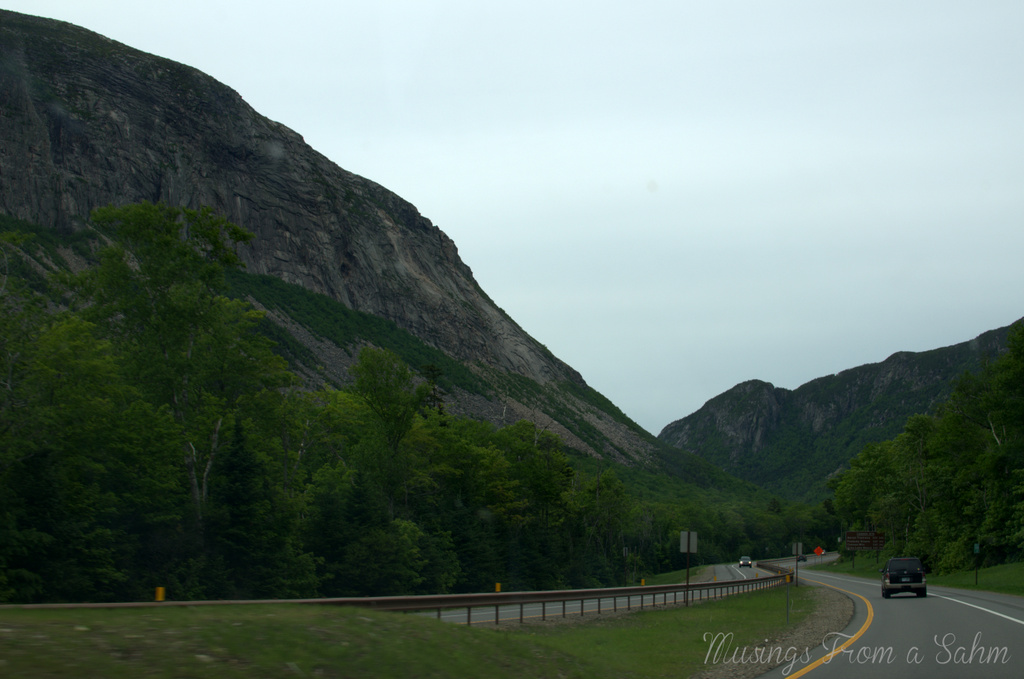 So that was a lot of photos. More than I thought. Oops!
It can be hard to choose!
Now it's your turn! Link up your Wordless (or not so) Wednesday posts here: