This morning, I woke up to a message from a blogger friend, telling me that something was wrong with my Pinterest account. I went to the site and realized I've been locked out of Pinterest. This is what I found: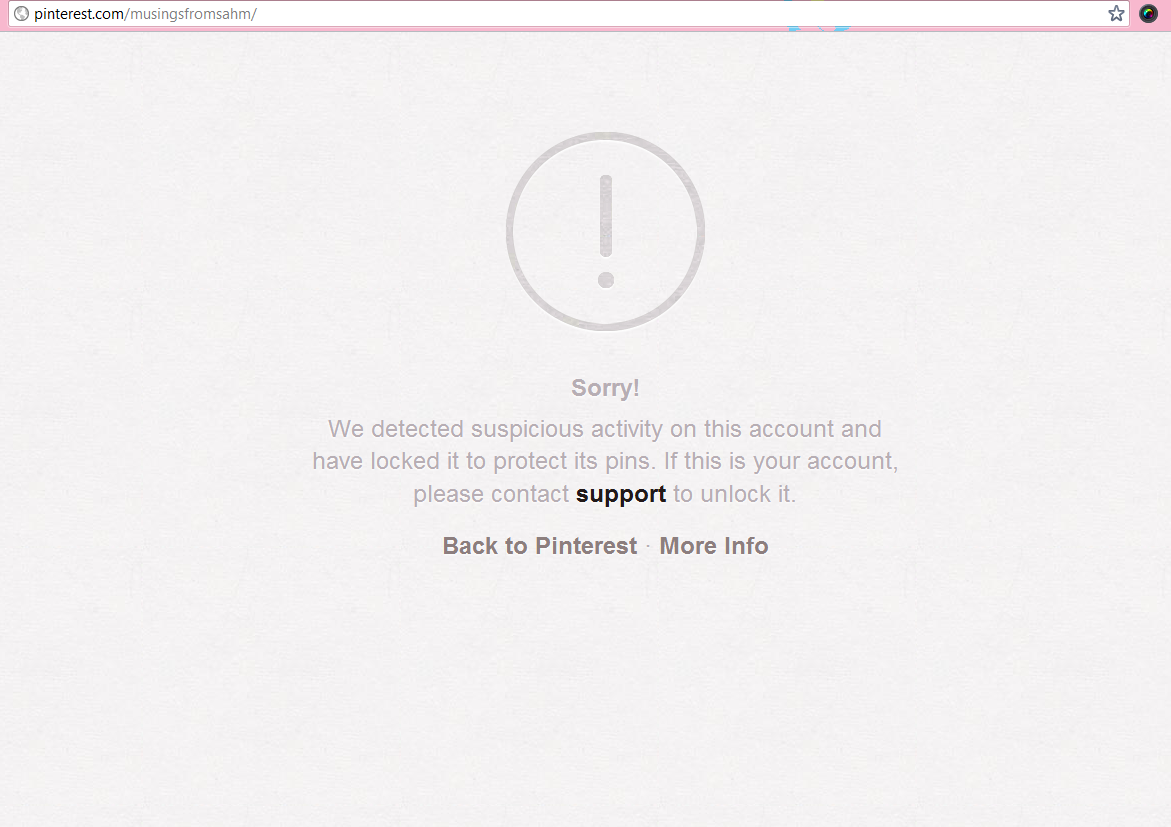 !!!!! What am I supposed to do? I love Pinterest, I pin everyday, sometimes multiple times a day. How can they take that away?
Here's what I think happened: a few days ago, a few of my blogging friends mentioned that they'd had some strange new boards added to their Pinterest accounts. I checked my Pinterest account and discovered the same thing happened to me. I should have taken a screenshot, but I didn't think about it. The boards had something to do with 'work at home' businesses. Spam stuff, but nothing horrible. I deleted the boards, then changed my Pinterest password. I meant to follow up, but I forgot.
Until this morning.
I'm contacting Pinterest support and I really hope they fix this quickly!
On Pinterest, oh Pinterest, where art thou???
Has this happened to you? Did you get it resolved?
Edited To Add: As of this evening, my Pinterest account is live again! I received an email with instructions to "secure" my account by changing my password. I'm still not sure what happened, but I'm happy it was resolved quickly!
Thanks Pinterest!