If you ask me what I can't live without around my home, I'll tell you it's my kitchen appliances. The refrigerator, range, microwave, and oh yes, the dishwasher. (I hate washing dishes!) With six people in my family, they're all necessities in my book.
I've got something incredibly exciting to share with you all: I've been given the honor of being a Maytag Moms Dependable Kitchen Ambassador! That means I'll be receiving a full set of Maytag kitchen appliances, including a new refrigerator, range, dishwasher, and microwave! Over the next few months, I'll be sharing my experiences with these new appliances. I can't even tell you how thrilled I am to be part of this amazing campaign!
This campaign came just in the nick of time too; we were literally going to have to buy a new dishwasher this month. Our dishwasher is old, really old. I couldn't tell you exactly how old, but it was old when we bought our house almost 8 years ago. (It came with the house.) It seems like most days, I have to rewash at least a couple dishes to get them clean enough; it's definitely time for a new dishwasher. And with six people, I have no desire to wash dishes by hand.
Our dishwasher will be replaced with a Maytag® Jetclean® Plus Dishwasher with Fully Integrated Control. I'm excited to see how much cleaner my dishes will be with this 15 place setting capacity dishwasher!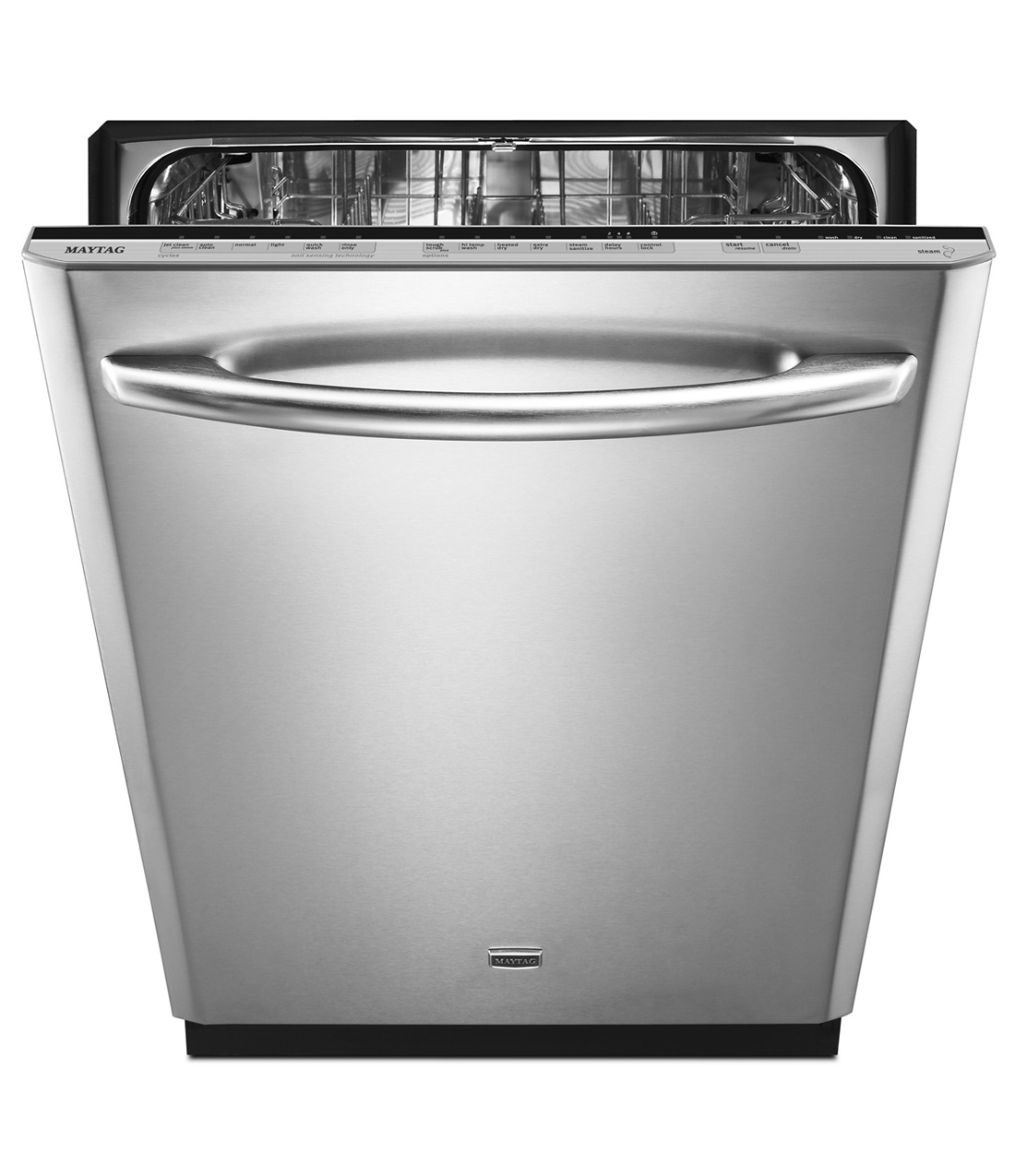 My old refrigerator started making a loud humming noise about a year ago. It's still running, but makes me wonder when it's going to give way. Now I don't have to worry about that anymore because I'm getting, not just a new refrigerator, but a super awesome Maytag® Ice20® French Door Refrigerator with Easy Access Refrigerator Drawer. Not only does it have an ice maker (something I've really wanted!) but it's also got 25 cubic foot capacity (more room for the many groceries we consume each week) and an extra drawer. I can't wait to better organize our groceries in this sleek appliance!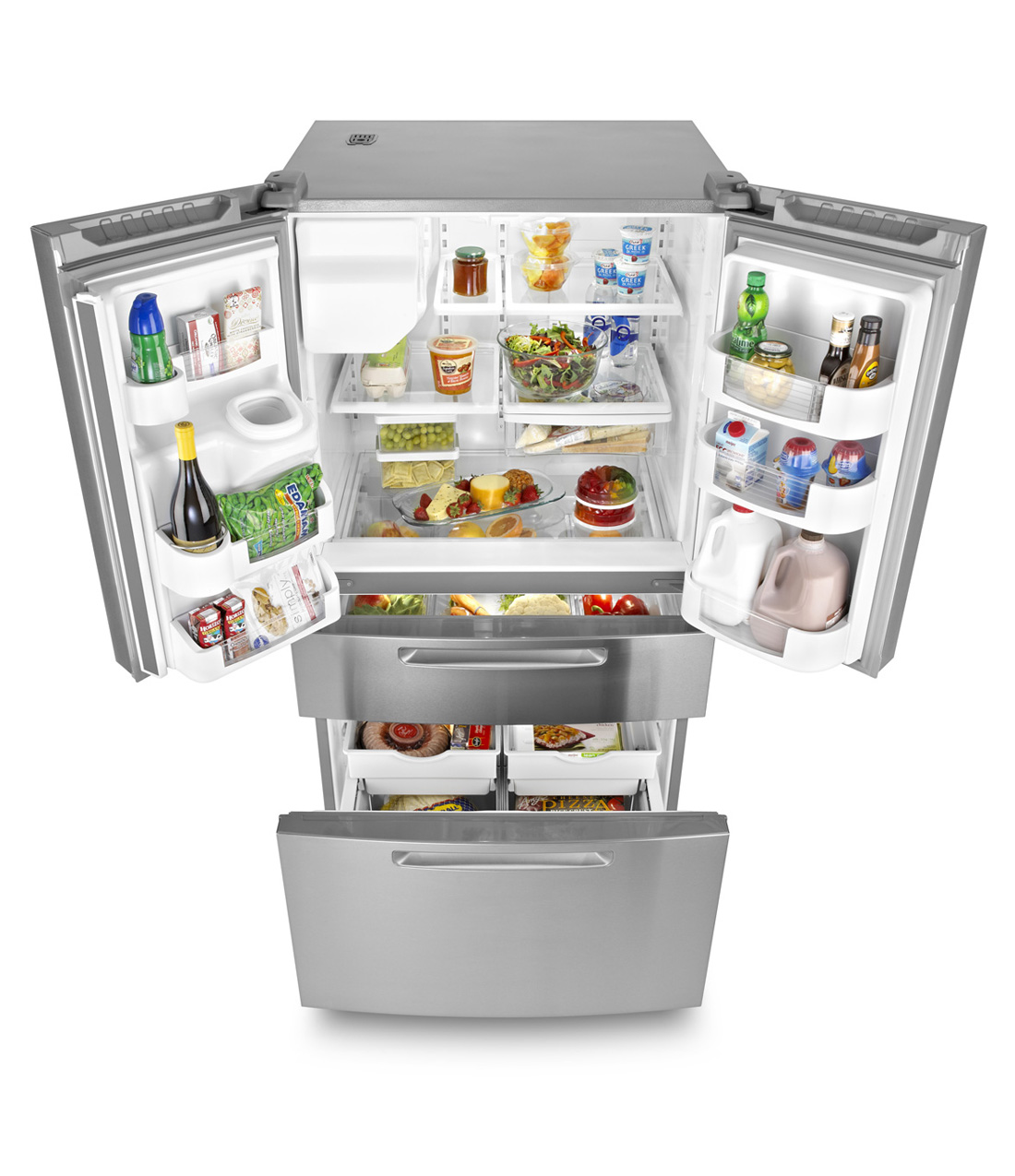 My current range works and aside from the fact that it's slow to heat up and doesn't evenly cook in the oven, I don't have too many complaints. But when I heard I'd be getting this Maytag 6.2 cu. ft. capacity electric range with Triple-Choice™ and Speed Heat™ elements as a replacement, I practically jumped up and down! I love cooking and baking and can't wait to see how this new range will make life easier.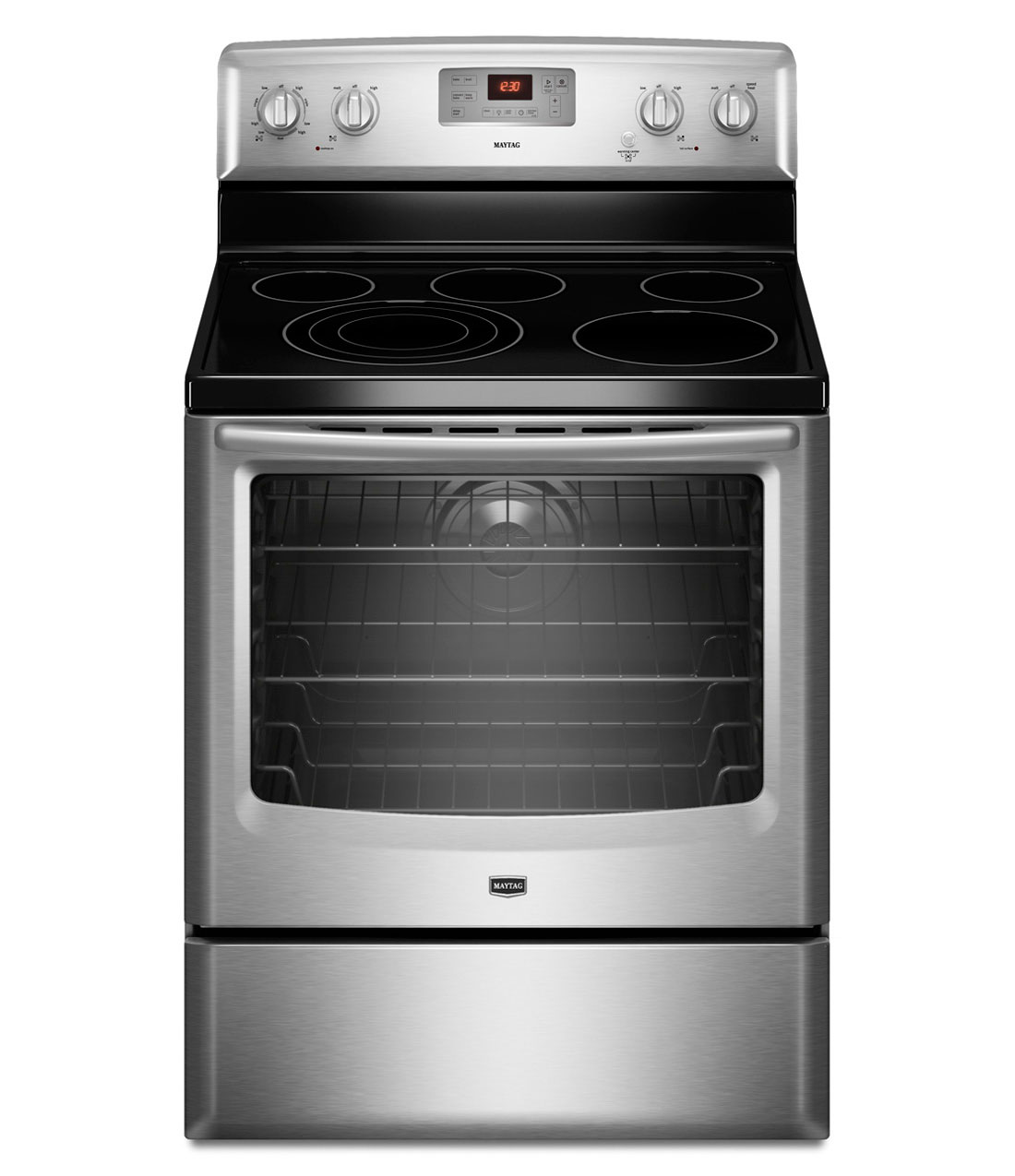 Our last kitchen appliance – the microwave – is also ready to die. It's 10 years old and has worked great for our family, but we've noticed that the power isn't as good as it used to be. Nate and I were just commenting that we're going to have to go microwave shopping soon. But not now, thanks to the new Maytag Over the Range Microwave with Stainless Steel Interior that we'll be receiving! An over-the-range microwave is new for me, but I'm very excited about the extra counter space this will afford me.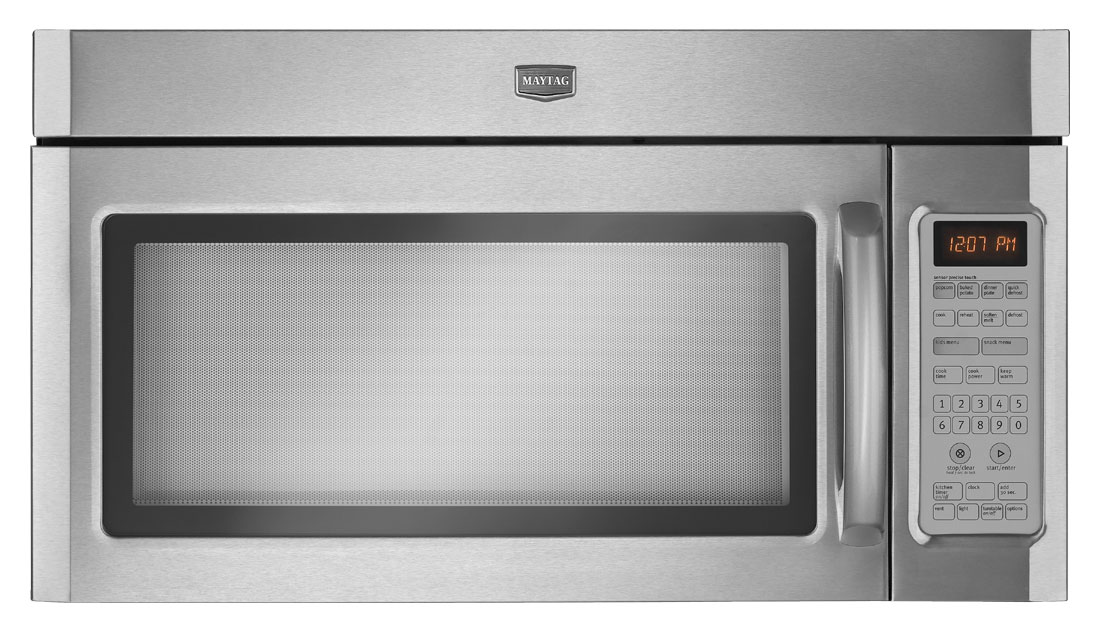 I spend a lot of time in the kitchen. If I can get appliances that are dependable and will last, it makes my life that much easier. I am thrilled to be trying out this line of Maytag appliances. They'll be delivered to me by the end of the month, and believe me, you'll be hearing lots more about it!
Disclosure: I wrote this post participating in an MaytagMoms Dependable Kitchen Ambassador program by Mom Central Consulting on behalf of Maytag. I was provided with a Maytag kitchen appliances set, including a refrigerator, microwave, dishwasher, and range to facilitate my post.