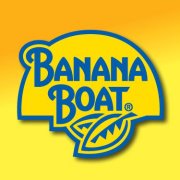 Summers on the East Coast mean lots of pool time, beach time and outdoor play. Both my husband and I are very fair skinned, and I have been very careful to make sure the girls are coated from head to toe every time we are outside.
The girls both have very sensitive skin, which makes it difficult to find a good sunscreen with a high SPF that doesn't irritate their skin or eyes. I also lean towards products that have natural ingredients. I was really pleased to review the new Banana Boat Natural Reflect sunscreen.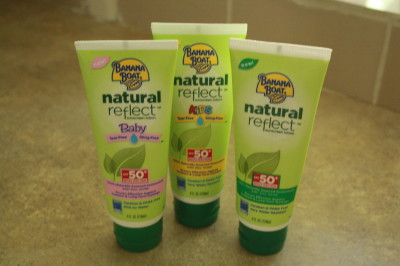 Natural Reflect sunscreen is a 100% naturally sourced mineral sunscreen, active with Zinc Oxide, deflects UVA and UVB rays — and is ideal for sensitive and delicate skin.
When I opened the tube the first thing I noticed was the lack of scent. There is a very faint smell which is pleasant, quite different from the other lotions that we generally use. Banana Boat Natural Reflect sunscreen is think and creamy, rubs in very easily and absorbs quickly.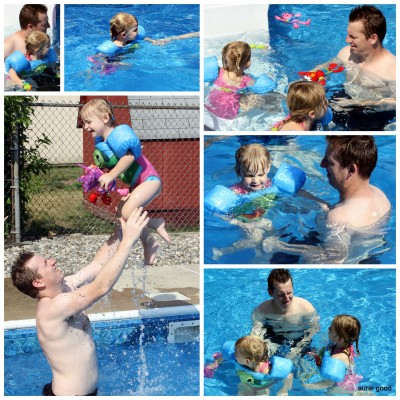 We used this sunscreen for hours in the pool; while we took some bike rides; during our river excursions and with general outdoor play. My girls are super sensitive about having creams on their faces and both of them had no problems with me putting this cream on them. They also didn't complain about any discomfort if it ran into their eyes.
My husband and I are really pleased with this sunscreen as well. While we always ensure that the girls are covered in sunscreen, we have been lax in using it ourselves. Knowing how important it is to care for your skin, we have made a point to use sunscreen ourselves whenever we are outside. After days of using Banana Boat Natural Reflect, we have had no skin problems, and best of all, no sunburn! I really like that it is made from natural ingredients and low smell!
You can purchase Natural Reflect Sunscreen as well as other Banana Boat products here, or at your local drug stores.