This is my husband's speaker. I call it the black hole.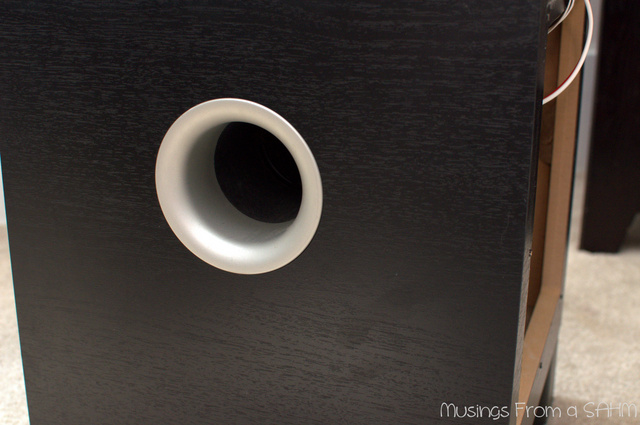 Little hands can't resist shoving all sorts of oddball things into that tempting hole.
Once something's inside the speaker, it's impossible to retrieve, unless you painstakingly open it up with the many little screws and details. Because why would you need to open up a speaker on a regular basis?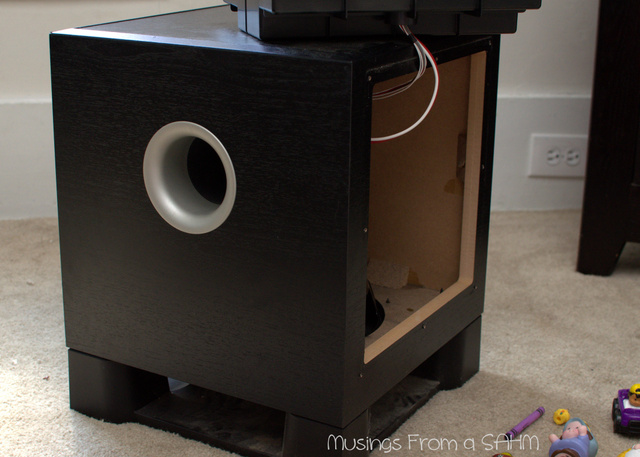 Unless your children put all this inside: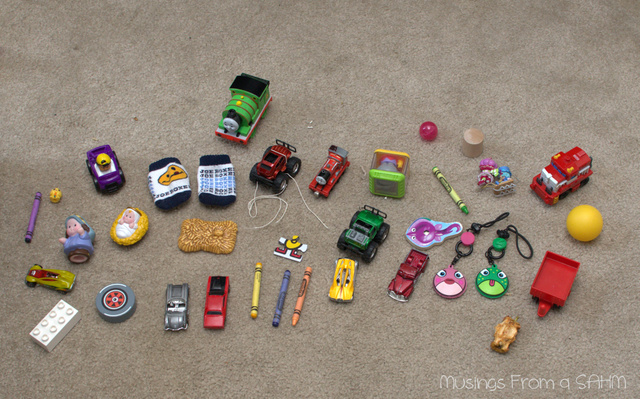 There's everything from Thomas the Tank engine to duplo legos to Melissa & Doug puzzle pieces. Crayons and matchbox cars. Balls and Squinkies. Strawberry Shortcake Christmas ornaments and baby "Joe Boxer" socks. Marbles, toys trains, and balls. A very old, dried-out apple core. There's even a Little People baby Jesus and his manger that we've been missing for 2 years! Luckily Mary was there to take care of him. I wonder what child thought to include that pair?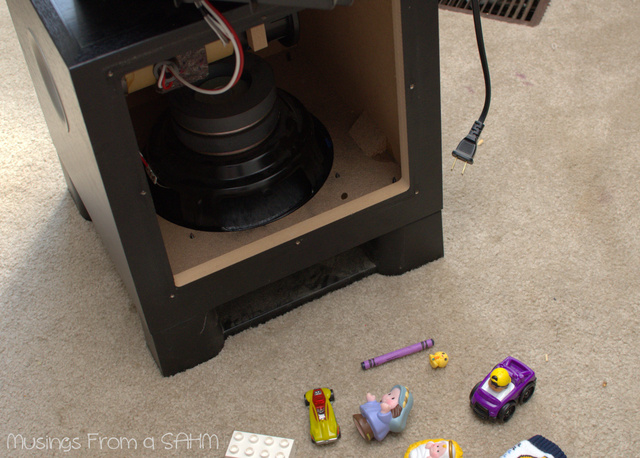 The good news? All those toys have been returned to their proper places (at least they were last week.) And we've moved around the living room slightly so this speaker aka black hole is hiding where the children can't reach it. Whew.
What's the latest thing your child(ren) have done that had you shaking your head in disbelief?