I'm finally getting through some of the thousands of photos I took while my dad was visiting a couple weeks ago. Here's some of my favorite from a day we went hiking. We tried climbing a nearby mountain, but it was a little too much with two very small children, so we only made it about 1/2 way up before turning around. That was a little disappointing, but we still had a wonderful time.
The view from part way up the mountain. It was an absolutely gorgeous day too. This was far as you could drive up: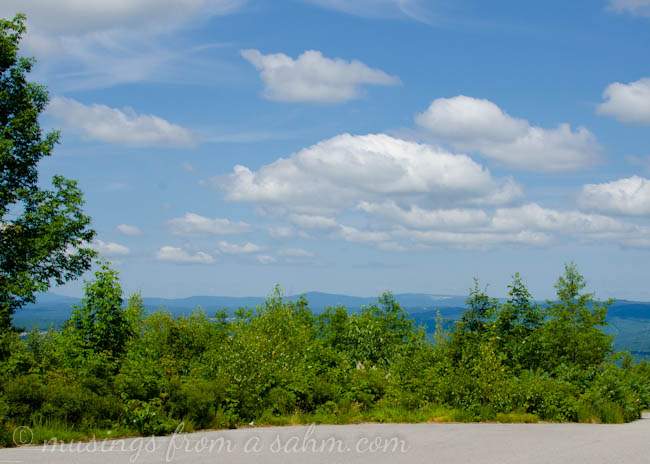 This picture of the kids makes me laugh. They were all trying to stand on this rock at once.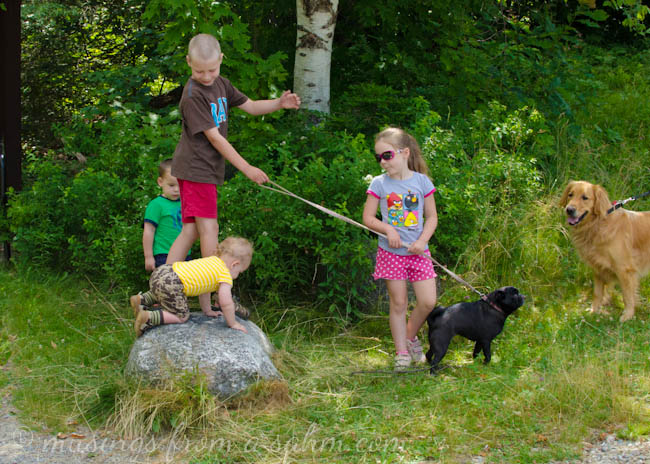 Here we go…up the mountain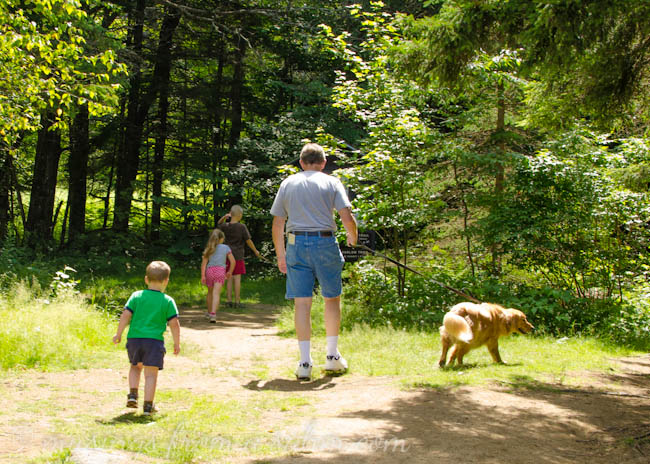 Joshua did pretty well for being only three
Back at the starting point…Emily and Grandpa
Another view…with Dad standing in front…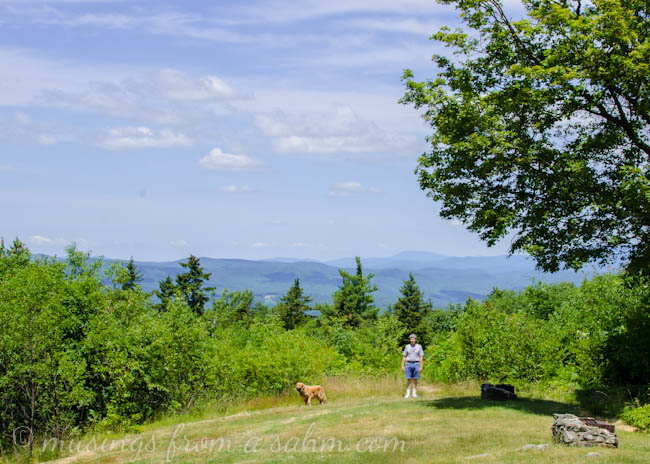 I found the perfect location to get some family photos…
My hot hubby!!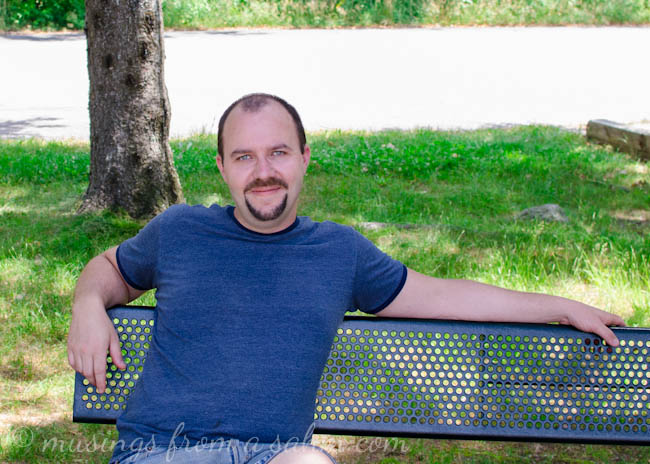 I gave Dad the camera…I love this picture of Nate and me…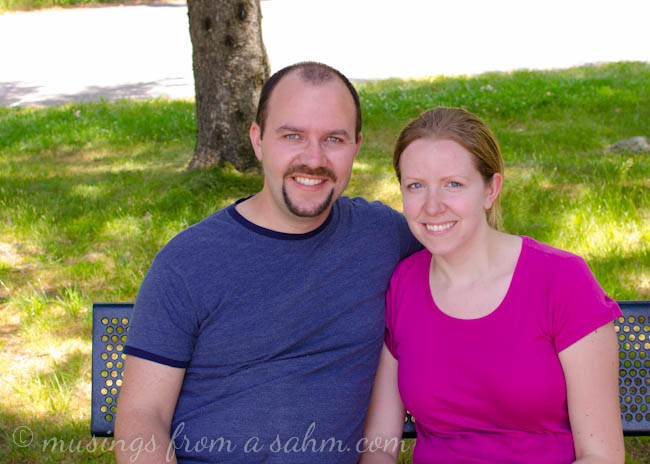 My dad and me….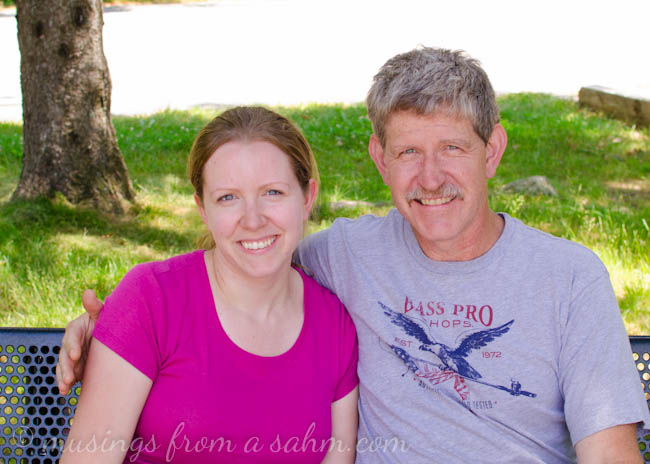 My two favorite guys in the whole world…I'm so blessed they get along so well!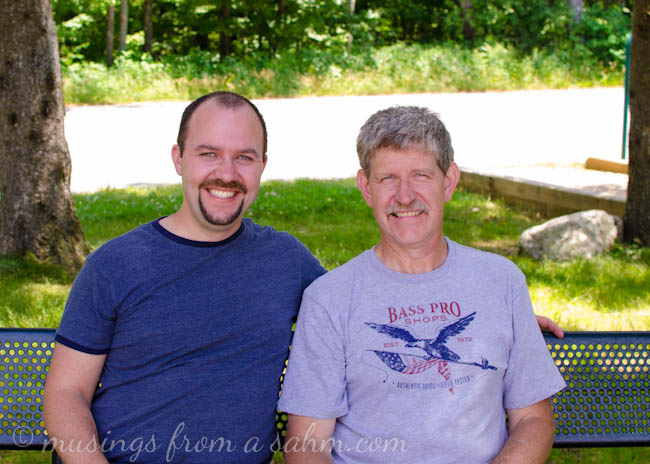 Grandpa with the grandkids…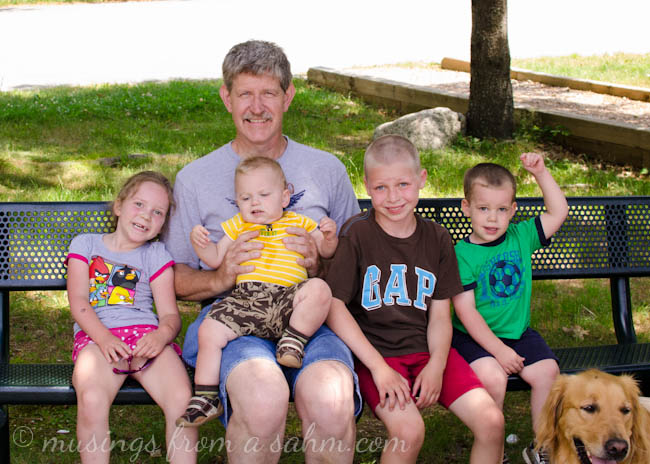 One last picture of the mountain view: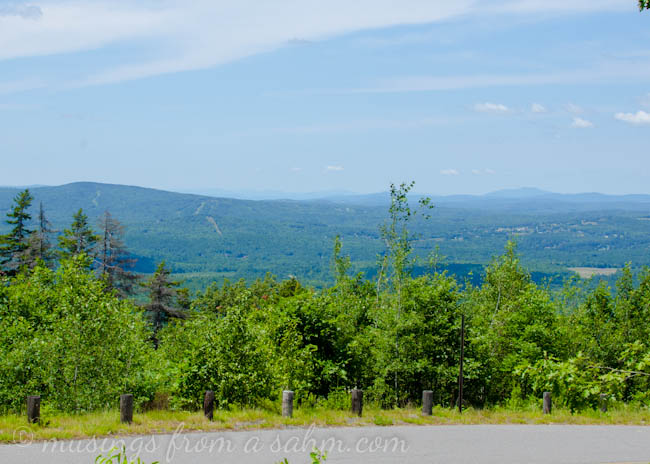 That was our hike – such wonderful memories!
It's your turn – link up your Wordless Wednesday post right here! Thanks for stopping by!