Yesterday, we welcomed a new member to our family – Emily's new kitten, Josie. Our neighbors took in a stray cat who had kittens a couple months ago and they generously let us have one. Since we already have a male cat – Shadow – we picked a girl so they would get along better. (Don't worry – Shadow is fixed and Josie will be too in a couple months.)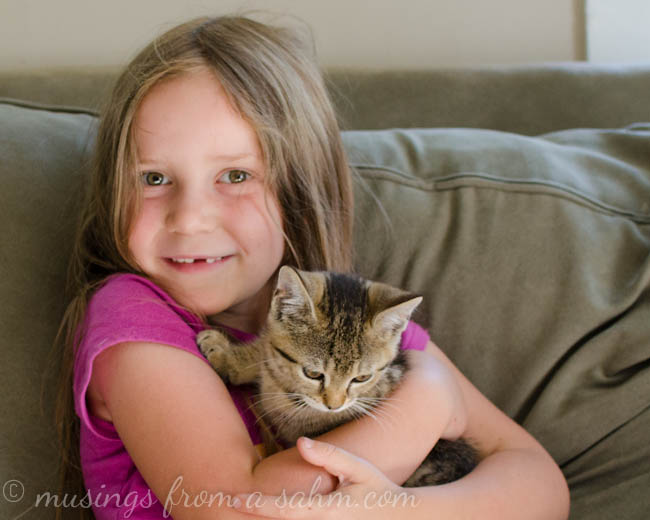 Emily is thrilled to pieces with her new baby. She carries Josie all over. They are so sweet together.
Josie loves to sleep in the window: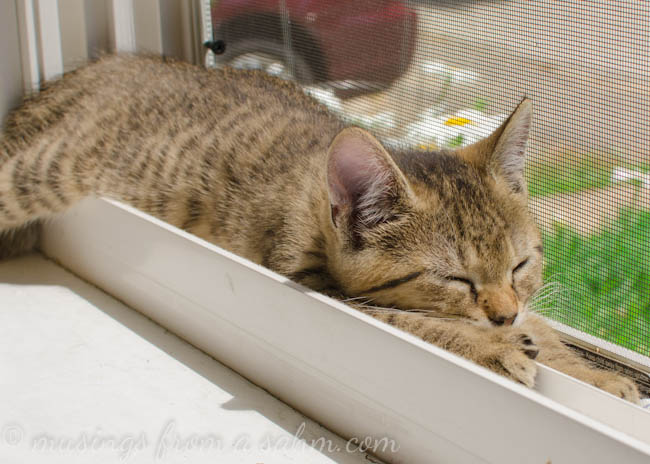 The neighbors brought over Josie's brother for a visit too. They are so cute together.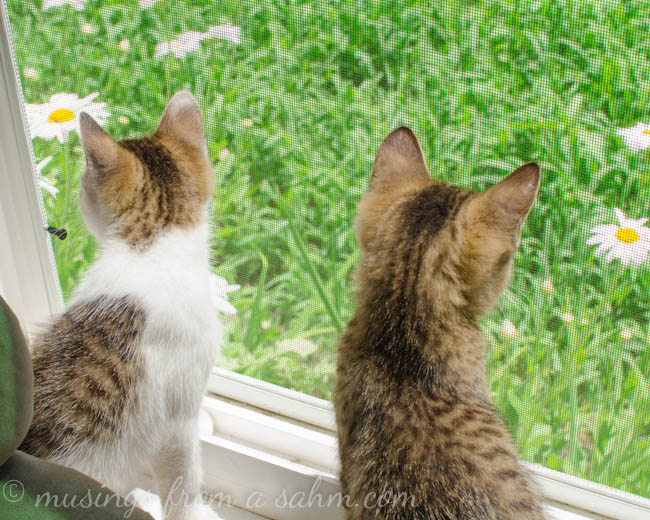 While I was editing photos earlier, Josie climbed up in front of the computer – I guess she's decided to be my little blogging buddy! She's since fallen asleep – so adorable! (And you can pretend you didn't see the embarrassing amount of dust behind her – darn lighting! haha)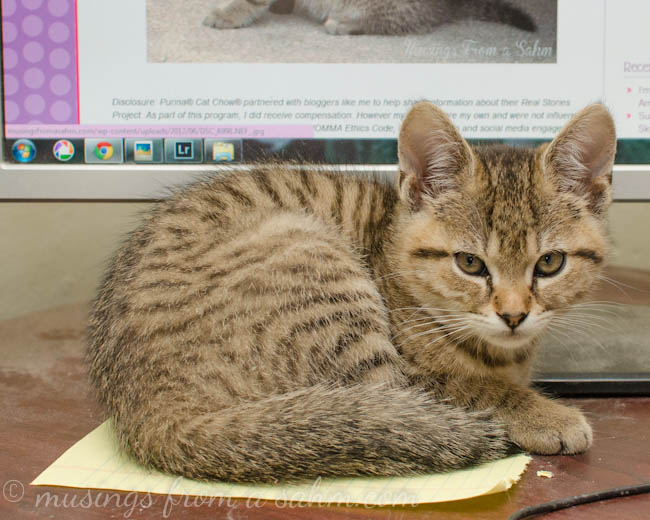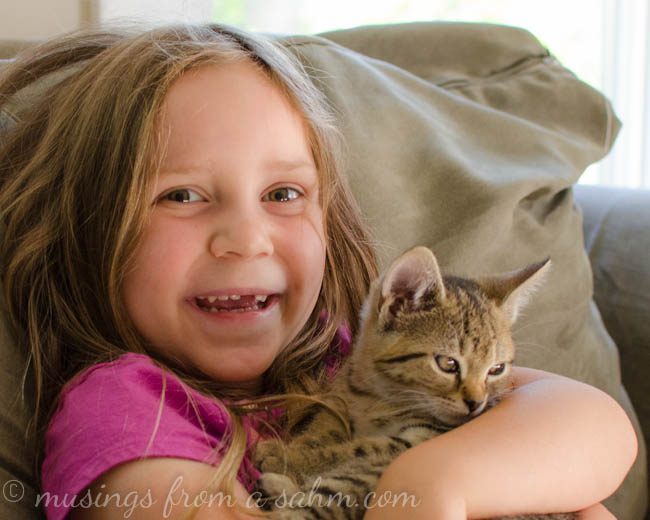 Do you have a cat?
Link up your Wordless Wednesday posts below!