Nathan is 9 and I can hardly believe he's old enough to go to summer camp. And not just a day camp, like he did with karate camp earlier this summer, but a full 5 nights away! We dropped him off yesterday afternoon and was he ever excited! He's been planning for days, packing his bag a week ago (I insisted he not because then I wouldn't be able to find things when we did need them), writing out directions to the camp, telling me that he would write me a letter "every day."
(You've probably already guessed this isn't so much of a Wordless Wednesday post today!)
Yesterday, I told him I'd really miss him and Nathan looked at me and very logically said "Well, Mom, don't worry. I won't be gone forever!"
Here he is at the camp sign: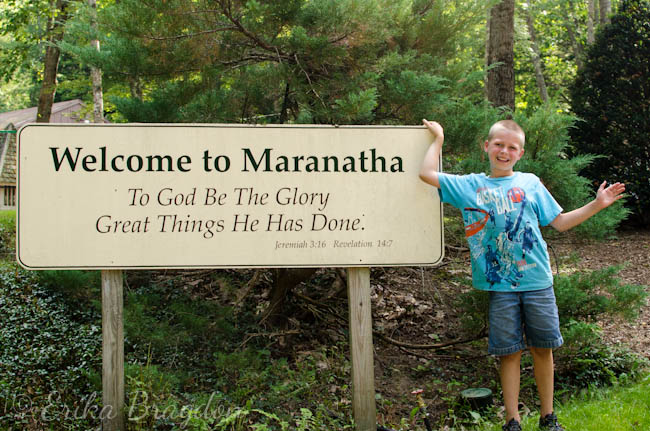 One really cool thing? Nate (my husband) went to this camp when he was a boy! And Nate's grandparents (Nathan's great-grandparents) volunteer at this camp all the time.
Nathan, in front of his cabin: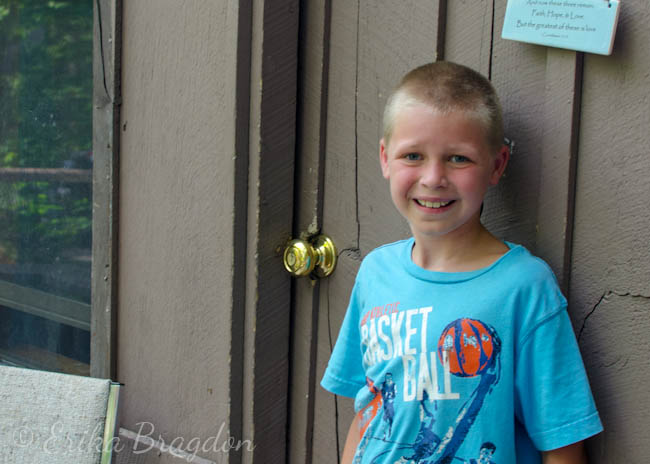 With his camp counselors, waving good-bye: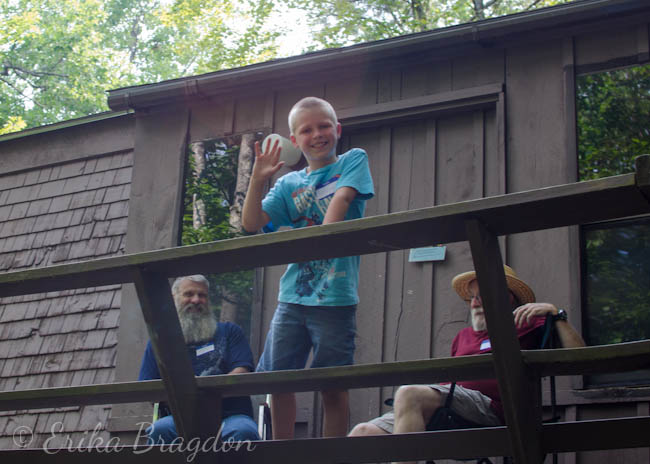 My "little" boy is not so little anymore. He's growing up so fast! And the crazy thing? I miss him, but I know he'll do just fine! He's really ready for this.