I'm sure we can all recognize at least some of Kraft's iconic characters. Take Mr Peanut, for example. He's a legend by himself. Of course there's the Kool Aid dude too – I always loved those commercials when I was a kid.
Kraft Foods has taken some of their most recognizable brands and included them in a new app, called the Kraft Foods Photo Booth. It's available through the GoldRun platform, which is free and works on on iPhone 3GS, iPhone 4/4S, iPad 2, 3, 3G, and all standard Android devices. Once you download it, you just click on Campaigns and choose the Kraft Foods app from there.
The app started with just three brands – Oreo, Kool-Aid, and Planters. And each week, a new character/brand has been added. You never know who will be next, so it's a surprise!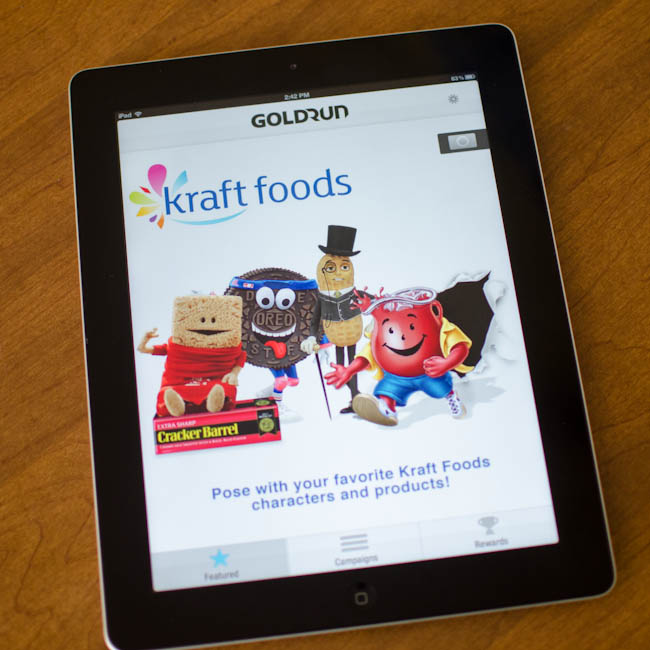 Kraft sent me an iPad so I could review this app. I've been wanting an iPad so you can imagine I was pretty excited! As for the app, I thought it would be fun, but I figured it would be one of those things where you try it for a few minutes and then you're done. But I was so wrong – my kids could have spent hours playing around with the different characters!
It's incredibly easy to use. Basically, it takes the camera and adds one of the Kraft characters on the screen. You scroll through the different character/brand options to choose which one you want. Then you move the character around with your finger, make it bigger or smaller, turn it, etc. Once you've found your pose, take the picture!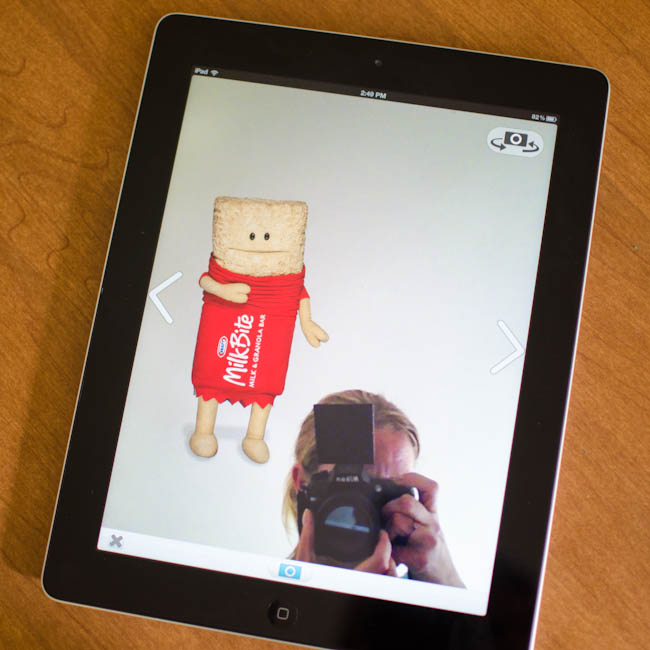 You can share your "photo booth" creations online with Facebook or Twitter. I found that each of our photos saved to my iPad's photo gallery, so even if I didn't want to share the photo immediately, I could access it later.
Here's some of my favorite photos.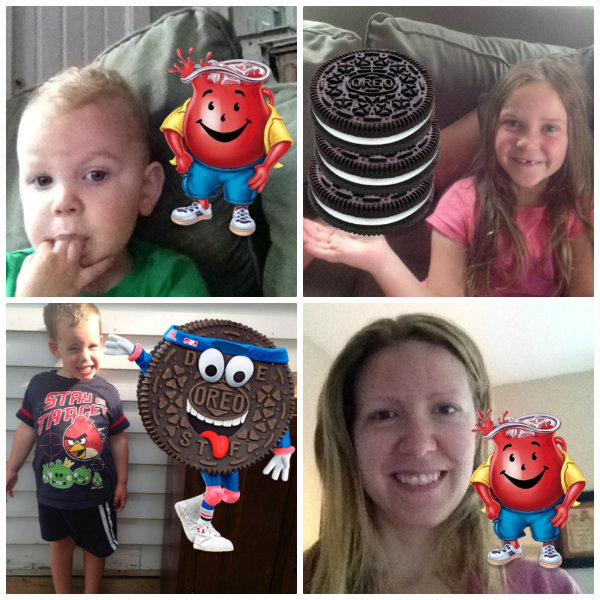 Nathan loved making funny poses: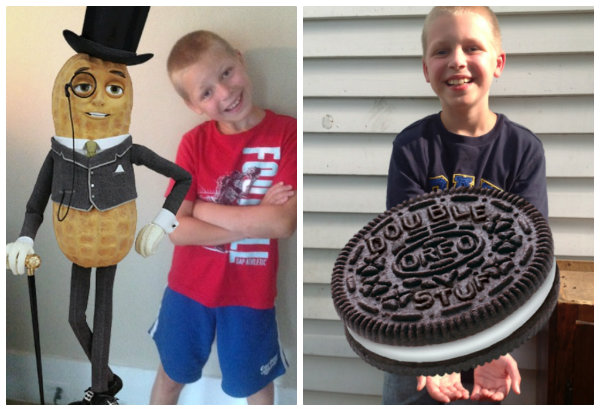 Emily is apparently a huge fan of Mr Peanut – I would have thought she'd go for the Oreos everytime, but nope, it was "I want Mr Peanut, Mom!"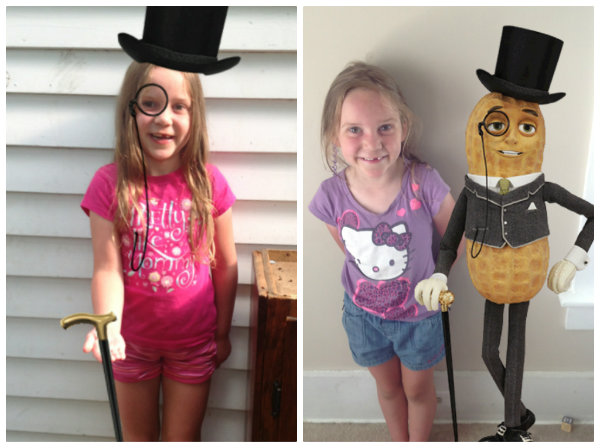 Nate and I had some fun too: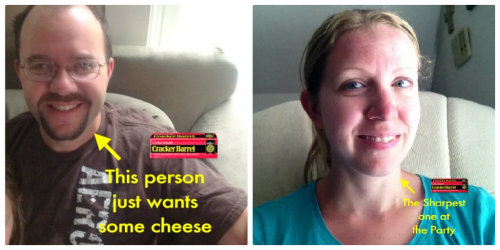 We even got some pictures with our cockatiel, Cherry!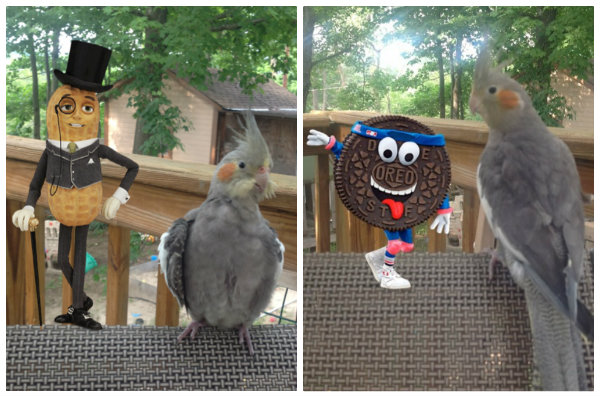 While we couldn't get the cats to cooperate, I had to at least include our pug, Abby: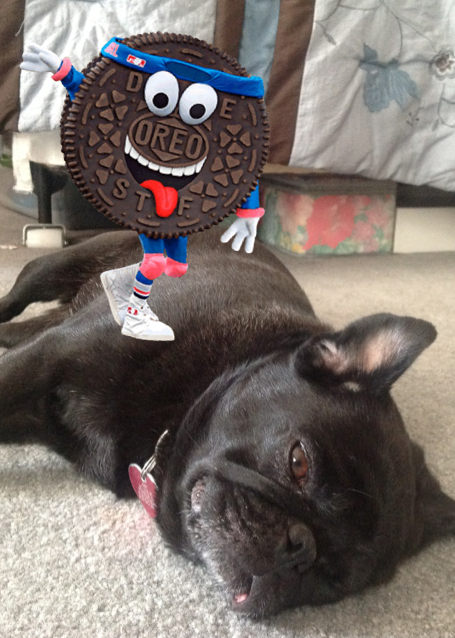 The Kraft Foods Photo Booth app is pretty awesome for some goofy family fun! Join me in tweeting my favorite photo booth creations on Twitter with hashtag #KraftPhotoBooth! I'd love to see what you come up with!
Disclaimer: I received an iPad 3 at no cost as a thank you for reviewing this app. I did not receive any monetary compensation and my opinions – as always -are 100% my own and not influenced by the sponsor. Thank you, Kraft Foods!