K'NEX are awesome. Angry Birds are awesome. Put them together and you have a winning combination. And that's exactly what the new K'NEX Angry Birds Mission May'ham building set is. Straight awesomeness.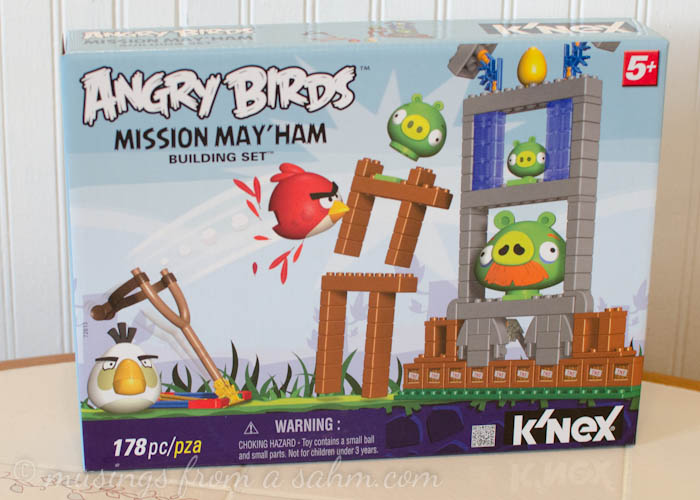 My kids – I kid you not, all four of them – were very excited when I showed them the box. Angry Birds are very popular in my house. It's not exactly Luke (20 months) and Joshua (3 years) friendly, as it's recommended for ages 5 and up, but they could hold the Angry Birds & pigs while watching Nathan and Emily.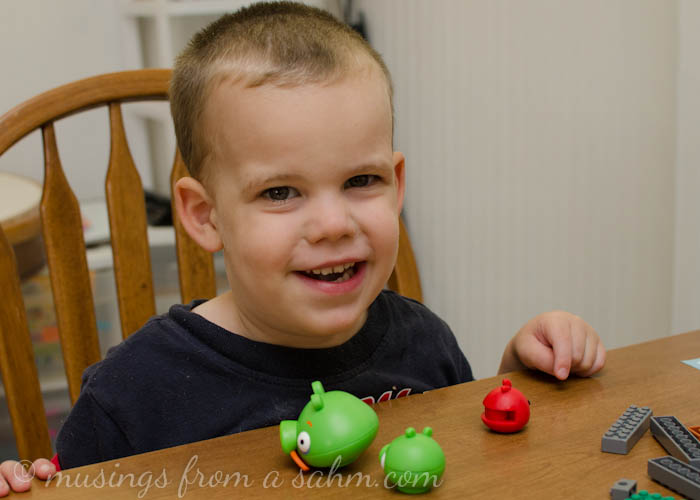 This set invites real imaginative play based on the popular Angry Birds game. It brings the game to life with adorably grumpy Angry Birds and green egg-stealing pigs. There's even a golden "egg" for the birds to "capture!"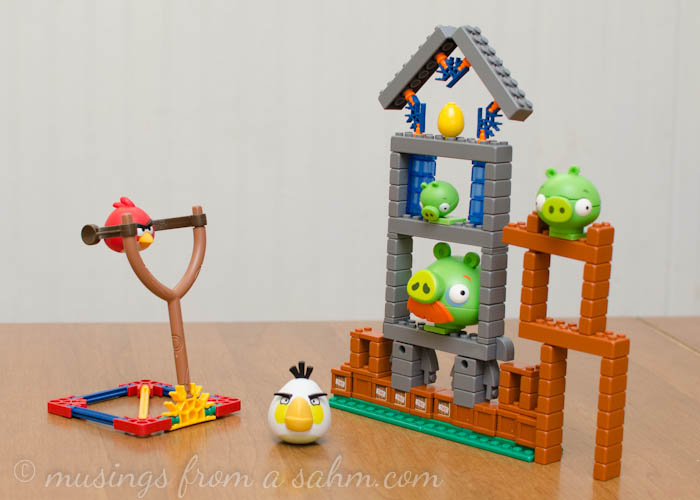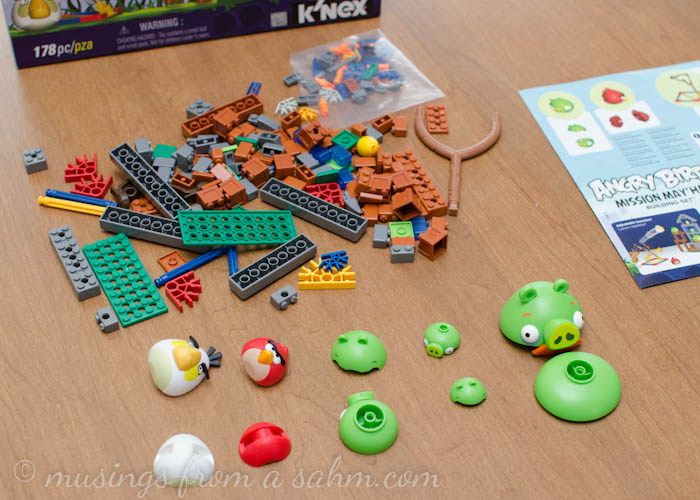 The K'NEX Angry Birds Mission Mayham building set features:
Build and destroy level from Angry Birds
Includes Red Bird and White Bird
Includes Mustache Pig, Small Minion Pig, and Medium Minion Pig
Working launcher just like the game
Enough parts to build and knock down
Bonus golden egg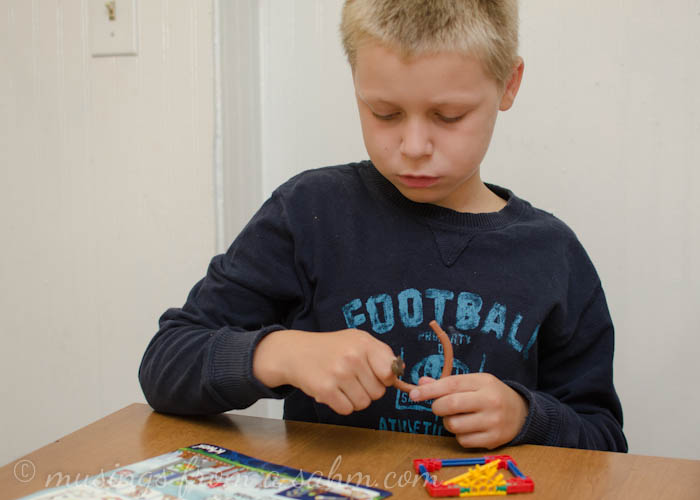 Nathan put the set together all by himself. He was a little frustrated with the building because, since it's built to be toppled over, naturally, it kept toppling over. But he got the hang of it and figured it out. The building directions would have been a little much for Emily, at age 5, but she helped by putting the TNT stickers on the blocks and setting up the Angry Birds.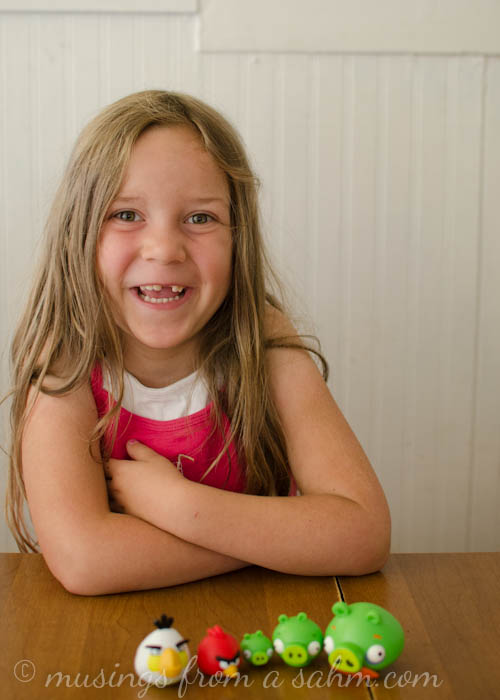 I have to comment on the birds and the pigs. They are so stinkin' cute! I mean, a lot of animated characters turned into "real life play" characters, like this, don't go through the change well and come out really ugly. But whoever fashioned these K'NEX characters did an amazing job. Look at how realistic they look:
The launcher really works. You pinch the back of the "slingshot" and the bird goes flying. See our demonstration here:

Just like the app, the red bird tends to go faster and farther than white bird who is heavier and slower. But they both do a good job at actually knocking down the building with all the pigs.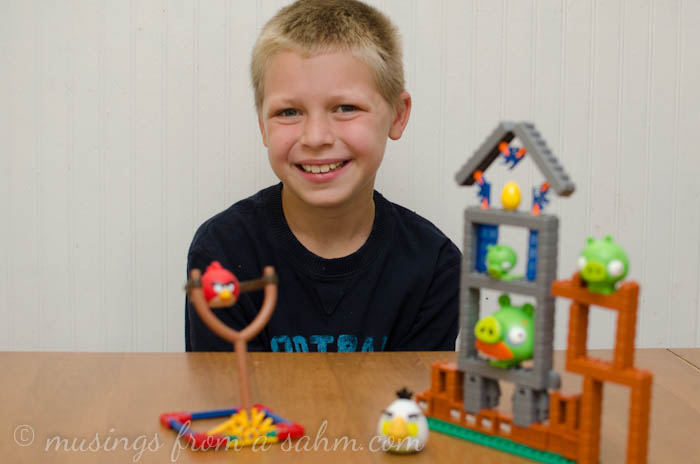 My only complaint was that the set was almost too easy to knock down and I think there should have been a few more connecting pieces to hold it up better. But then again, maybe the creators of this set tried that and it didn't fall down easily enough. Regardless of that, this is a cool set and out of all the amazing K'NEX sets I've reviewed, this was hand's down my kids' favorite.
I highly recommend this K'NEX Angry Birds Mission May'Ham Set for both the builder and Angry Bird fans in your life!
Buy It:
You can find this set on Amazon and in stores nationwide.
ARV: $29.99
(affiliate link):
Win It!
1 lucky winner will receive a K'NEX Angry Birds Mission May'ham Building Set (ARV $29.99)
Closed