I have classic photos for this particular Wordless Wednesday – first day of school pictures!
Being the supermom that I am, I naturally staged these photos last Friday. *grin*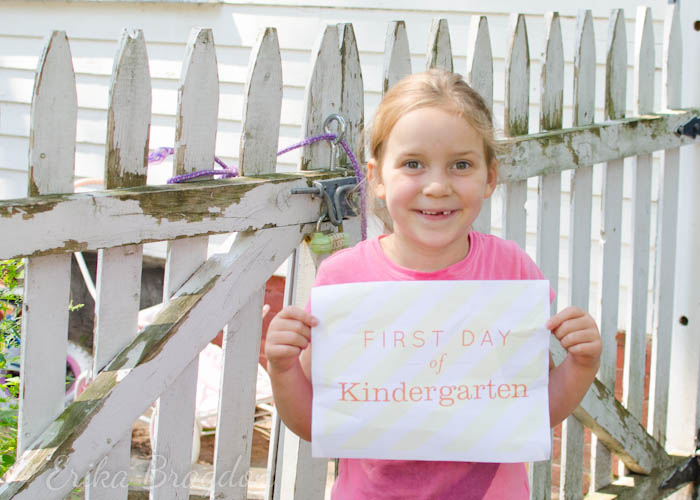 I'm homeschooling Emily for kindergarten this year. Technically, we did some kindergarten last year but we're continuing now. Since she's 5, with her birthday in late November, she's in that middle stage where we could push ahead and try first grade, but I see no reason to rush her.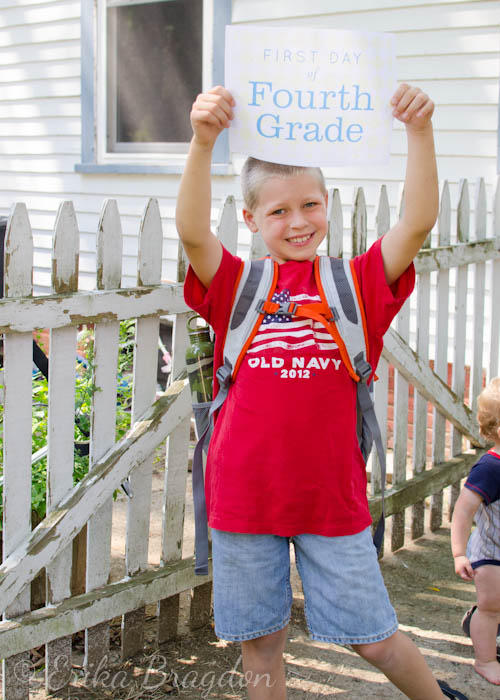 Nathan started 4th grade yesterday. It was his first day of public school ever. But in an effort to keep this not-too-wordful, I'm saving those details for my Mom Life post tomorrow.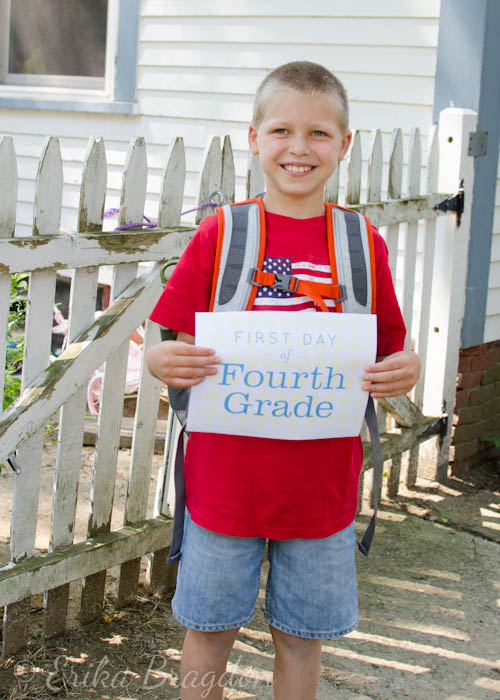 I love Emily's color combinations. That girl's "style" is somethin' else, I tell you.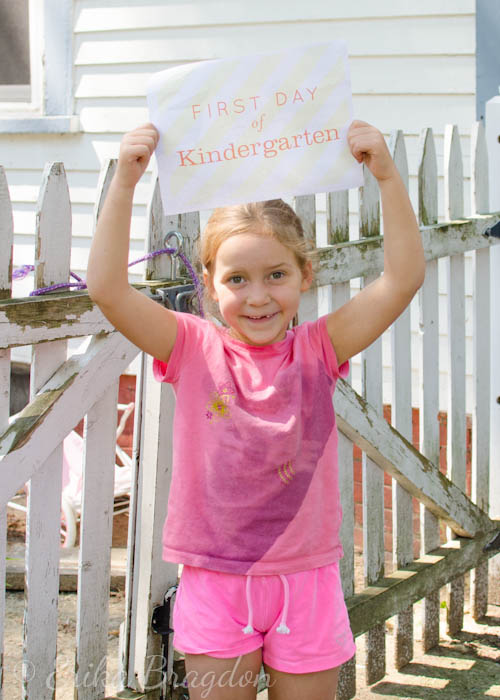 I know, I know. My gate needs a paint job in a bad way. That's been on my summer to do list, but since it was somewhat on the bottom… it hasn't happened yet….oh well.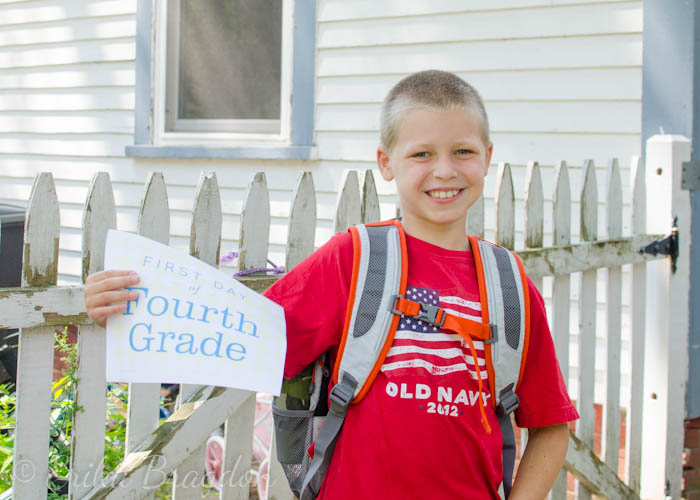 They are growing up way too fast.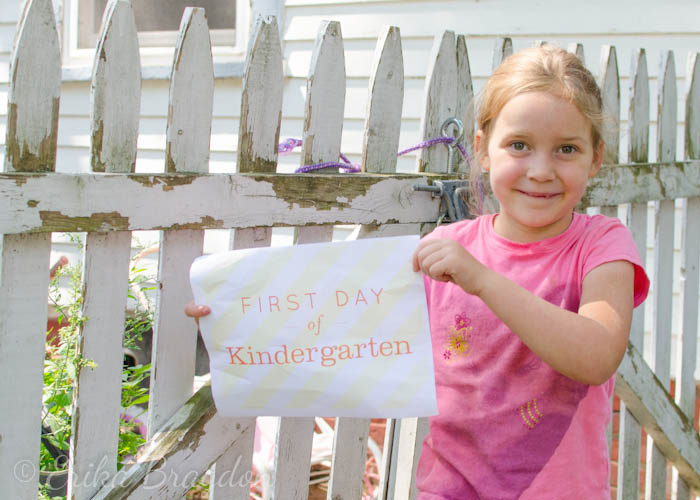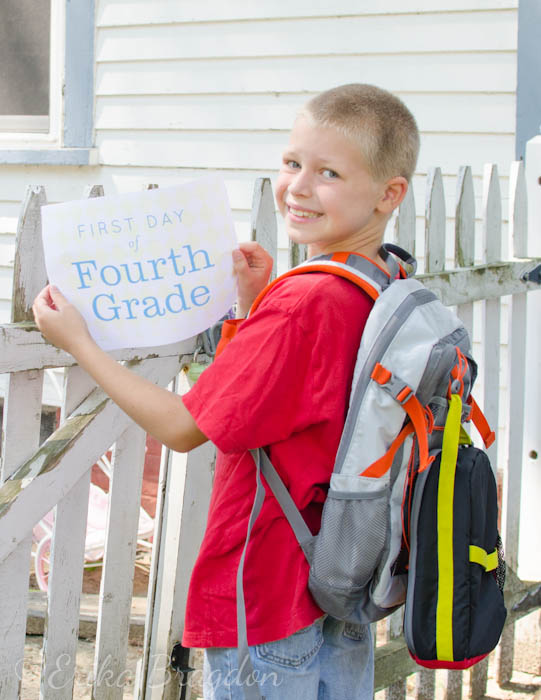 When did/do your children start school?
Add your Wordless Wednesday link below, then head over to my Wordless Wednesday Linky Collection to find more linkys to join!