The weather has been beautiful the past couple of days, with low humidity and high's in the upper 70's. That's my favorite kind of weather. And we all went for a walk after dinner on Saturday night. We started off with Luke in the stroller but half-way through, we decided to let him out and see what he would do.
(Just to add my little disclosure – these photos were taken with hubby's iPhone, so they're not my usual "nice" camera photos. Haha!)
And since our Pug, Abby, was tired (Pugs get worn out quickly), we let her take a ride in the stroller.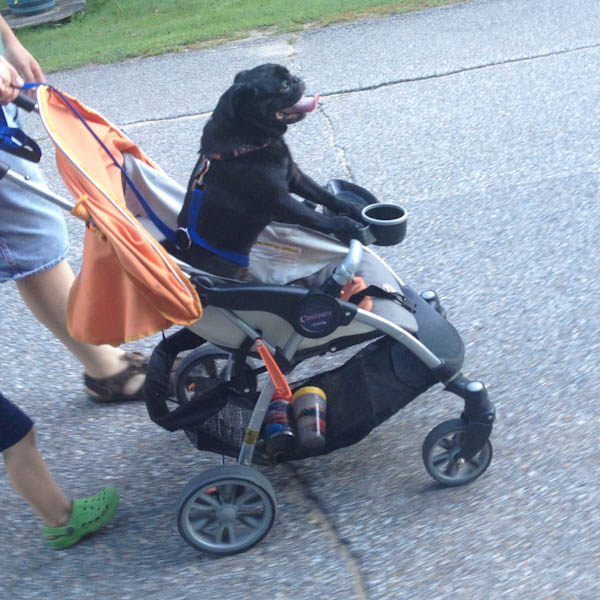 Joshua loved pushing the stroller with Abby in it: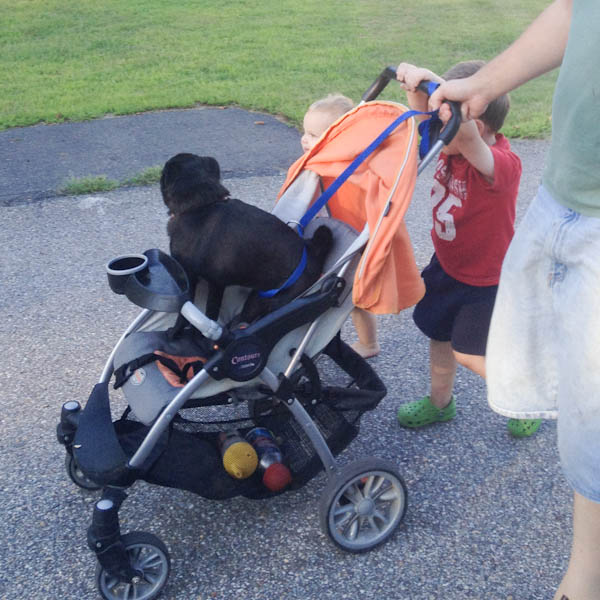 Abby – "smiling" at Nate: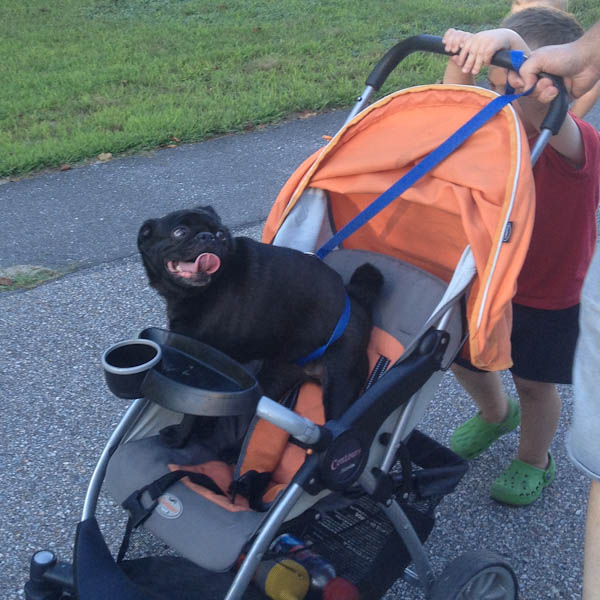 All this time, Luke was walking. You know how 1-2 year old's wander. They rarely walk with you, because they have so much to see and do along the way. Luke was wandering, but then he wanted to hold Abby's leash. And she is such a good, gentle dog that he was able to.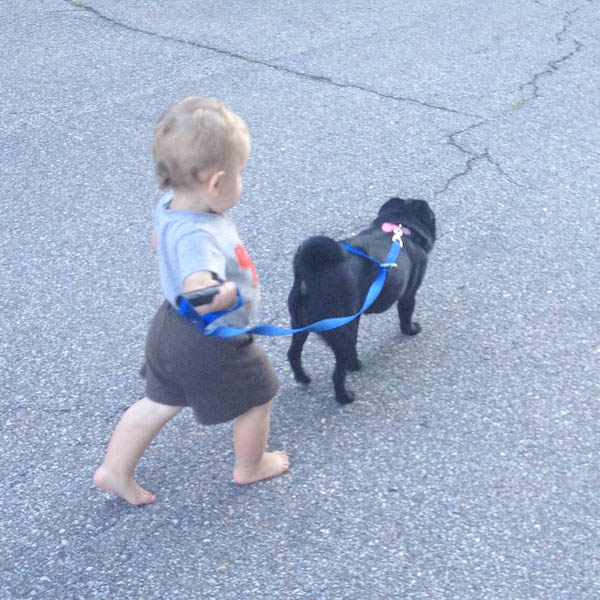 Abby walked very nicely and it worked out perfectly because I would just call her and she'd walk next to me, leading Luke. Luke marched along like a "big boy" and probably walked a good 1/3 of a mile with Abby.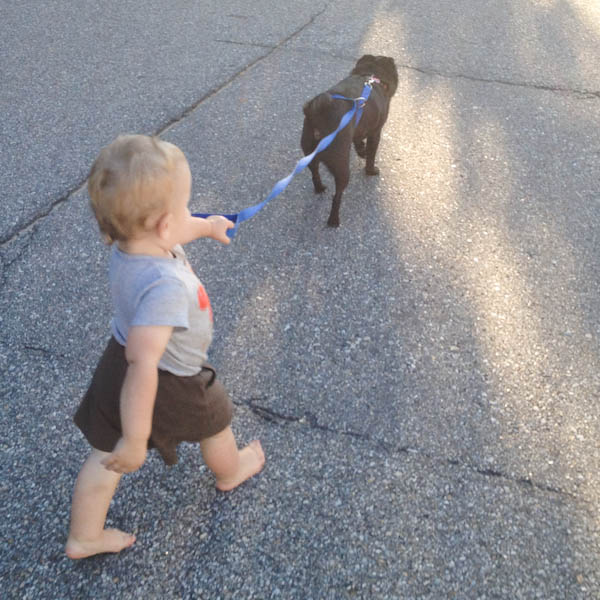 Before you link up below, check out my Wordless Wednesday Linky Collection. If you host a Wordless Wednesday Linky each week, leave me a comment with your link and I'll be happy to add it. I plan to make this an extensive list so it's easy to find all the linkys in one place instead of hunting all over!