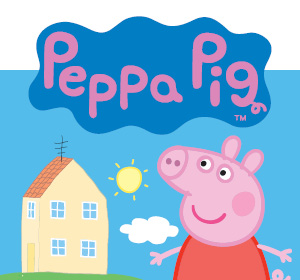 Have you heard of Peppa Pig? She is a new character to us, and I have to admit we really enjoy her!
I was pleased to be selected to review some of the new Peppa Pig toys. Peppa Pig is an animated series that originated in Great Britain in 2005. You can view it here in the United States on the Cartoon Network and Nick, Jr.
We were sent the following adorable items to review: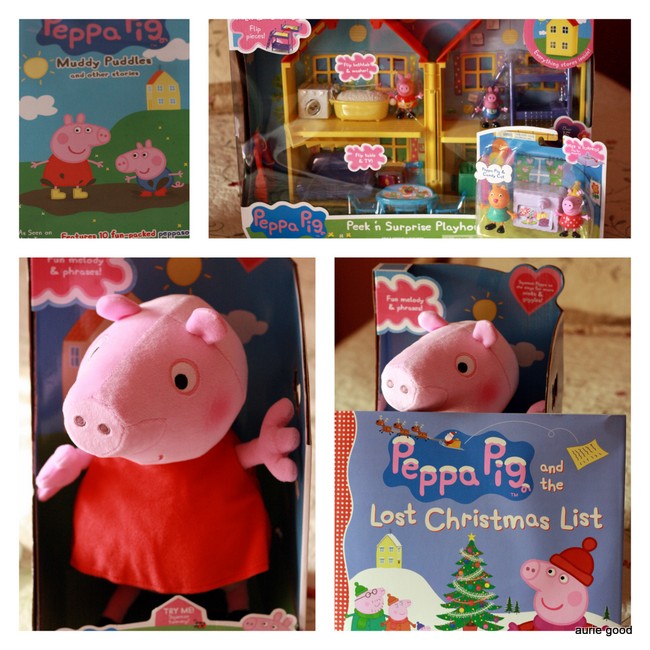 The series follows the Pig family, comprised of Daddy, Mummy, Peppa, and her little brother George. The episodes that we watched on the DVD included many animal friends that Peppa and George have adventures with. Each episode is only 5 minutes long, so they were great to watch while we were on vacation!
My girls squealed with delight over Peppa Pig's house and the enclosures. The house is sturdy and well put together. I love that all the furniture and figures can be stored inside of it, making clean up and carrying a breeze. Several pieces of furniture "flip" which makes the imaginative play so much fun! The table, the TV, the bathtub, one of the bunk beds, the sink, the fridge, and the stove all have flip fronts which allow you to *clean* dishes, *shop* for groceries, take a *bubble* bath and more. This set kept my girls busy for hours!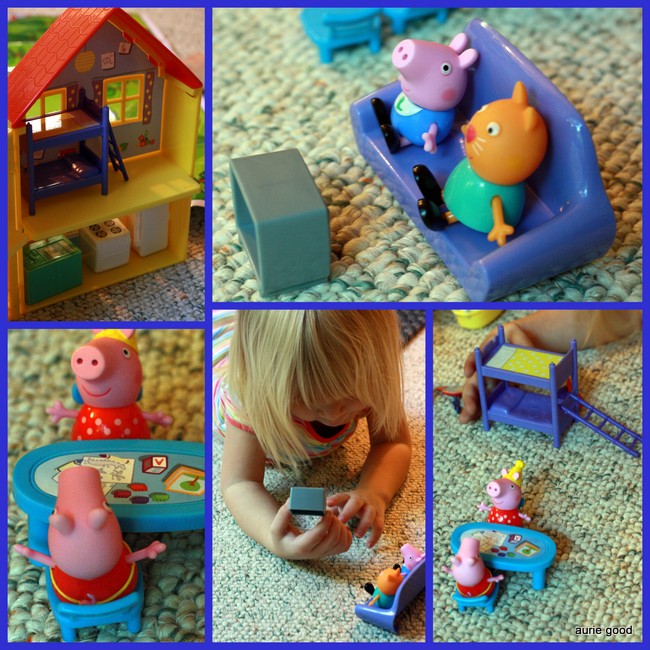 We were also sent an adorable plush Peppa Pig doll, which is cute and cuddly. The doll snorts and asks for hugs when the tummy is pressed. The girls were laughing trying to get Peppa to snort.
The book is cute and has a simple easy storyline that is fun to follow along with. We didn't read this with the girls yet, since it is a Christmas themed book, but we will be adding it to our Christmas pile as soon as December hits!
You can find more information about Peppa and her friends at www.peppapig.org.