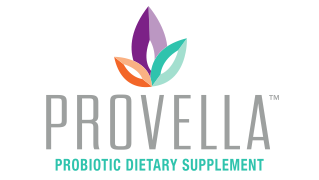 When we hear the word "bacteria," we usually think of something bad. But did you know there's "good" bacteria too? In fact, the good stuff is a vital part of our immune system and helps us digest food and absorb nutrients. There's a natural balance of "good" and "bad" bacteria in our bodies, but sometimes that balance can be thrown off by things like antibiotics, hormones levels, diet, etc. When this happens, we may have digestive and even feminine issues.
A good probiotic can be a huge help in offsetting these issues. Provella Probiotics Dietary Supplement is specially designed just for women and includes six strains chosen with our health in mind: Lactobacillus acidolphilus, Lactobacillus fermentum, Lactobacillus plantarum, Lactobacillus reuteri, Lactobacillus rhamnosus, and Bifobacterium bifidum.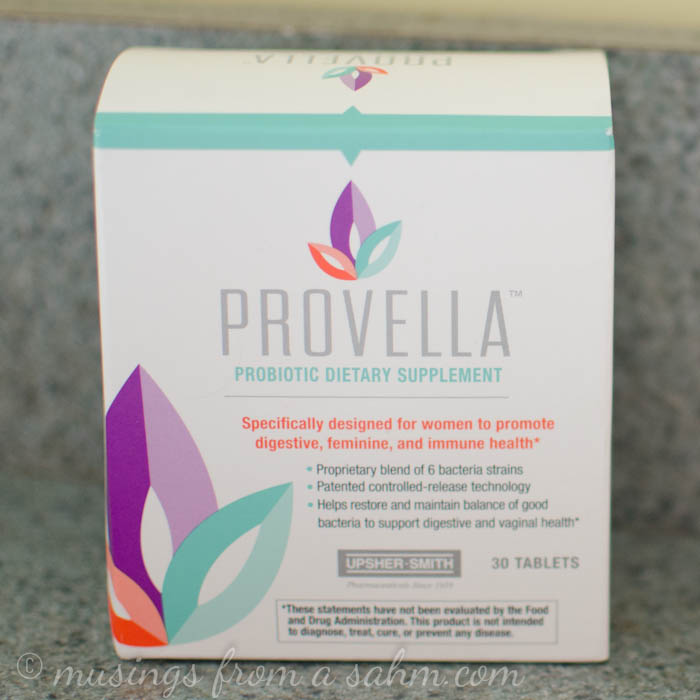 Now I may not be able to pronounce all of those long names, but I can certainly attest to the fact that they work! I've been a fan of probiotics for a long time now and I know how important they are for immune system health. I was pleased to be able to try out Provella. While there's many probiotics on the market, I like that this one is geared just for us women. We are unique and it only makes sense that we should have our own unique formula. I really like the fact that this brand includes more than the typical acidolphilus that most brands use. While that's a vital part, the other ones have great benefits and the combination of this six is great.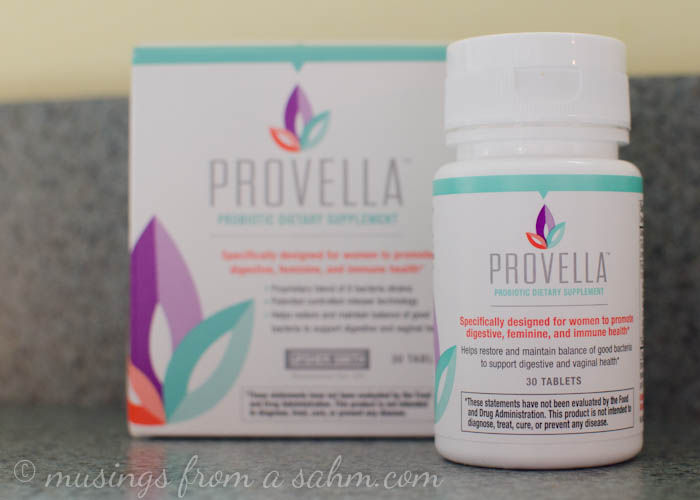 Provella Probiotics can be taken just once a day and with or without food. I've been taking it daily for about 3 weeks now and I love that I can take it on an empty stomach if I need to without any issues. I sometimes forget to take my vitamins during the day and remember just before bed, so it's a nice advantage.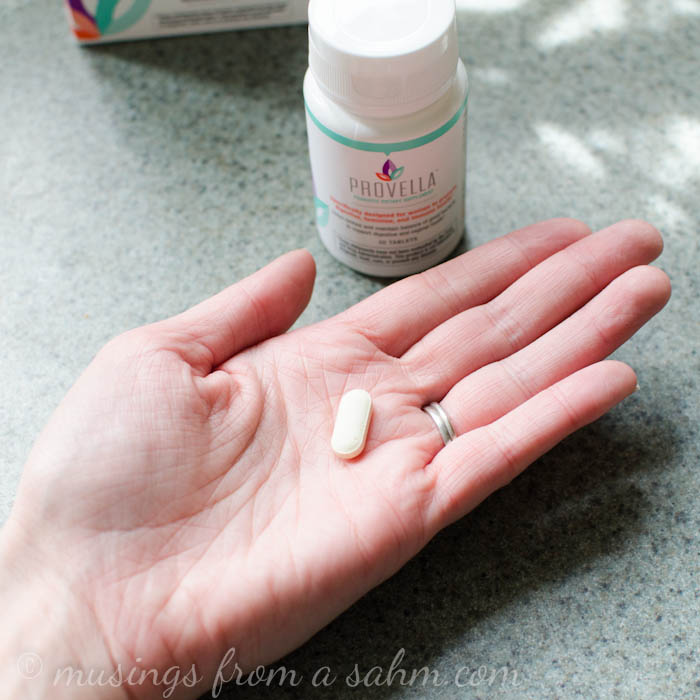 In my experience, the benefits to taking probiotics are more long-term versus a quick-fix. I'm pretty healthy as it is and I haven't noticed immediate changes with taking Provella (I was taking a different brand before that), but that alone tells me it's working. I'm having surgery next week so having a good, boosted immune system right now is more important for me than ever. And I'll be given antibiotics during surgery to prevent infection so I will continue taking Provella Probiotics to help build my immune system afterwards. I'm glad to know that Provella is on my side.
Check out this short video about Provella Probiotics
You can buy Provella Probiotics at stores nationwide and at Drugstore.com. Save $6 by printing out this coupon now!
I definitely recommend Provella Probiotics and I hope you'll give it a try!
Disclaimer: I participated in a campaign on behalf of Mom Central Consulting for Provella. I received product samples to facilitate my review and a promotional item to thank me for participating. These statements have not been evaluated by the Food and Drug Administration. This product is not intended to diagnose, treat, cure, or prevent any disease.