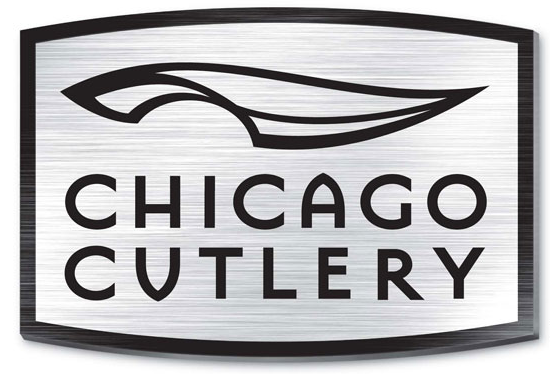 I've been a proud ambassador of Chicago Cutlery Knives for the past 6 weeks and I have really enjoyed representing this brand. The Chicago Cutlery DesignPro Knives
 are fantastic and I've been able to improve my knife skills too.
Watch this video as I demonstrate using Chicago Cutlery knives and also the unexpected surprise I discovered too!
When watching the video above, you should keep in mind that I'm a blogger/aspiring photographer; talking in front of a camera is not one of my strong suites. Haha! But I did enjoy doing it (Nate took the video with my camera) and I loved the chance to actually show you how well my Chicago Cutlery knives work. Because this is really one of those things where seeing is much better than writing it out.
In the video, I demonstrated how my three different Chicago Cutlery ProDesign knives work – I have the 8″ Chef Knife, 8″ Scalloped Bread knife, and the 5″ Santoku knife.
These knives have made my time spent in the kitchen much easier and more efficient. It's almost silly because I've been married for 10 years now, but it took me that long to figure out how effective good kitchen cutlery can be. Whether it's chopping vegetables for soup, slicing fresh bread, or cutting up meat for a beef stew, I now can handle any chopping/slicing/cutting chore with ease and speed! I used to hate cutting things, especially meat, but now I actually look forward to using my Chicago Cutlery knives!
I highly recommend that you check out these knives; you won't be disappointed!
Disclaimer: I wrote this review while participating in a Brand Ambassador Campaign by Mom Central Consulting on behalf of Chicago Cutlery and received products to facilitate my post and a promotional item to thank me for taking the time to participate.