It seems like this fall season is flying by with October already here. Halloween is just three weeks away and if you haven't already figured out what costume your children will be wearing, now is the time!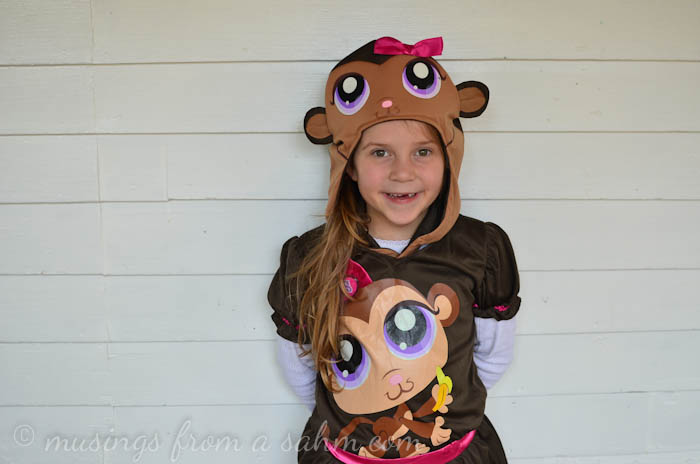 My boys are all set for their costumes, but Emily needed something to wear, so I was glad to have the chance to review something for her. There are so many choices for Halloween costumes and it can be hard to make a decision. It can also be hard to justify paying for an outfit that kids will only wear once, which is why I always buy costumes with dress-up play in mind. Emily loves to dress up and pretends to be everything from a cook to a princess. It's always fun to see what she comes up with.
This year, she and I had fun picking out her costume. From cartoon characters to cute animal Halloween costumes, there are so many options. We debated choosing a princess costume like Rapunzel, but in the end, Emily decided she wanted to be be an animal for this year and picked out this adorable Littlest Pet Shop monkey costume. She loves monkeys and has really enjoyed playing with the Littlest Pet Shop toys recently, so it was a perfect fit.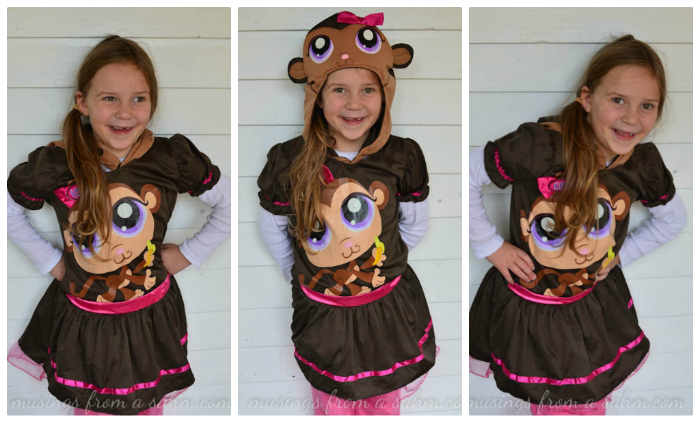 While I wouldn't say it's great quality material, it's the same as you find with most costumes and it does the job. I like that there are little details like the bow on the front and the cute monkey tale.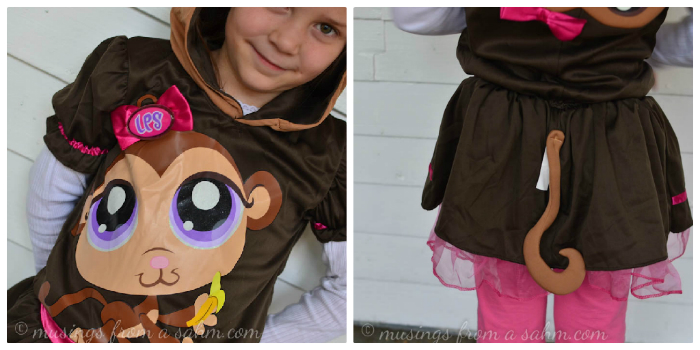 Sizing can sometimes be tricky with Halloween costumes. I always advise going bigger. You never know if you'll need to put extra layers under the costume for those chilly trick-or-treating nights (like we have to here in New Hampshire), plus they tend to run small (in my opinion) anyways. Even though Emily generally wears a size 6 now, I ordered the size medium (7-8) for her and I'm glad I did. It fits her perfectly.
Emily loves her new costume and I'm happy too!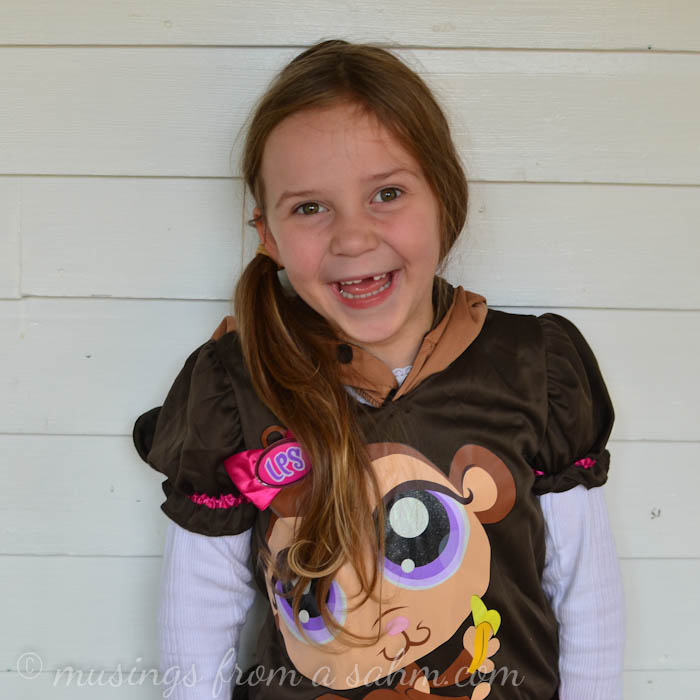 What are your children wearing this year?