I haven't been up to taking all the photos I usually do this past month so, for this week, I looked through some photos in August. And I realized I never posted about the incredible moth we saw in our garden back in August! It's called a Hummingbird Moth.
Nathan and I were outside and happened to see this odd insect flying around our butterfly bush. Nathan thought it was a hummingbird – I knew it wasn't and thought it was more of a butterfly or moth. But I had never seen anything like it before. We consulted our handy "bug book" and sure enough found it – a Hummingbird Moth. Luckily, it stayed around long enough for me to grab my camera!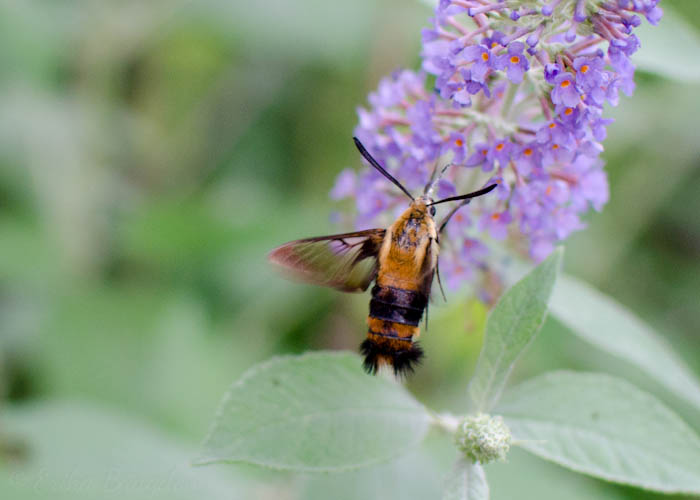 It's absolutely fascinating! As you know, most moths fly around at night, so this is an odd one, in that it prefers bright daylight. It hovers just like a hummingbird and is about 1.5″ long.  Isn't it neat?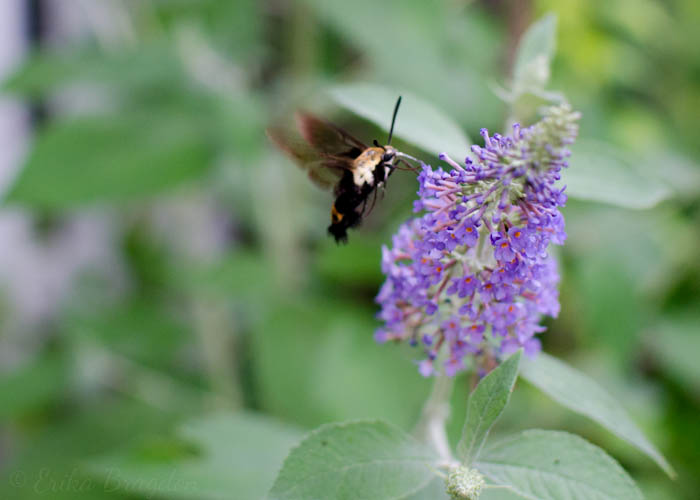 Okay, it's your turn to link up to our Wordless Wednesday linky!