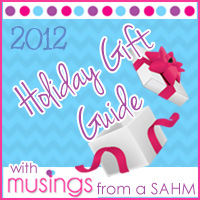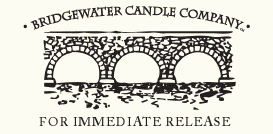 It's that time of year again. That time when we get excited to give each other gifts that will put a huge smile on our loved ones faces. That time when we eagerly wait to see what we've been given. It's fun, suspenseful, and really hard to contain our excitement. Aren't you getting excited just thinking about it?
But what do you love more, opening that gift you've been waiting for or watching your loved one open a gift that you got especially for them? I don't know about you, but I love giving gifts. It's one of my love languages, I love to pick out a gift for someone that I know they will love and appreciate. I love coming up with something that is personal and practical. I love watching them open it and get excited because not only is it something they will enjoy, but they know they are loved and known.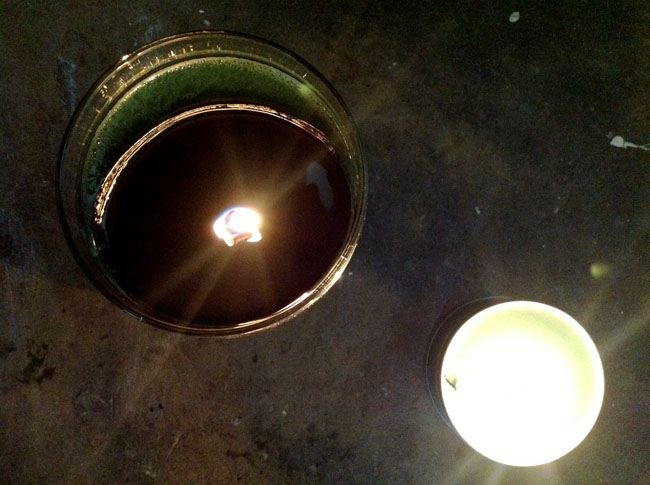 Did you know that studies show that we are happiest when we give? How awesome is that? It is in our human nature to want to give. What if this holiday season, everyone focused on giving rather than receiving? What if we taught our kids that it is greater to give than to receive? How much happier do you think the world would be?
Bridgewater Candle Company can help us practice giving this holiday season. They have partnered with Rice Bowls (a non-profit whose mission is to feed orphaned children worldwide) and with every purchase, they donate enough money to feed a child in need for an entire day. Purchasing a candle as a gift for a friend not only provides a cozy and warm scent for their home, but food for an orphan in Haiti and other parts of the world. Bridgewater Candle Company says that they 'are committed to sharing this warmth and hospitality with the world because [they] believe that everyday matters to everyone.' How beautiful is that?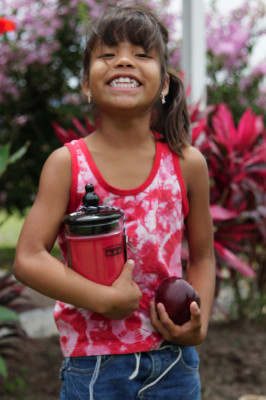 'Nearly 144 million children across the world are orphaned. Every 2 seconds, another orphan dies from malnutrition. Join them to change the snapshots of life for children around the world.'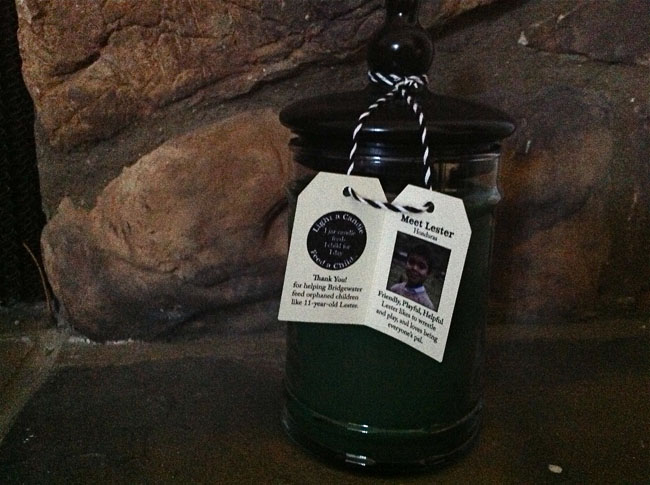 On the tag of the candle is a picture and name of a child being blessed by a Bridgewater purchase. It can serve as a personal reminder to our friends, kids and to ourselves that there is more to life than ourselves and gifts. The picture gives a face to children from all over who don't have families to celebrate the holidays with tells us that by giving, we can make a difference.
Their candles are also clean-burning with a natural soy blend that is formulated for maximum fragrance and longer burning times so you won't have to worry about "saving it for a special occasion."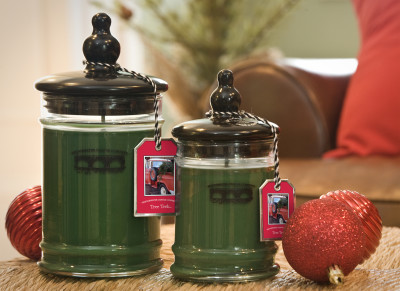 Plus, Bridgewater Candles have some amazing holiday scents that are sure to get you in your cozies and snuggled up by the fire this holiday season. Tree Trek is my current favorite. I have been burning it all month and it has made Christmas come early in this house! It smells just like a Christmas tree, which is one of my favorite smells. I love how you can also get matching scents for other areas of the house, like the Reed Diffuser for your bathroom, or the Fragrance Mist for your car or even your suitcase as you travel!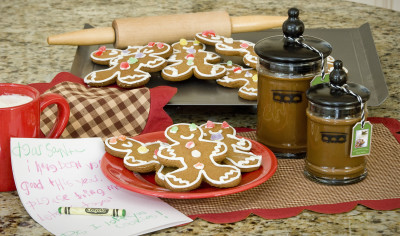 Another great holiday scent is Dear Santa. The smell of freshly baked sugar goodies, cinnamon, nutmeg, and ginger will warm any home – I'm sure of it. They also have some other fun holiday scents including Mistletoe Wishes, Christmas Bliss, Frosted Berry, Silent Night, and Snow Day. Does this not get you excited for the holidays? And if you're not into holiday-specific scents, they have plenty of other scents that you can burn all year long!
Join me and Bridgewater Candle Company in practicing giving this holiday season. Use it as a special moment to teach your kids and friends the joy of the season and help feed orphans all over the world. Your gift can make a big difference in a child's life.
And trust me, it's worth it.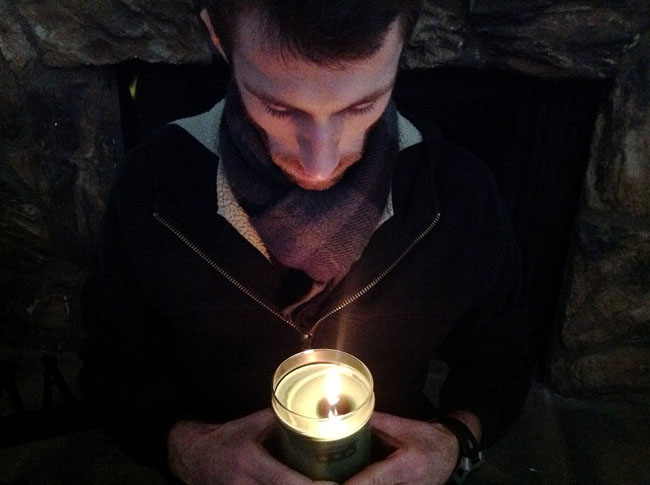 If you want to know more about Bridgewater Candle Company's relationship with Rice Bowls, I suggest you watch this YouTube video.
Bridgewater Candle Company products can be purchased online here or at a local store found here.
(Large jar candles: $20; Small jar candles: $14; Other products: $1.50 and up)

Win It:
1 lucky winner will receive a holiday fragrance package: 1 Large Jar Candle, 1 Reed Diffuser, 1 Fragrance Mist and 1 Sachet in the their choice of either Tree Trek or Dear Santa

CLOSED