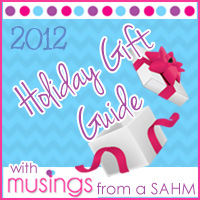 Have you ever been to someone's house and noticed a wall hanging that you loved? How about when you've seen a Pinterest photo of a beautiful wooden sign that would go perfectly in your dining room? And we've all had moments when we hear a quote that sums up our family perfectly. But you can't just walk into Target and find it. So are you out of luck? Not anymore. You can stop looking because I'm excited to introduce you to Kylee Syms Custom Signs!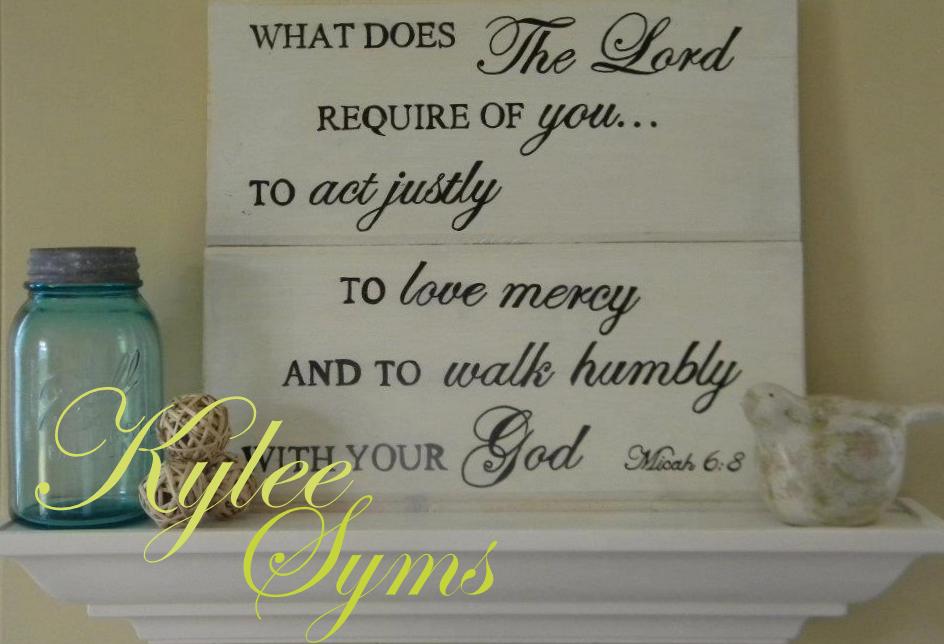 Kylee Syms Custom Signs is owned by my dear friend, Kylee. She's a wife and mom to three children, and has turned her talents into something that can benefit her family.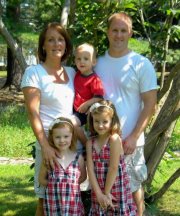 Kylee started her custom signs business earlier this year when friends and family began asking her to make custom pieces of wall art, based off the signs she had in her own home. And, as it often does when there's a great idea, word began to spread. Now Kylee has her own website, where YOU can order a beautiful custom sign for yourself or your family! Just in time for the holidays!
Kylee is crafty in a way that I could only dream of. She can take an old piece of wood and transform it into a charming country custom sign. It's incredible!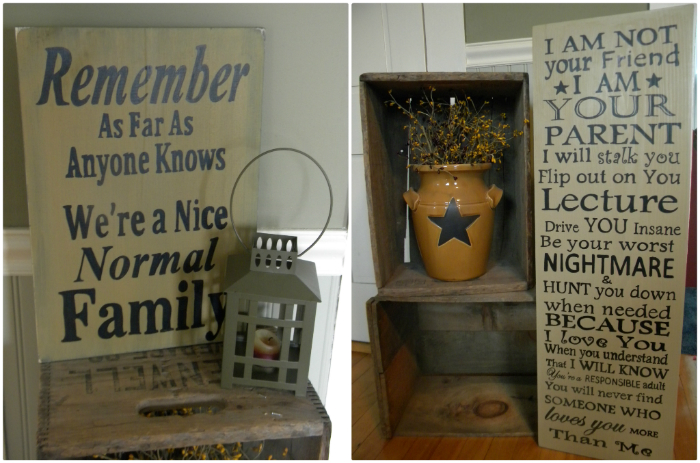 Remember when I posted a picture of my clean house sign? It says "My house was clean yesterday; sorry you missed it." Many of you commented that you would love to get a sign like this. (It does sum up the life of a mom, doesn't it?)
Kylee made it! So now you can get your very own! It's just $20 for a beautiful 11×7″ sign like this!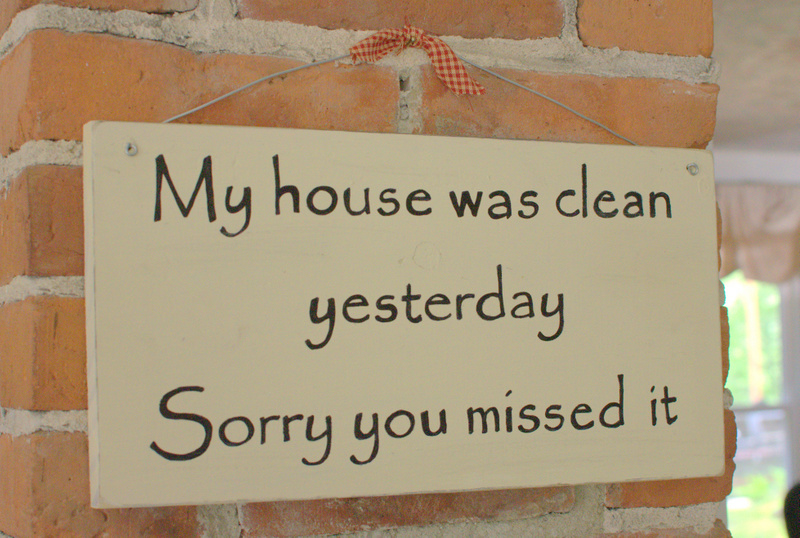 The possibilities are nearly endless as it's up to what you want! Kylee will work with you to come up with the perfect sign you have in mind.
Maybe it's a beautiful hand-painted sign with your child or grandchild's name and your favorite quote or verse. What a great Christmas gift idea – or for a baby shower too!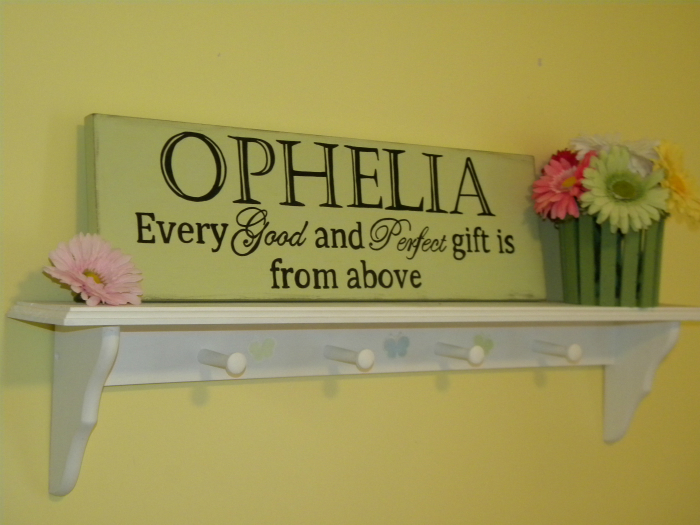 Or a family name sign, like the one Kylee made for my family – it's in my living room and I have received so many compliments on this!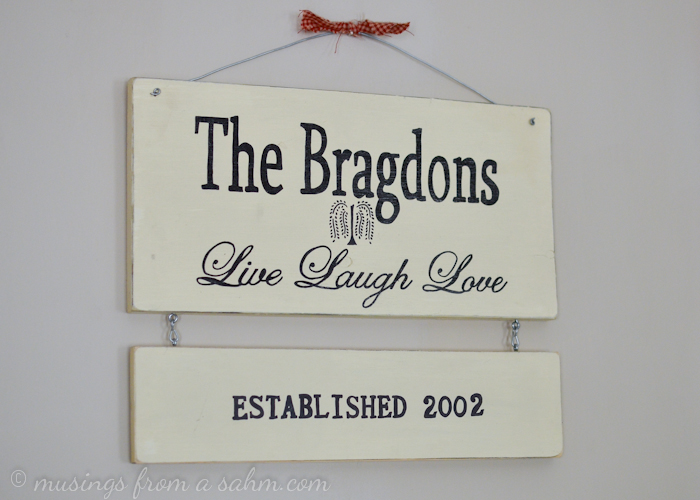 Here's a few more examples of Kylee's custom signs: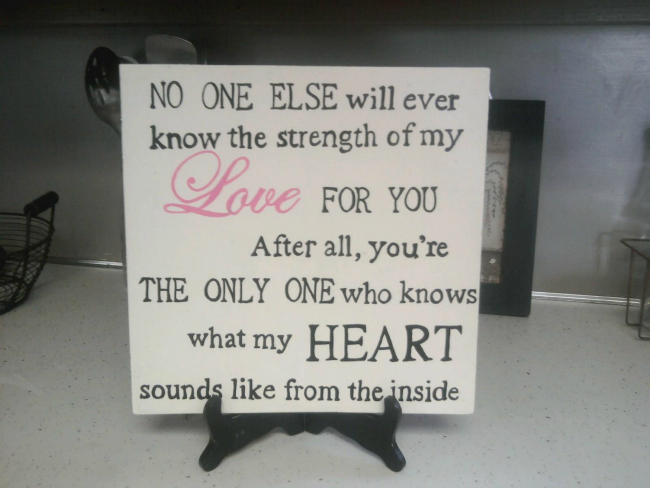 I love this "Welcome to the Porch" sign Kylee has in her own home: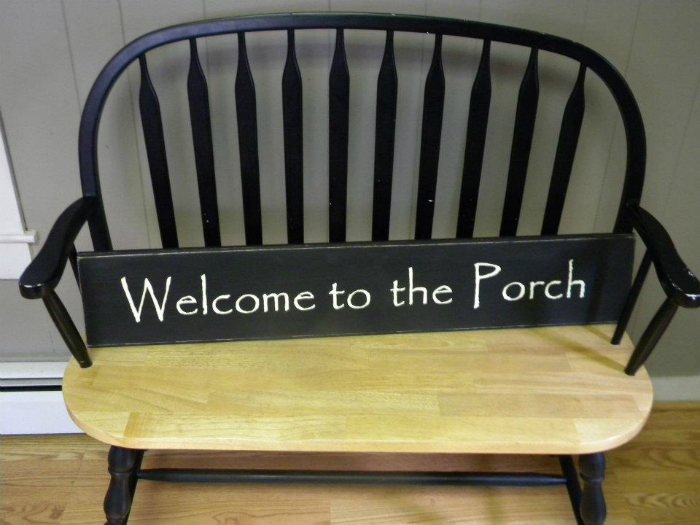 As you can see, Kylee Syms Custom Signs has the perfect gift idea for anyone! I can't say enough about how much I love Kylee's work. You won't be disappointed.
Buy It:
Go to Kylee Syms Custom Signs and place your order.
Prices will vary.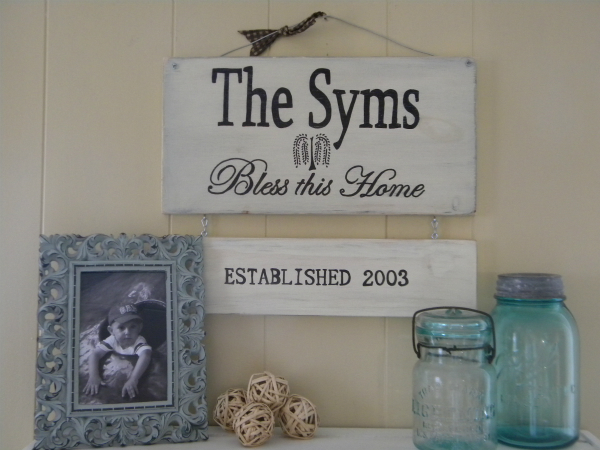 Win It!
1 lucky winner will receive a Custom Family Name Sign from Kylee!
(valued at $30!)
Just like the sign pictured above – customized for you!
CLOSED