How was your Easter, dear friends?
We had a wonderful relaxing Easter with family and friends and lots of yummy food.
We went to church on Saturday night because our sweet friend/neighbor, "Grandma Rose," came with us and wasn't able to go Sunday morning. (Our church holds a once-a-year-Saturday evening service + two on Sunday mornings for Easter because so many people come.) It turned out to be a great advantage to stay in on Sunday morning, instead of rushing around all morning.
Here's a few of my favorite photos of our Easter morning.
Nate reading how Jesus is alive to the kids: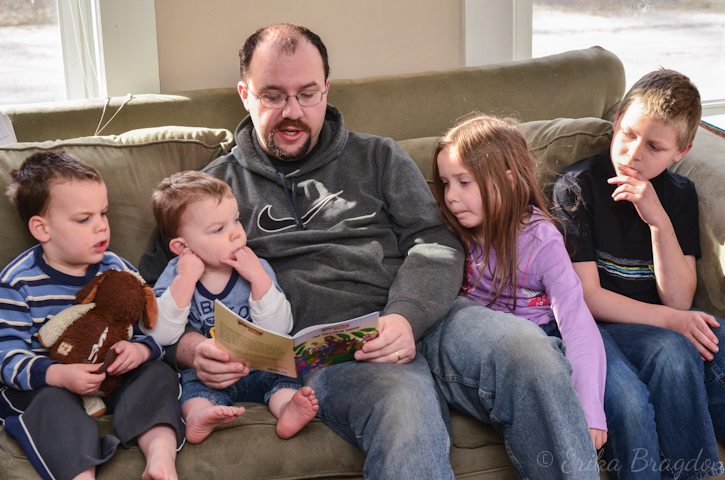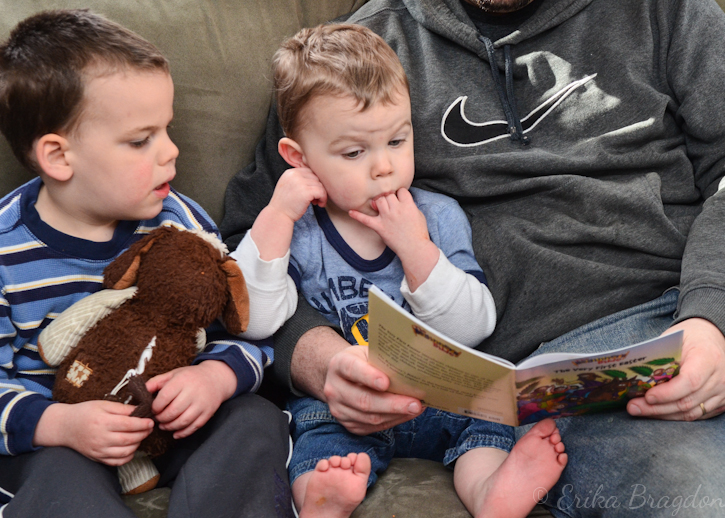 It's rare moments when I can capture both my sweet little boys both sitting still! Totally melts this mom's heart!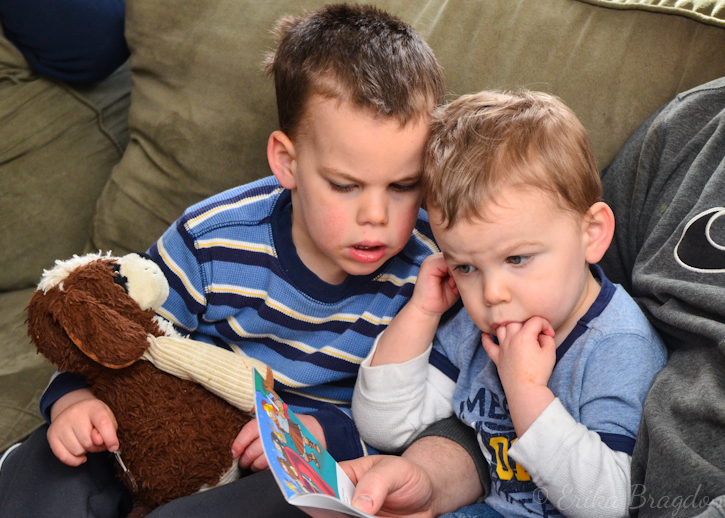 We have a special family member staying with us – my brother, Jonathan! It was wonderful to have him here for Easter. Naturally the kids adore their Uncle Jonathan and we all love spending time with him.
(And yes, Jonathan and I are brother/sister by blood. 🙂 We have different fathers so it confuses people.)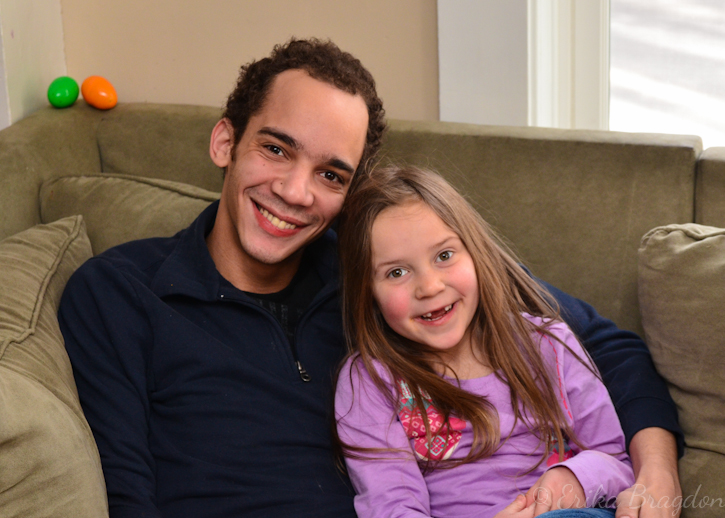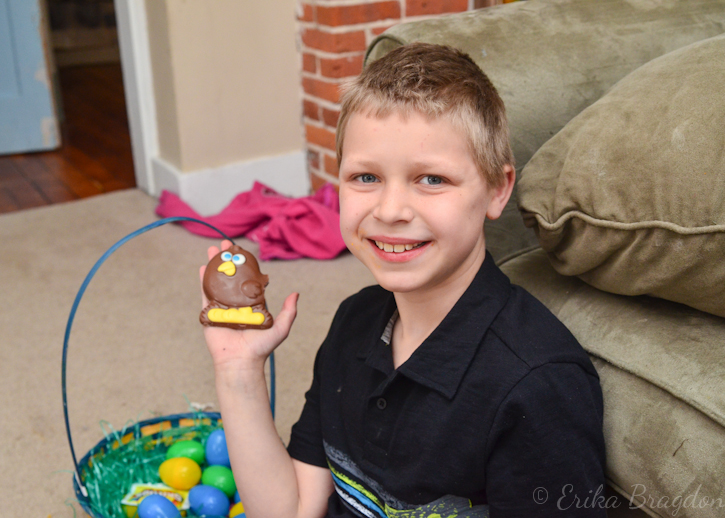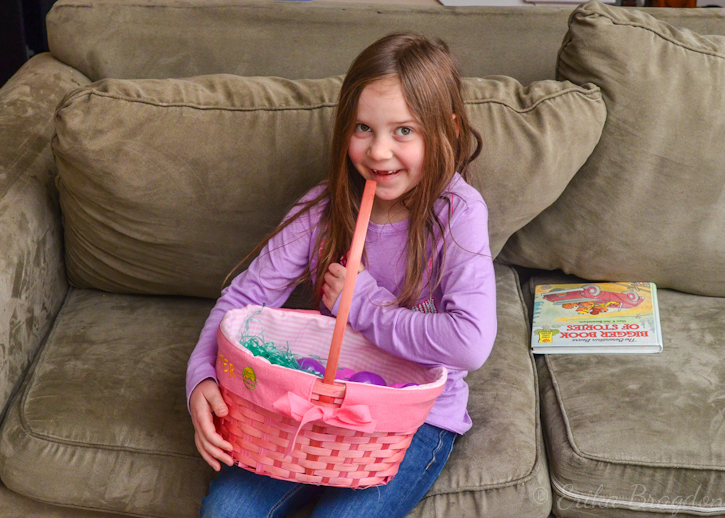 Lukey had me laughing here – I have no idea why his arms were outstretched.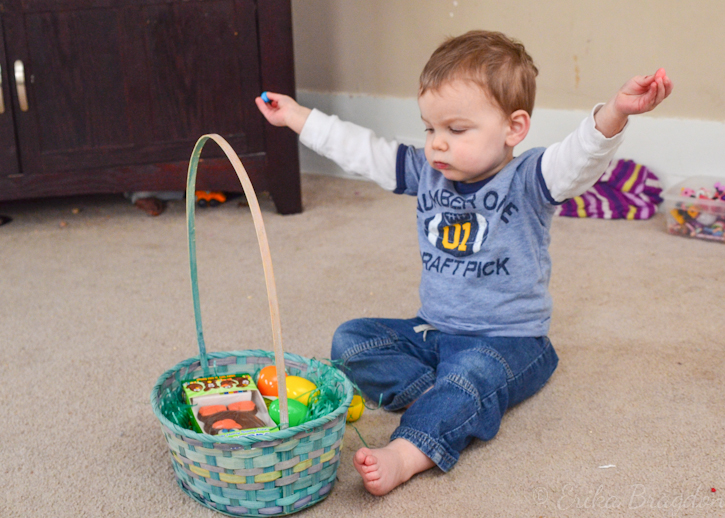 Luke collected all his jelly beans and arranged them in a pile on the carpet. Plus a single tootsie roll that he later sat on. Haha. I wish I had snapped a photo of that!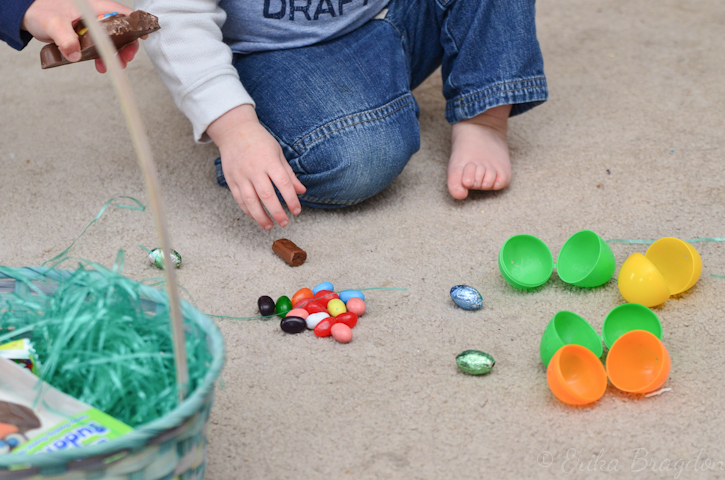 My sweet Joshua collecting eggs from the Easter bunny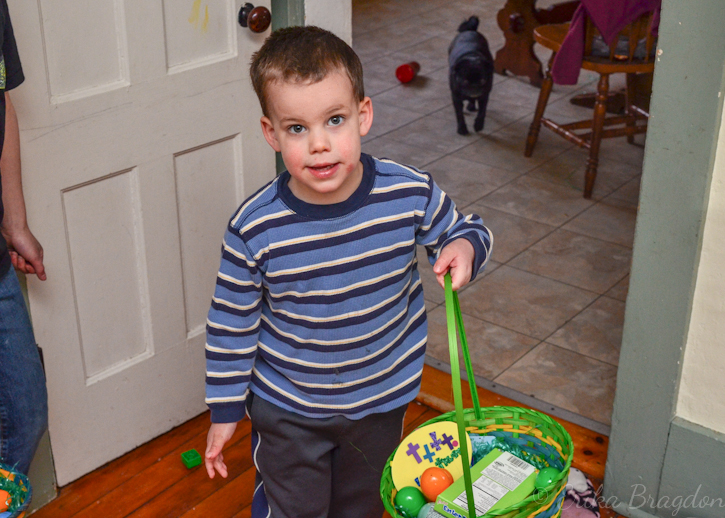 Lukey – so serious!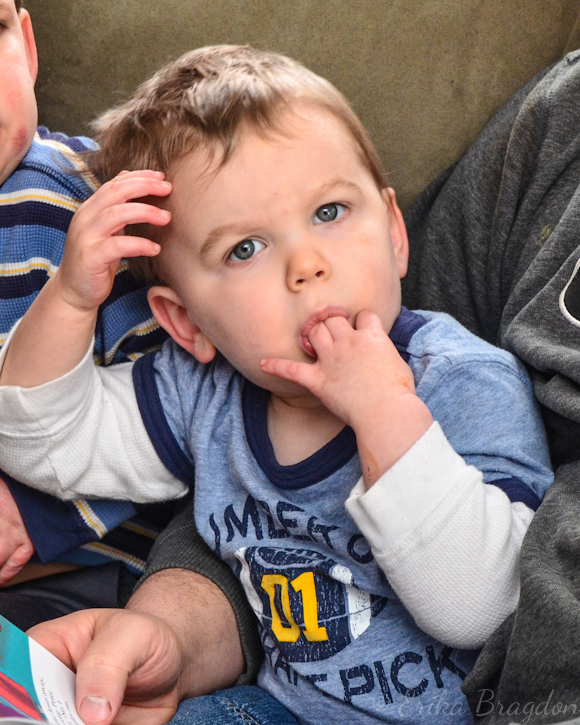 And lastly, my lemon meringue pie. I hadn't made one in a long time and I was proud of how good it turned out!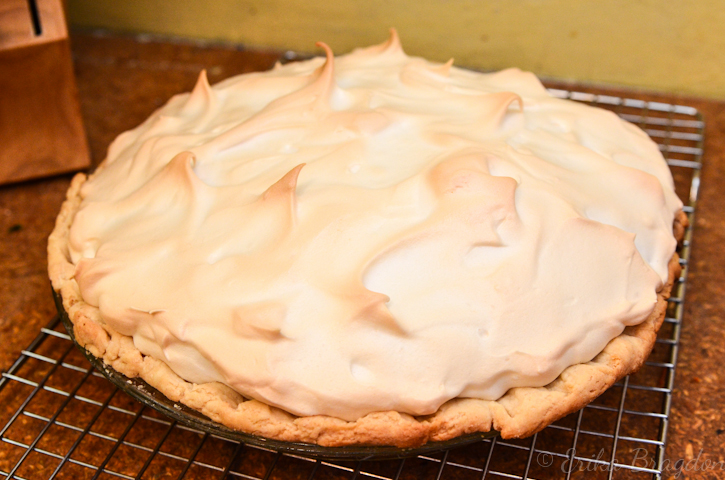 Would you be interested in my lemon meringue pie recipe? I've learned some great tips on how to get a fantastic meringue!