Creative Play is one of the most important skills that we should instill in our children. With so many electronic games and gadgets available, it can be hard to find toys that allow the child to be in control of the action and make up the stories as they go along. Even harder to find is a toy store that caters to creative and imaginative play instead of the latest and greatest toy.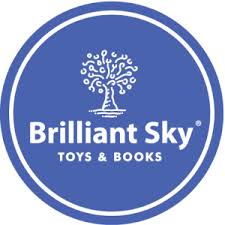 I am excited to introduce you to Brilliant Sky Toys and Books, a unique store that strives to offer the highest quality toys and books in a creative and expressive environment. Their commitment to offering a place where everyone can play is what sets them apart from other toy chain stores. Brilliant Sky Toys and Books is based in Brentwood, Tennessee and offers more than 10,000 high quality specialty products. As an added bonus, Brilliant Sky Toys and Books offers their customers a concierge type customer service, where you are guaranteed to find an item to delight the gift recipient, complete with gift wrapping!
Brilliant Sky Toys and Books just announced their 4th Annual Brilliance Awards, a collection of 12 of the best toys this year. What sets these 12 apart is that they are made for imaginative play and are designed to engage the child's brain. We were lucky enough to get to review the Calico Critters Tree house! My girls have had their eyes on Calico Critters for over a year now, but we told them they had to wait until Bella turned 4 years old. Two days before Bella turned 4 a box arrived at the door containing the following goodies: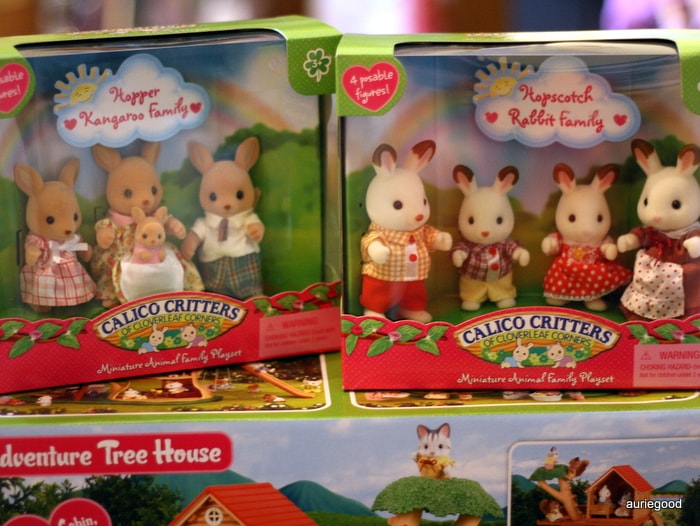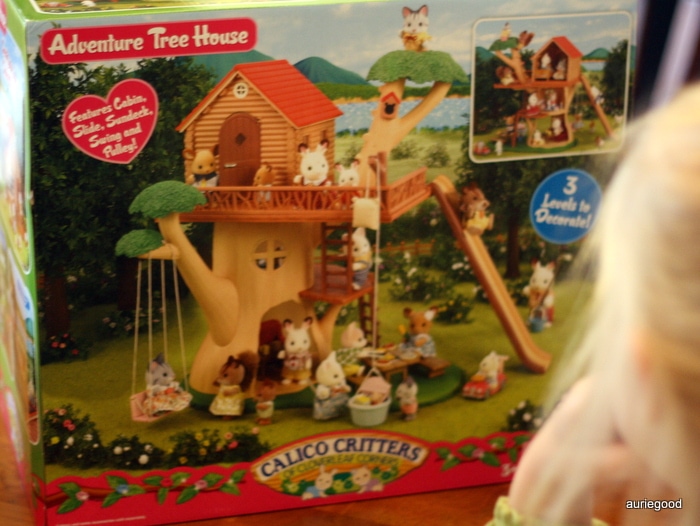 They were so excited that we unpacked the box and had to set the Tree House up right away! I was a little concerned when I saw the pile of pieces….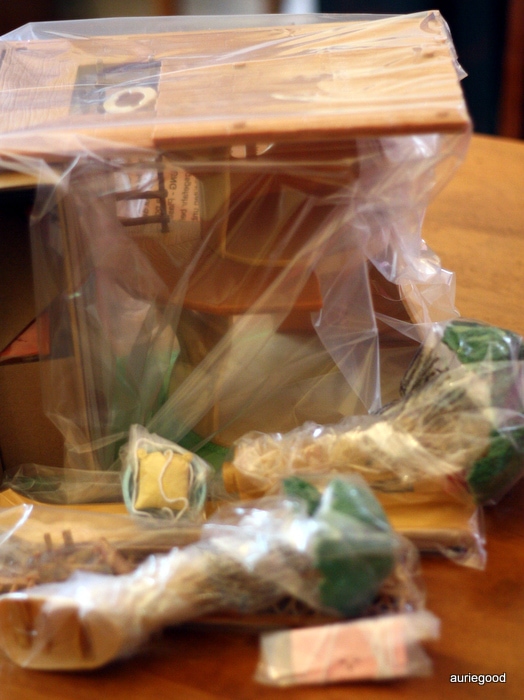 But I got it together in less than 15 minutes with no problem! The directions were very clear, and everything snapped into place. The entire piece is made of plastic, and I wasn't sure how well it would hold up to play, or if I would constantly putting it back together.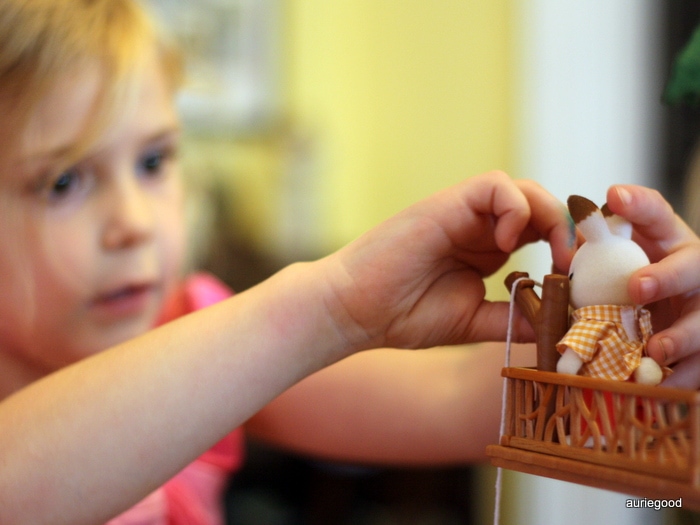 After 2 weeks of every day play, I am thrilled that the Tree House is still in one piece. It's been moved from room to room, had the swing taken off and the slide moved, and it's still as sturdy as the day it arrived.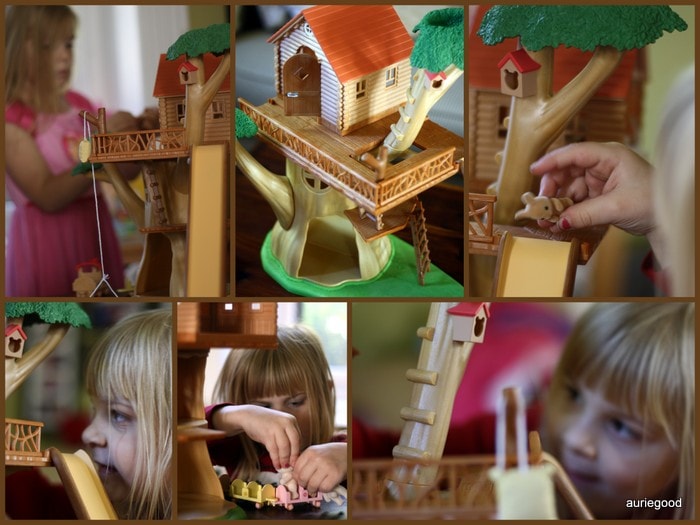 Even better, my girls are having a blast with the Calico Critter families. They are making up stories, both separately and together and using their imaginations to have tea parties, a fire rescue, a picnic in the tree, sleepovers and more. Bella, who has a hard time concentrating during school, has been having her family have homeschool day! She goes over the lessons and has them sing the Timeline Song from Classical Conversations. It's so adorable!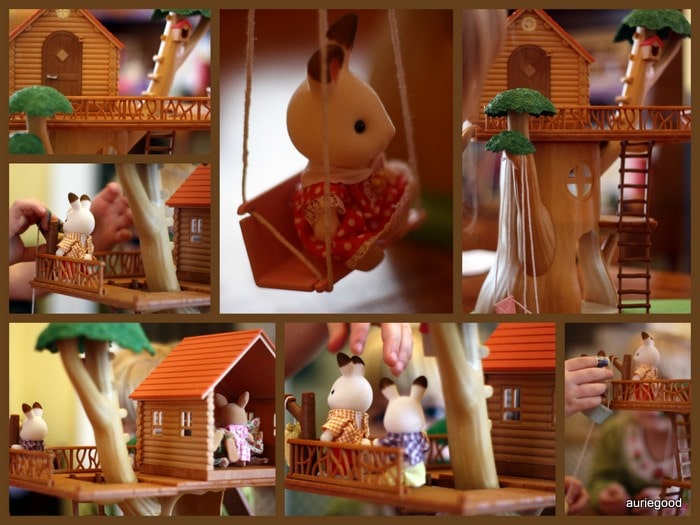 There are 15 Brilliant Sky Toys and Books store across the country. You can check to see if one is near you by clicking here. If you are lucky enough to have one near you, please head on over and check them out! I have a feeling you won't be disappointed. Sadly there isn't a Brilliant Sky Toys and Books store near us at the moment, but I'm thinking that NJ/PA might be a great place for a new store!