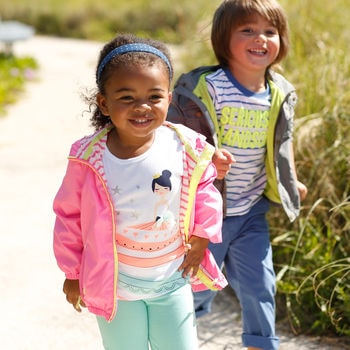 It's a blustery day here in New Hampshire today. It's exactly 9 degrees outside and it's noon. Add to that, it's snowing and quite windy. Not my idea of spring. Thankfully, I know winter won't last forever. Spring isn't far away and with that comes warmer days with sunshine, spring flowers, green grass, and days spent enjoying the beautiful outdoors.
It also means it's time to sort through my children's wardrobes and do some shopping. With four children, we go through a lot of clothes. So I always look for clothes that are good quality, reasonably priced, and fashionable. Carter's fits the bill perfectly.
Carter's has been my favorite children's clothing brand since I first became a mom. When I was expecting my first, I remember visiting a Carter's store and stocking up on newborn essentials. And all four of my babies came home from the hospital wearing a Carter's outfit.
It's no surprise that I plan to visit Carter's to pick up some spring clothes. And as usual, they have a great selection to choose from. Their new spring line is adorable! With so many styles and colorful patterns, their clothes range from infant all the way to size 12. They can outfit all four of my kids!
Even though winter is still very much here in New Hampshire (and possibly for you too), we can still think spring! And I've had fun making up some Carter's spring style outfits. Check out what I found:
First, there's an outfit for my 4 year old, Joshua. I call this the "Beach Retreat" theme: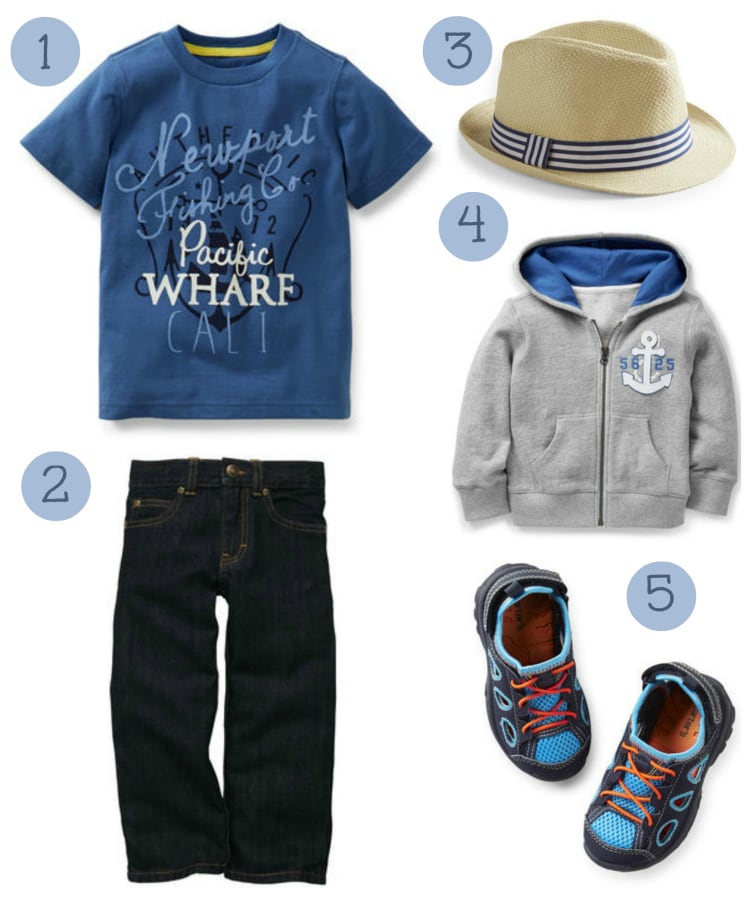 1. deep sea fishing tea, 2) 5-pocket jean, 3) fedora hat, 4) french terry hoodie, 5) carter's closed-toe sports sandals
And then there's the beach! I thought this "Crabby Seaside" swimwear outfit was absolutely perfect for my 3 year old, Luke. He's so active, the bright red will be easy to spot. Not to mention it's cute and he'll love the crabs.
1) short-sleeve rash guard, 2) crab swim trunks, 3) aviator-style sunglasses, 4) cotton twill safari hat, 5) carter's crab flip flops
Ready to do some shopping? Find the closest Carter's store to you.
I also created a Pinterest board showcasing my "Carter's Spring Style: Spring Vacation" theme:
Follow Musings from a Stay At Home Mom's board Carter's Spring Style on Pinterest.
Create your own Carter's Spring Style board on Pinterest and be entered to win a $50 Carter's Gift Card!
GIVEAWAY CLOSED: The lucky winner is Julu B! Congratulations!