My kids love juice drinks.
I, however, am not a big fan of the kids drinking juice. Many juices contain so much sugar, it's not much better than drinking soda. And they often contain high fructose corn syrup (something we've been avoiding since Nathan was diagnosed with ADHD last fall) with only about 10% actual fruit juice. That's not even getting started on the artificial sweeteners.
Call me a mean mommy, but there's been no juice in this house for my kids.
But then I heard of the new fruit flavors from Mott's – Fruit Punch Rush, Wild Grape Surge and Strawberry Boom.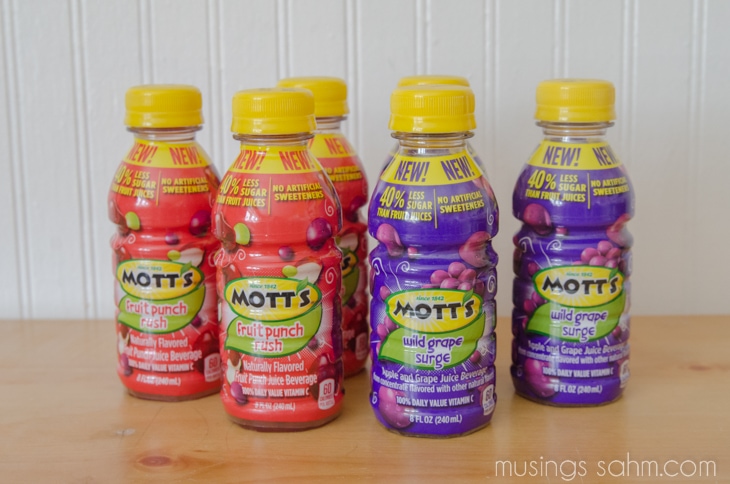 These bold new flavors are perfect for older kids as they're not just typical apple juice.
Mott's fruit flavors contain:
no high fructose corn syrup
no artificial sweeteners
40% less sugar than fruit juices
100% daily value of vitamin C
one full serving of fruit per cup (with at least 50% juice content per bottle)
I found myself nodding my head. Now THAT's a drink I could get on board with for my kids.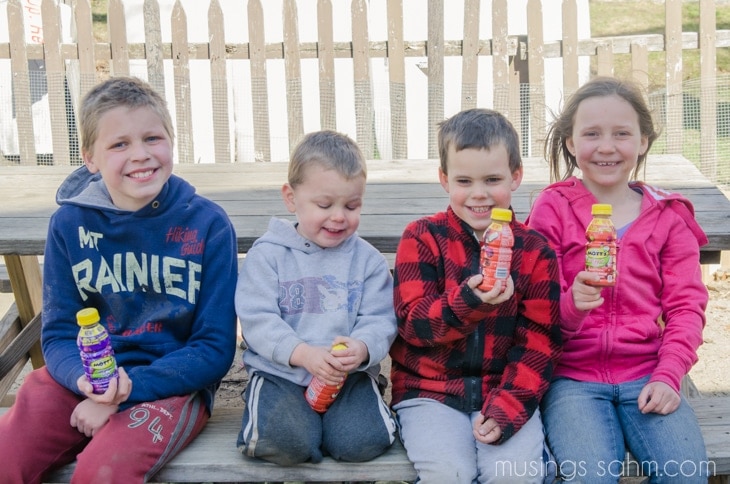 We tried out Mott's Fruit Punch Rush and Wild Grape Surge. My kids were excited, they started shouting: Ready. Set. Go! Let's try it!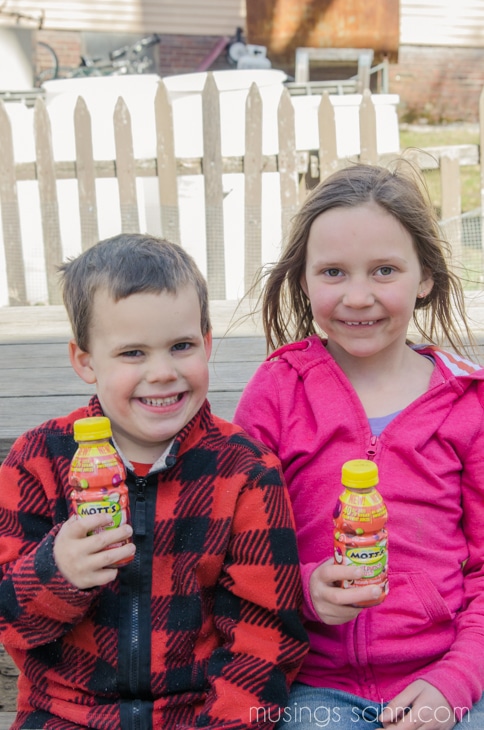 The kids all loved it. Emily said Mott's Fruit Flavors were the best juice ever. Joshua smacked his lips and asked for more.
The look on Luke's face with his own bottle said enough right there.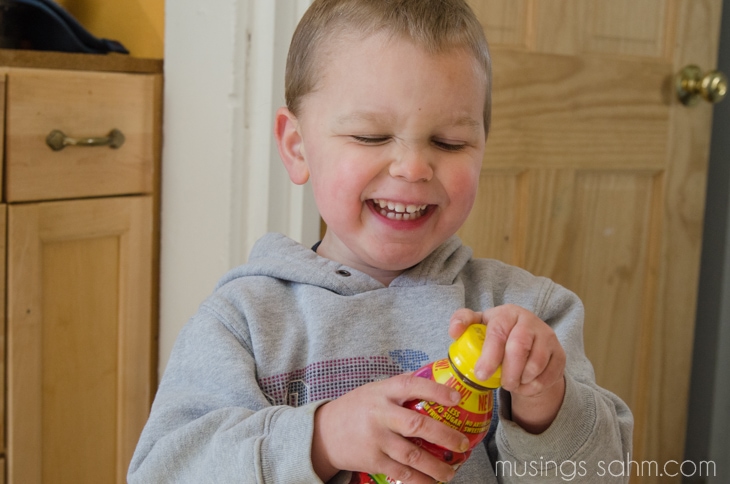 Even Nathan said Mott's deserved two thumbs up. (He's very picky so that's a compliment for sure.)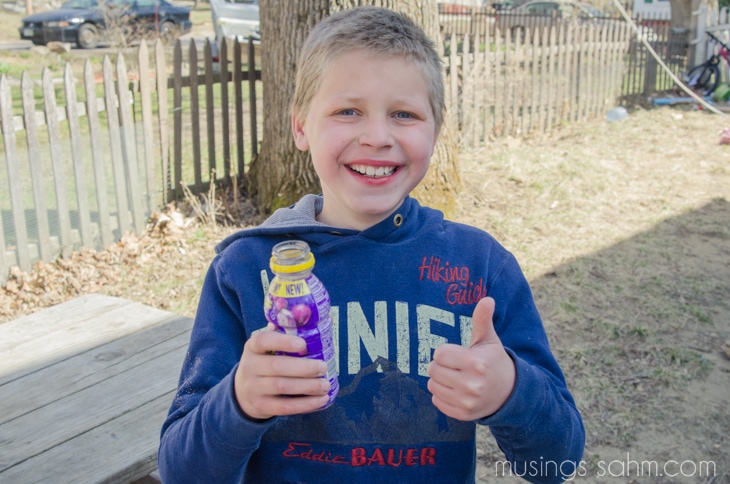 Mott's Fruit Flavors come in two different sizes: a convenient 8 ounce size and a larger 64 ounce bottle.
I plan on picking up a 64 ounce bottle when I head to the grocery store next – it's perfect for our big family. But I'll be buying more of the 8 ounce sizes too because they're perfect for on-the-go. Just this afternoon, Emily grabbed a bottle (the only remaining one in the house) for a quick snack as she went to her horse back riding lesson.
If you're looking for a new beverage for your kids, I highly recommend Mott's Fruit Flavors. Your kids will love it and so will you.
Ready. Set. Go! Now you try it!
GIVEAWAY Closed – the winner is Heather P!