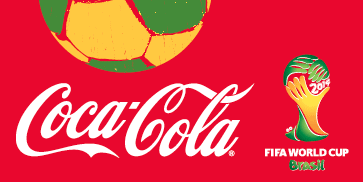 I'm not a huge soccer fan, but even I've caught wind of the excitement surrounding the 2014 FIFA World Cup in Brazil this year. I've never seen such excitement over soccer, especially here in the US. (Excuse me, football, as every other country calls it.)
"Happiness Flag"
Coca-Cola has joined the thrill and created a super cool flag to celebrate all these countries coming together. It's called the Happiness Flag.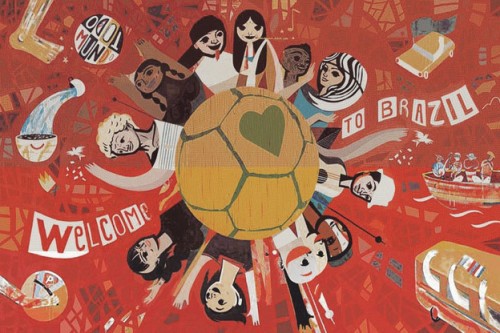 Originally crafted by a talented Brazilian artist, Coca-Cola remade it using thousands of photos of people from all around the world. From a distance, it looks the same as the original painted flag by the artist, but up close there are over 200,000 images. This is the world's largest photomosaic flag. Pretty cool, huh?
"The World is Ours" Music Video:
The song "The World is Ours" was originally released last September, but it's been "amped-up" in a remix as Coca-Cola's song for the 2014 FIFA World Cup. I didn't know what to expect when I first watched the music video, but it quickly made me want to get up and dance! The rhythm is so catchy and inspiring. Aloe Blacc and David Correy are an amazing pair in this song. You won't want to miss this one.
"The World Is Ours," written by world-class songwriting team Rock Mafia, aims to capture and share the energy, passion and rhythms of Brazil with millions of soccer fans around the world. The song was produced by Brazilian-born Mario Caldato Jr., features Brazilian percussion band Monobloco and brings a variety of Brazilian musical flavors – including samba, baile funk and technobrega – to the world.
]
Look out for Coca-Cola limited edition FIFA World Cup branded bottles, fridge packs and collectible can designs. Celebrating soccer, happiness and the power of the world's most popular sport to bring people together, these package designs will be on store shelves nationwide in May and June.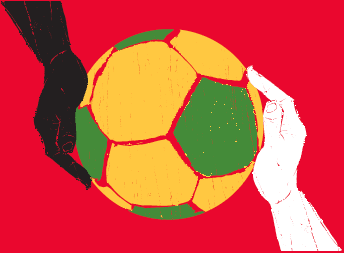 GIVEAWAY CLOSED: The winner is Deb J! Congratulations!