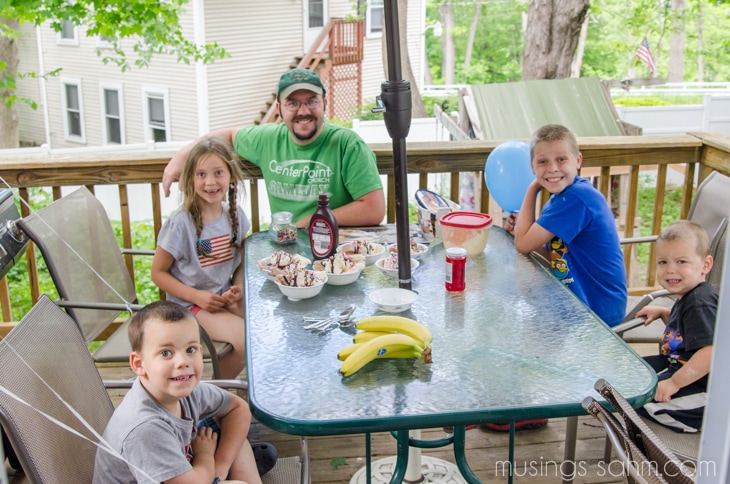 We finished our homeschool year this past week. Nathan has completed fifth grade and Emily is done with first grade. Joshua attends our town preschool and he is graduating tomorrow. (It cracks me up that preschool has graduation. It's oh so cute!)
Each year, we have a tradition when school is over – we go out for ice cream. This year is a little different. We're (hopefully) moving this summer and really watching our budget. So we decided to have an at-home ice cream party for our school is over celebration. Dad makes an awesome homemade ice cream sundae with bananas, homemade whipped cream, chocolate syrup, sprinkles, and a cherry on top. And it's far cheaper picking up all those ingredients from the grocery store than taking 6 people to Dairy Queen.
We decided to make it a genuine party. And what's a party without balloons? That's how we were introduced to Balloon Time.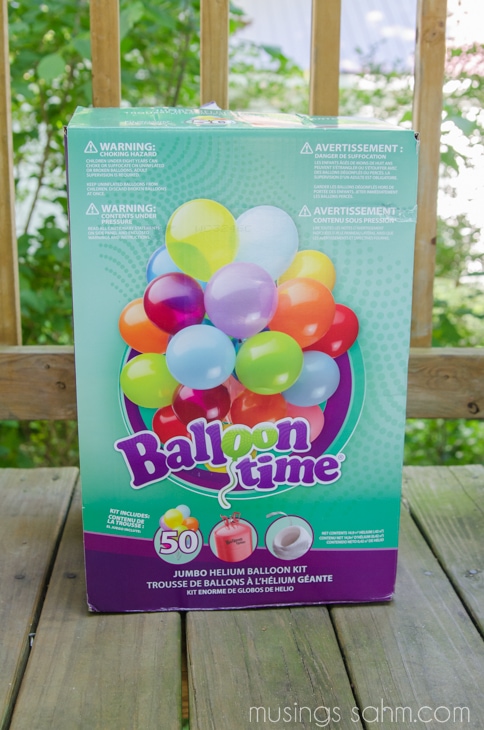 Balloon Time is a portable helium tank balloon kit. Instead of trying to haul a huge bunch of balloons in your vehicle (ever tried that? It's not fun.), you get to blow the balloons up right at home or wherever the party is. Now that's convenience.
Now, if you told me this was an option before, I would have said thanks, but no thanks. A helium tank? Um, that's gotta be expensive, right?
Nope. I discovered that Balloon Time is super affordable. I found a a kit for just $24.99. (You can also find Balloon Time at party stores, craft stores, a few grocery stores, even Walmart. So it's affordable and easy to find.)
The kids couldn't wait to try out our Balloon Time kit. (I can't hide anything from them.)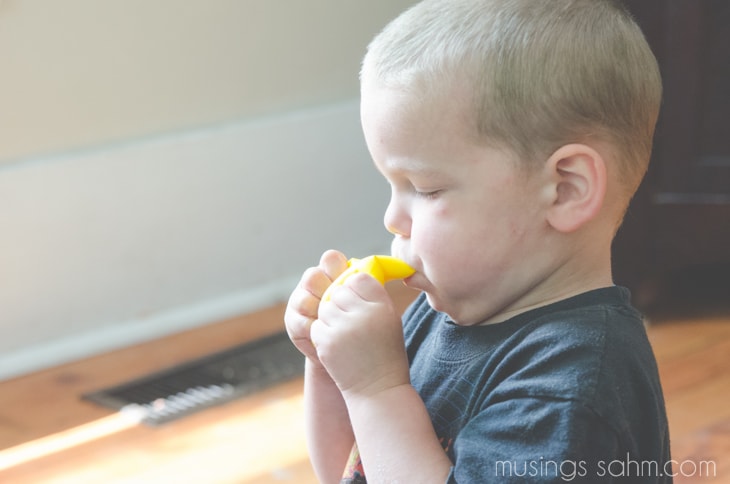 On Friday, when it was time for our school is over celebration, we gave our Balloon Time Kit a try.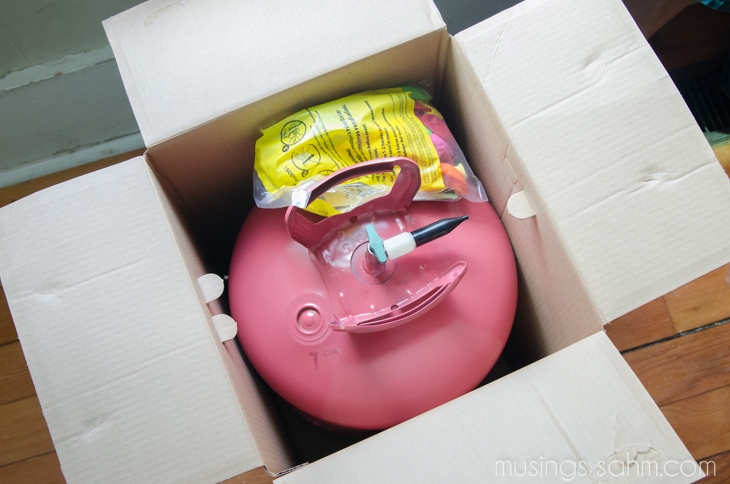 Inside is a tank of helium, a package of balloons, and some ribbon to tie onto the balloons.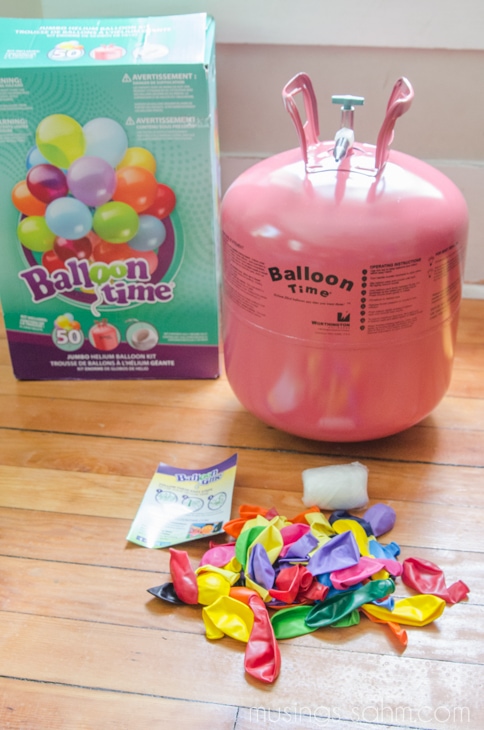 We followed the instructions and found that it was super easy to fill up the balloons.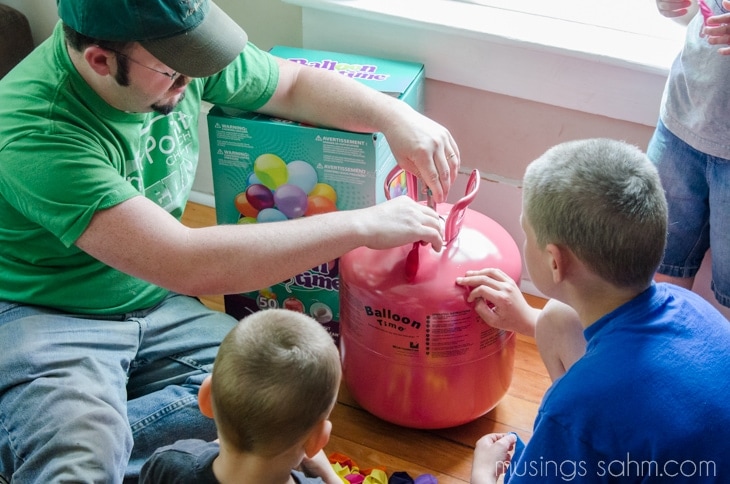 Fill, tie, and add the ribbon. Easy peasy. In no time, each of the kids had their own balloons and they were thrilled.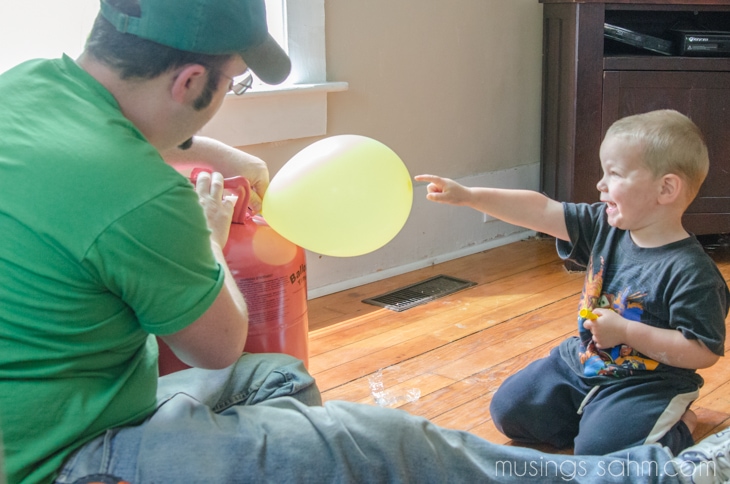 Psss: We also discovered that if you tie the ribbon just barely above their reach, but not so far that they are frustrated, you'll get some of their energy out as they jump and grab their balloons. That kept Joshua and Lukey occupied for quite some time.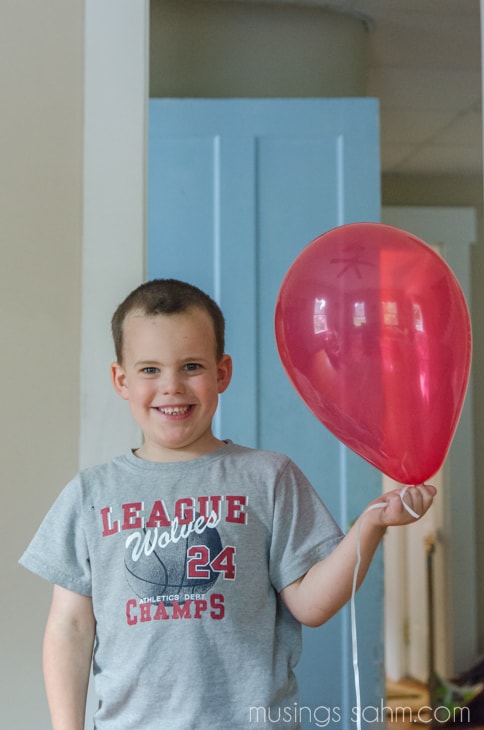 When you are finished with the helium tank, there are simple step-by-step instructions for how to recycle the tank. The whole process is far easier than I would have guessed.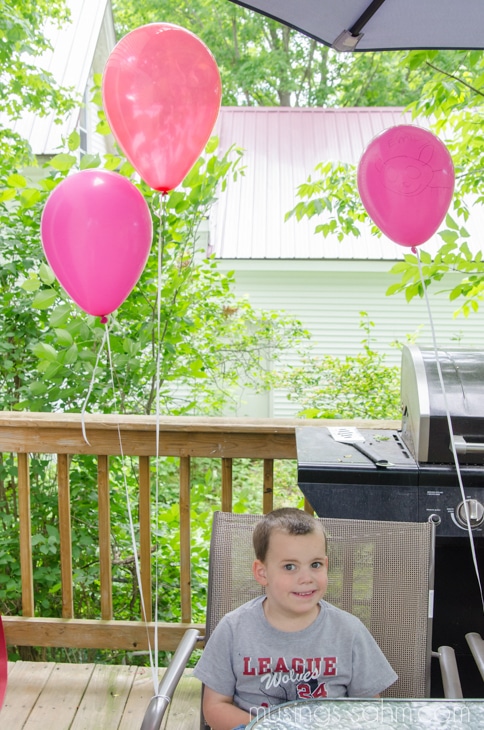 Our school is over party went great with Balloon Time adding the perfect touch.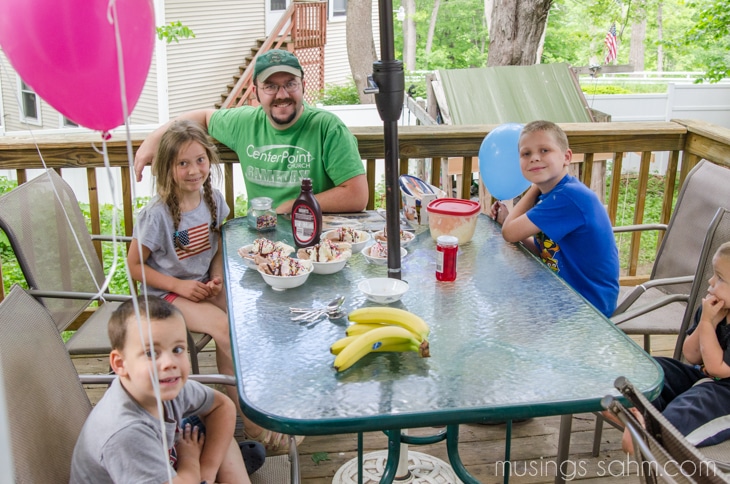 Remember Balloon Time as you head into summer. Whether it's a graduation, 4th of July party, birthday, or a simple reason, like ending school, you want to celebrate, Balloon Time is a fun, affordable way to add that extra splash of celebration.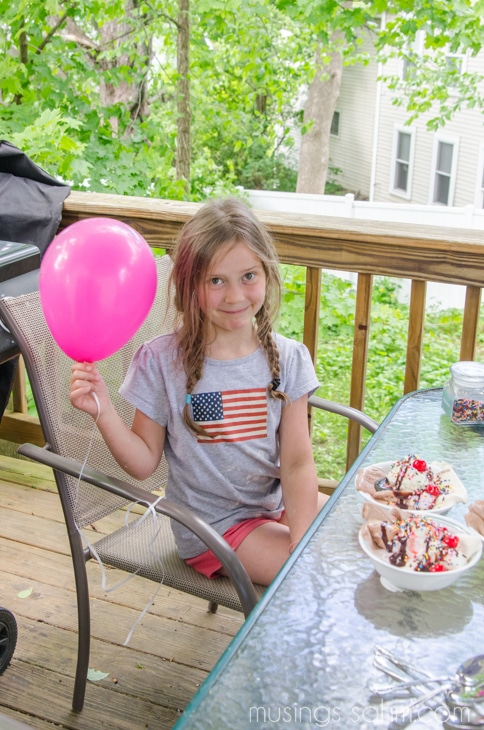 Find a store near you that carries Balloon Time: Store Locator